'Without Find and Treat I wouldn't be here': NHS service looks after London's vulnerable | NHS
[ad_1]

"WWe bring health care to the people who need it most," says Sive O'Regan, a health inclusion nurse with NHS Find and Treat, whose team in London cares for the homeless, working of sex, drug addicts and asylum seekers in the city. "We work with disadvantaged and marginalized groups who don't normally receive much health care."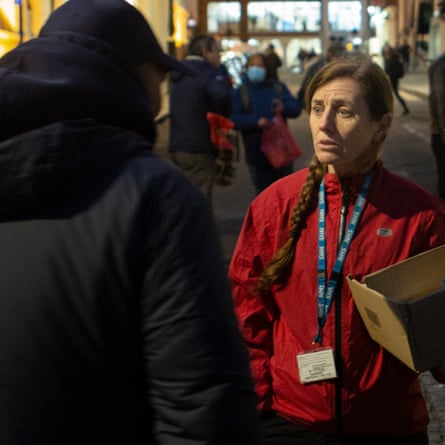 Unlike typical NHS services, Find and Treat, which is run by the University College London (UCLH) Hospitals Trust, is proactive rather than reactive. Its team of doctors, nurses and outreach workers are trained to identify those among vulnerable populations who need treatment and to administer care in a sensitive manner.
To do this, two vans equipped with medical equipment act as mobile clinics, which stop near hostels, drugstore services and soup kitchens. People who attend these services are at higher risk of contracting blood-borne viruses, sexually transmitted infections, tuberculosis or Covid-19. Here, patients can be assessed and diagnosed on the spot.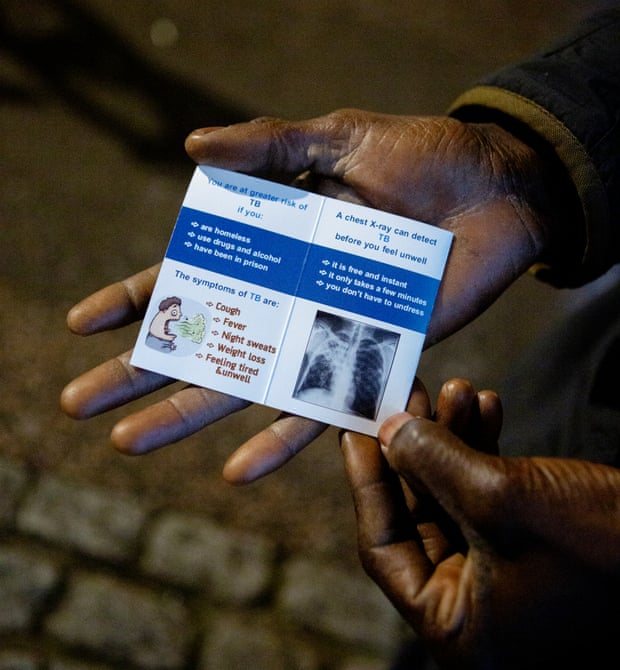 O'Regan is working on the smaller van, which she calls "the blood van" because it tests for blood-borne infections like hepatitis B and C, HIV and STIs, including syphilis, chlamydia and gonorrhea. The largest van, a long white vehicle bearing the name of the service and the UCLH logo, is equipped with a mobile X-ray device which is used to screen for tuberculosis. "Each week we spend the week in a different part of London and connect with places like hostels and addictions services, to arrange to come and be tested at their sites in the back of our van," she says.
In the smaller of the two rooms in the blood van, people are asked to detail their drug use, alcohol use and sexual behavior, to help doctors determine the likelihood that they have been exposed to diseases. "These are serious illnesses. These viruses spread very easily, so if you share equipment, you're very likely to catch it," says O'Regan.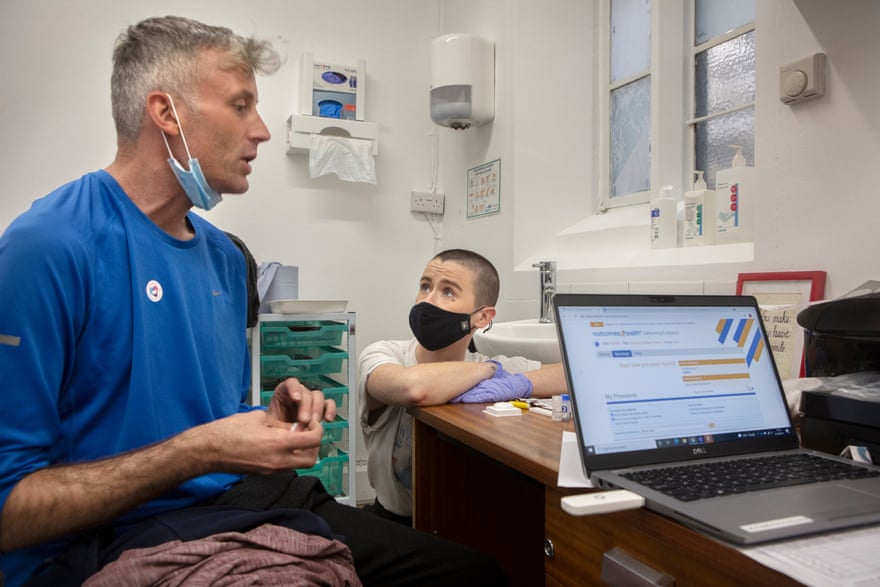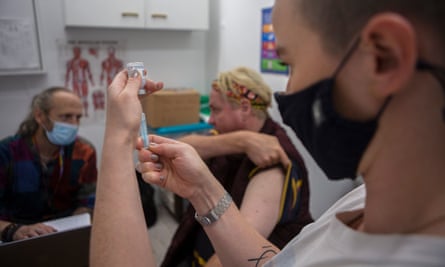 Those who have shared drug use equipment are offered new needles to prevent the spread of hepatitis C, which is closely associated with intravenous drug use. This is "an important public health intervention," says O'Regan.
Find and Treat is testing asylum seekers and refugees for hepatitis B, which is more common in the countries they come from than Britain. Both diseases are highly treatable with medication, O'Regan points out. The team that operates in the evening offers its services to street sex workers.
O'Regan and his colleagues draw a tiny amount of blood from a patient's fingertips and, using onboard testing equipment, can find out within 15 minutes if the patient has an infection. Meanwhile, they offer a fibroscan to test the liver health of anyone with a history of heavy drinking. Unidentified liver disease can lead to death from liver failure or cancer. But anyone with cirrhosis can start treatment right away. This is how, underlines the Irish nurse, the intervention of Find and Treat saves lives.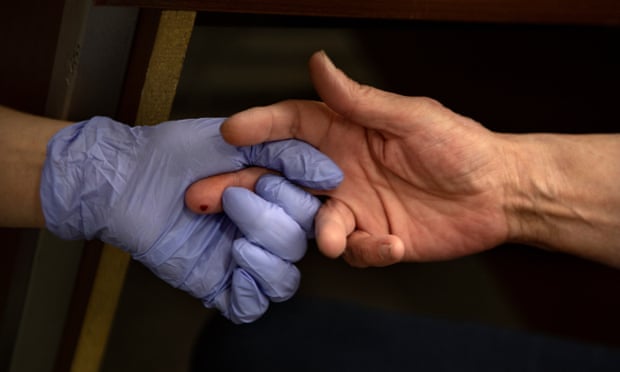 Working with vulnerable patients has its challenges. "Not having housing is generally not good for your health because it can deprive you of access to healthcare. These groups don't always receive the care and compassion that medical professionals usually give to the general population," says O'Regan. "If you encounter hostility repeatedly, it will create resistance to health care, for example resistance to taking drugs that are good for them, and distrust of the system. Our job is not only to detect infections, but also to restore trust.
"The work we do is really important because it's hard to reach populations that tend to be excluded from mainstream society. We are having a lot of fun. It's really gratifying to see someone go through treatment who was reluctant [to engage] first, and come out the other end. Building a relationship with patients is vital.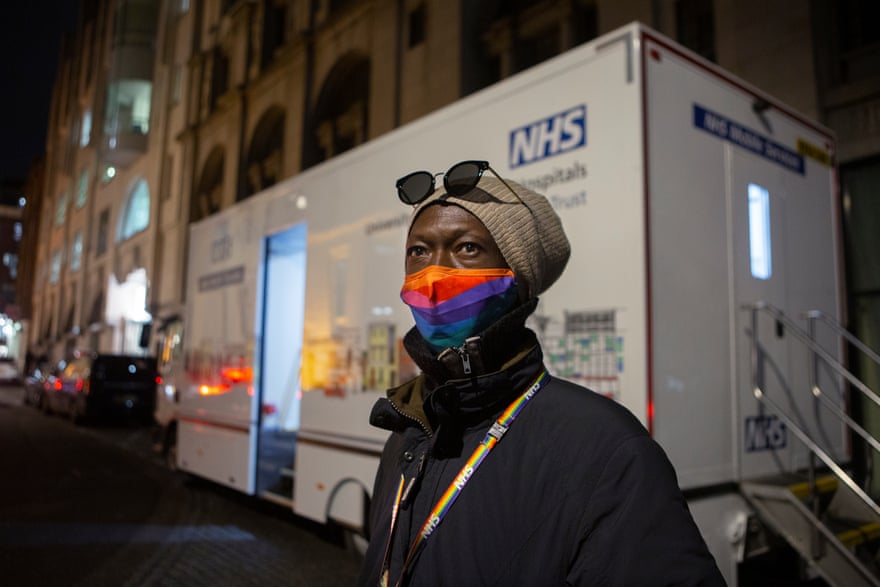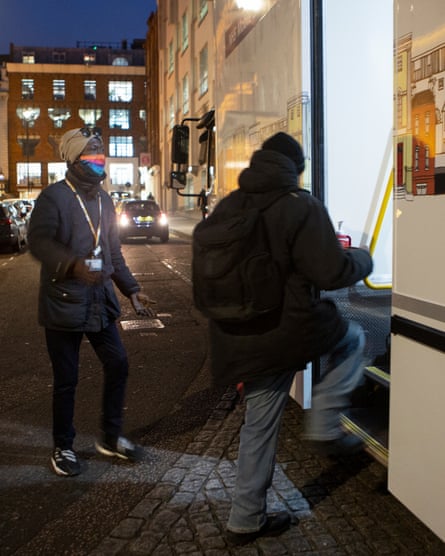 This is where the team's peer helpers like Ousainou Sarr come in. The former restaurant manager lost his job years ago, became homeless and contracted tuberculosis, an airborne disease spread by coughing and sneezing. After battling symptoms like fatigue, weight loss and night sweats for years, he spotted a flyer for Find and Trace in 2011. He got an x-ray in the back of the big van and got started treatment – ​​then joined his staff. .
Sarr, who was born in The Gambia, is now an integral part of the TB van team. "My main role is to talk to people, give them a leaflet on [tuberculosis] and persuade them to come for testing. When they ask why they should get screened, I say x-rays are important and rough sleepers are more likely to have [tuberculosis]." Homeless people's habit of 'jumping' – gathering in groups for food, warmth and company – increases their risk of TB. His experience of homelessness and illness helps him convince people to do what he did and get x-rayed.
"[Tuberculosis] screening makes a big difference in people's lives. Putting these people on treatment means a lot, especially given the stigma attached to [tuberculosis], which prevents people from getting tested," he says. "The satisfaction I get from my job is that I wake up every morning knowing that I'm going to make a difference in someone's life. Without Find and Treat, I wouldn't be here to talk to you.
[ad_2]
theguardian Gt
Not all news on the site expresses the point of view of the site, but we transmit this news automatically and translate it through programmatic technology on the site and not from a human editor.