Why more and more black people are celebrating their 100th birthday on TikTok
Many dread growing old, but for some black centenarians, 100 is just another number.
Videos of black centenarians celebrating their birthdays have recently gone viral on social media, garnering millions of views from people who, in many cases, express shock at how active these seniors are.
One of the viral videos is a TikTok of a black woman celebrating her 100th birthday. The woman, named Annie Ruth, dances wearing a royal blue dress, as she makes her grand entrance to a room full of her friends and family.
Another TikTok from a black woman celebrating her 104th birthday garnered 1.7 million likes. In the video, the woman, Mason Byrd, blows out the candles on a personalized birthday cake with a photo of her face. Many users, among the thousands of comments, expressed their surprise at his youth.
"104?" She definitely gives 70," one user wrote. Another person agreed, writing: "104??? Or???"
While the videos of these active centenarians surprise many, they also intrigue experts, who are still trying to discover what exactly makes these individuals live so long. Data shows that life expectancy for Black people in the United States declined from 74.8 in 2019 to 70.8 in 2021, according to KFF, a health policy research, polling and reporting organization . Additional data shows that heart disease, cancer and Covid-19 are the leading causes of death for Black people in 2021.
Some Black people might live that long thanks to genetics, lifestyle and resilience, experts say. While the life expectancy of Black people was just over five years lower than that of white people in 2021, when a Black person exceeds 85, their life expectancy exceeds that of white Americans, said Antonius Skipper, assistant professor at Georgia State. University Institute of Gerontology. He said this phenomenon is considered a mortality "crossover" and that resilience is one of the main factors that helps Black people reach this point.
"The strongest of the strongest tend to be those who reach the age of 85," Skipper said. "If you think about everything you've endured in your life, I've experienced racism. I was discriminated against. I lived through all this for 85 years; I am strong, resilient and able to overcome the different things that may come my way.
Fred Smalls, a black man who lives in Marion, South Carolina, was born in 1918 and told NBC News that it "feels good" to be 105 years old.
His granddaughter, Birdella Kenney, created a TikTok account two months ago documenting Smalls' favorite activities and experiences, like attending baseball games and air shows. Kenney, who cares for Smalls full time, said she wants to show others that longevity is possible.
"The idea is that he will live the fullest life possible that God allows him and that I am able to provide," Kenney said. "It's not like he gets up in the morning and sits and sleeps all day. He does a lot of it, but I try to fit in activities for him so he can live.
When Smalls reflected on his life, including the adversities he experienced related to racism, he said "it's better now."
"It's changed, but it hasn't changed much," he added.
The longevity of Smalls proves even rarer since the overall life expectancy of women is higher than that of men. Black men experience higher rates of discrimination, racism and trauma which can also influence their level of resilience, Skipper said. Hughes Van Ellis, one of the last known survivors of the 1921 Tulsa race massacre, died earlier this month at the age of 102. Skipper said his traumatic experience is an example of how resilience can lead to longevity because "he's been through so much."
"He is so strong and so able to endure hardship that he lived a long life," Skipper said.
Another factor increasing longevity is having a positive social network, according to Tamara Baker and Alyssa Ann Gamaldo-Roddy, researchers and members of the Gerontological Society of America, an organization that supports the study of aging. Both Baker and Gamaldo-Roddy have been conducting research on aging Black adults for decades and are hosting an episode of the GSA on Aging podcast next week.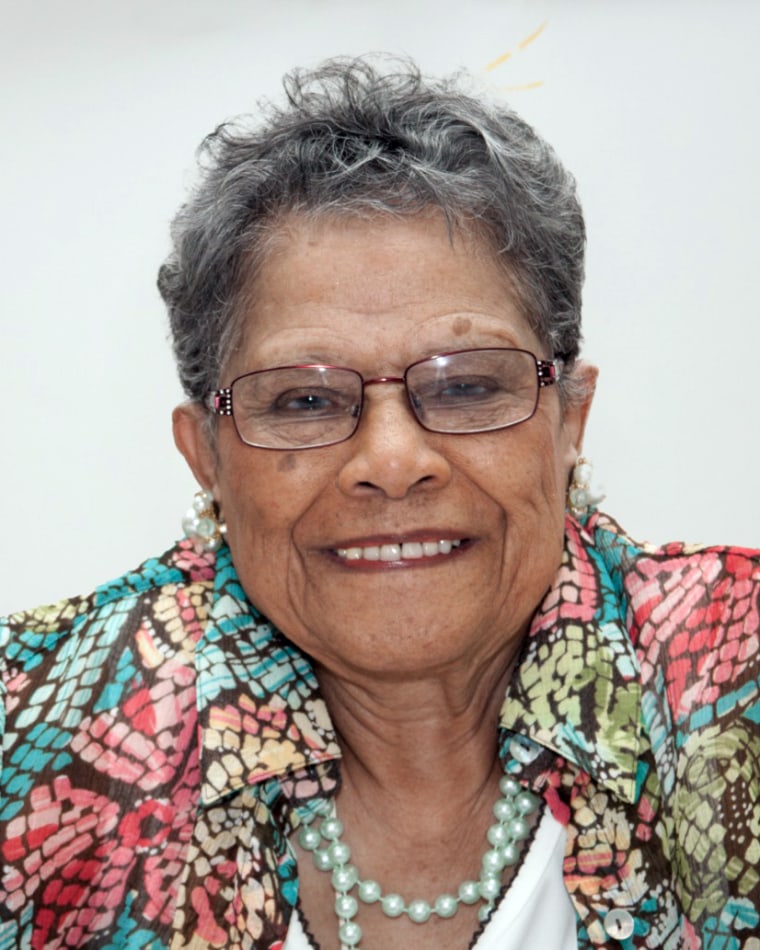 "A lot of us can create social networks, but it's the positive social networks, the ones that are going to influence you or support you to go to the doctor, to exercise, to eat right," said Baker, the professor. at the University of North Carolina at Chapel Hill School of Medicine. "Even in some of the poorest neighborhoods, if you have a positive social network, it can be very helpful. »
Baker said she sees the impact of having a support system on her own grandmother, Elizabeth Eley, who is 100 years old and still speaks regularly to her friends on the phone. Eley, who lives in Chesapeake, Virginia, has six children, eight grandchildren and six great-grandchildren. When asked if she had a strong support system of family and friends, Eley said, "Yes, indeed. »
"My grandchildren, my family – oh, I love them to death," she said with a laugh.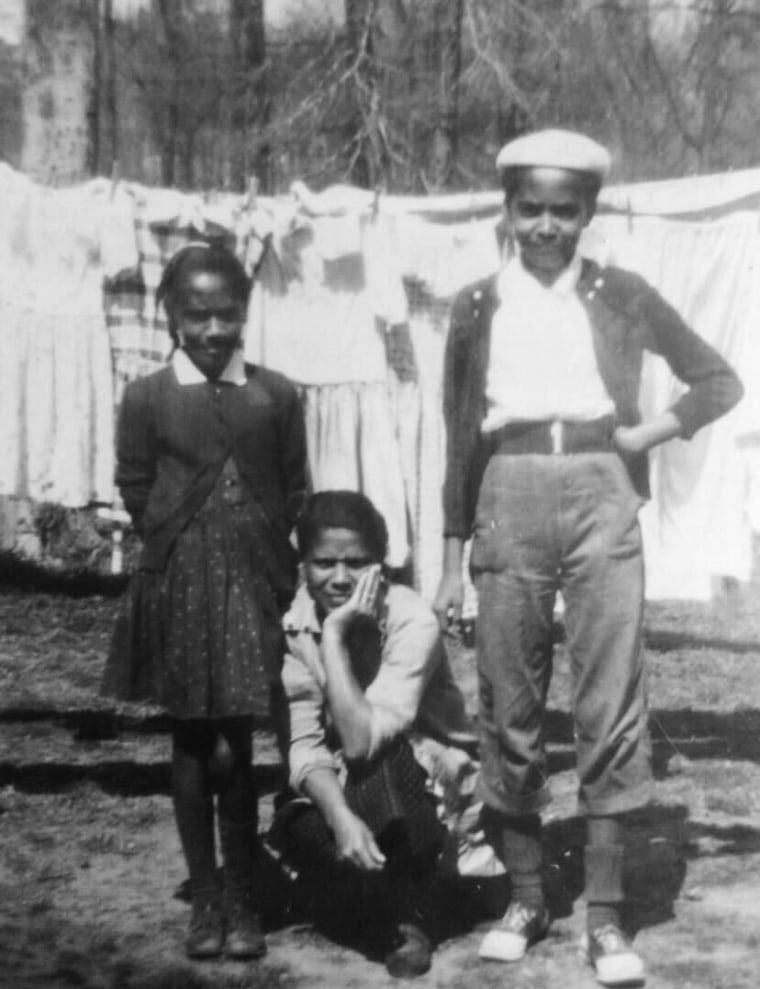 Eley said she lived independently until age 97 and now lives with her 78-year-old daughter. When she was younger, she loved helping people and going to church. At 100 years old, she can still walk on her own, make her bed and she loves baking cookies.
People with long-lived family members are also more likely to live longer, Skipper said. Even though life expectancy has increased over time, Black people continue to manage comorbidities as they age.
"Even though we're living longer, that doesn't necessarily mean we're enjoying as good a quality of life," Skipper said.
Although factors such as lifestyle and genetics can play a role in life expectancy, Baker said a person's entire lifespan contributes to successful aging. According to researchers, a person's childhood or youth could have a big influence on how they age, and society tends to present a single, standardized definition of successful aging that, in fact, does not fit everyone. the world.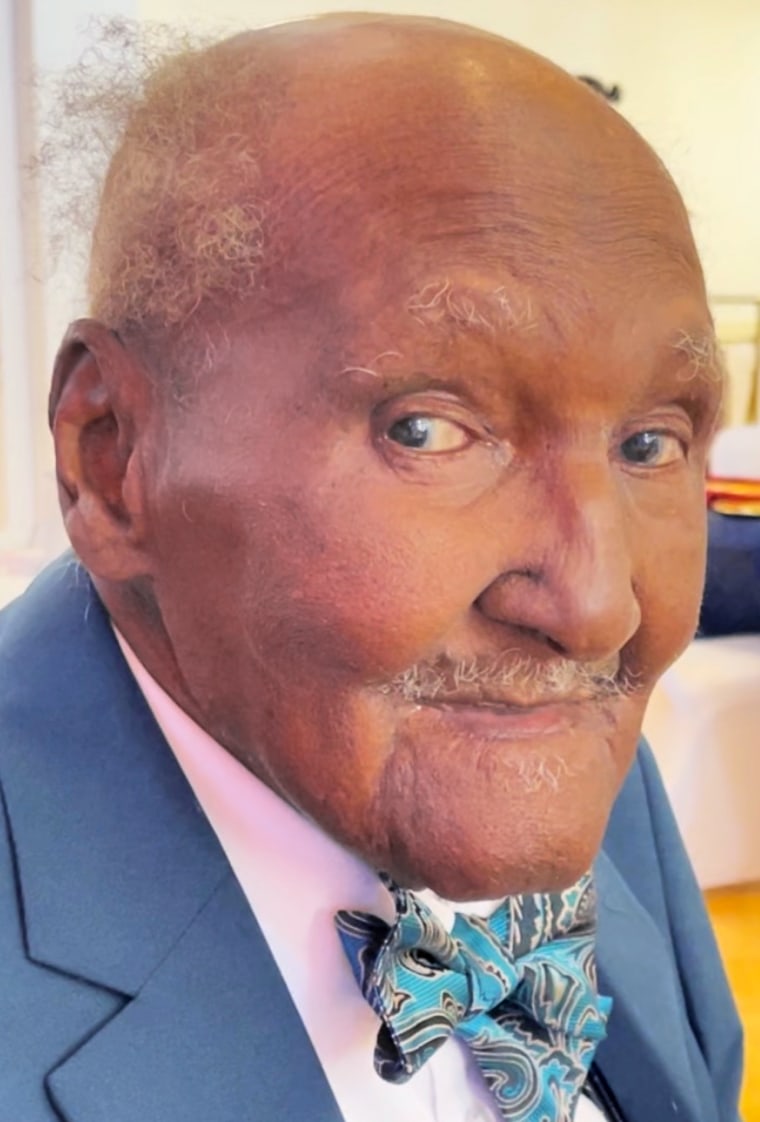 Experts agree that stereotypes about aging influence people's perceptions of what aging looks like. Some of these "pessimistic" views include declines in physical health and functional abilities, said Gamaldo-Roddy, a professor in the College of Behavioral, Social and Health Sciences at Clemson University. Other views consider older people not to be important aspects of society, which is not necessarily true, she said.
"Older people have a huge impact," she said. "Just look at our government officials, I mean, a lot of them are older. These are some of our seniors who help provide resources to underserved communities, whether in urban areas, in the suburbs, or even in rural areas. We are now seeing some of these trends.
Centenarians Smalls and Eley have no plans to slow down. Eley wants to see her grandchildren get married and "be there to help them," she said.
Eley said her secret to a long life lies in "eating good, loving people." "Knowing that you don't live for people, you live for the Heavenly Father," she added.
As for Smalls, one of his biggest life lessons is letting go of people who don't want to be his friends: "Just brush them off nicely," said Smalls, who likes to eat soul food. And for those who want to live longer, his advice is clear: live happily.
"Well, I would say, keep a cool head," Smalls said. "Take care of your own business. Don't interfere in other people's affairs and let go.
To learn more about NBC BLK, Subscribe to our weekly newsletter.
nbcnews
Not all news on the site expresses the point of view of the site, but we transmit this news automatically and translate it through programmatic technology on the site and not from a human editor.