What to know about Lamar Odom ahead of the Fox special 'TMZ Presents: Lamar Odom: Sex, Drugs and Kardashians'
Lamar Odom opens up about the downward spiral of drug and sex addiction that cost him his marriage to Khloé Kardashian in Fox's new special "TMZ Presents: Lamar Odom: Sex, Drugs and Kardashians."
The 43-year-old former professional basketball player candidly discussed his past struggles with drug addiction, cheating scandals and his tumultuous relationship with the 38-year-old reality TV star during an interview with TMZ founder Harvey Wine.
"Drugs was my girlfriend," Odom told Levin, 72, in the trailer for the special. "I had a wife…and cocaine."
"Khloé knew you used, didn't you?" Levin asked.
TMZ PRESENTS: LAMAR ODOM: SEX, DRUGS AND KARDASHIANS – FOX
"For part of our marriage, I had to tell her," the two-time NBA champion admitted. "You can't hide that."
Levin noted that "The Kardashians" star, who was married to Odom from 2009 to 2016, "supported him."
"Behind the scenes, I put some bullshit on him," Odom admitted.
"Things you all think you know is crazy. But the stories you don't know are really crazy."
In an exclusive clip from the special obtained by Fox News Digital, Odom recounted his near-fatal overdose at a Nevada brothel in 2015.
"Lamar is in a coma on a ventilator," TMZ executive producer Charles Latibeaudière recalled. "He has suffered 12 strokes and six heart attacks."
"The guy is only 35 and he's about to die."
"All my doctors who were around me when the incident happened were like I was a walking miracle," Odom said.
"When I got out of it, I wasn't supposed to walk or talk anymore."
"TMZ Presents: Lamar Odom: Sex, Drugs and Kardashians" airs Monday at 9 p.m. ET on FOX.
Here's what to know about Lamar Odom ahead of the special.
Beginning of life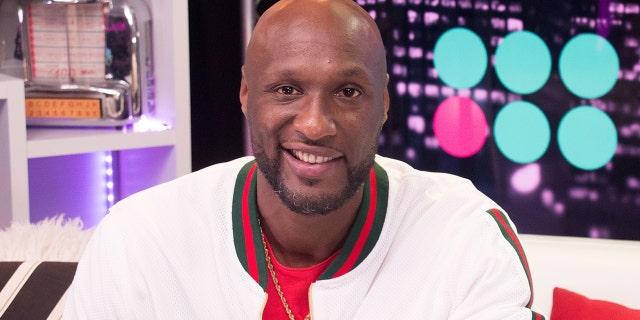 Odom was born in South Jamaica, Queens, New York. His father Joseph was a heroin addict and was largely absent for most of Odom's childhood. In his memoir 'From Darkness to Light', Odom wrote of his father: "I didn't know it at the time, but he handed me a plan to follow and the things I hated him for, I would be.
Odom lost his mother Cathy to colon cancer when he was 12 years old. The future professional athlete bounced between three different high schools during his teenage years. He pledged to play basketball at the University of Nevada, Las Vegas before being declared ineligible after it was discovered he had accepted more than $5,000 from one of the basketball boosters. 'team.
He transferred to the University of Rhode Island for a year before entering the 1999 NBA draft.
Rise to NBA stardom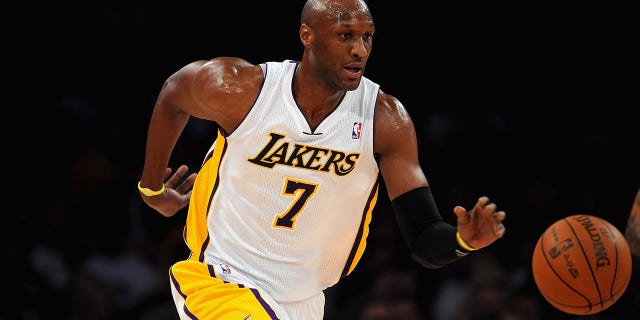 Odom played for the Los Angeles Clippers from 1999 to 2003. During his time with the team, he was suspended twice for violating the NBA's anti-drug policy. After leaving the Clippers as a restricted free agent, Odom joined the Miami Heat, where he played for a year before being traded to the Los Angeles Lakers.
It was during Odom's seven-year tenure with the Lakers that he enjoyed his greatest success on the court. Odom won the NBA Championship in 2009 and 2011 and was named the 2011 NBA Sixth Man of the Year. summer of 2004 and a gold medal at the 2010 FIBA ​​Basketball World Cup.
LAMAR ODOM REVEALS WHAT HELPED HIM DEAL WITH ADDICTIONS: 'I FEEL AMAZING'
In his memoir, Odom revealed that he wore a prosthetic penis to pass a drug test so he could compete in the Olympics.
After being traded to the Dallas Mavericks in 2011, Odom's career began to decline. In 2012, he returned to the Clippers for a year before retiring from professional basketball in 2014.
Relationship with Liza Morales, children and the tragic death of her infant son Jayden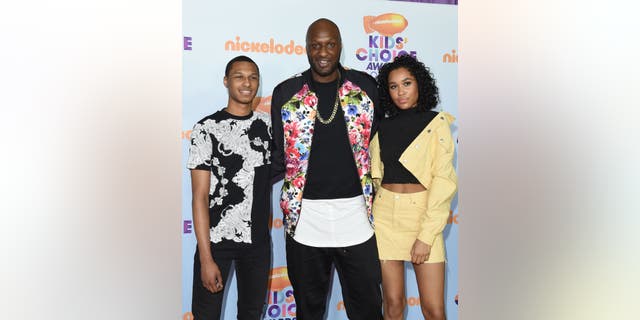 Prior to his marriage to Kardashian, Odom enjoyed a long-term relationship with stylist Liza Morales, with whom he had daughter Destiny, 24, and sons Lamar Jr., 20, and Jayden (2005-2006).
In June 2006, Jayden tragically died of Sudden Infant Death Syndrome (SIDS) at just 6.5 months old. In a 2017 interview with the New Zealand Herald, Odom recalled that he went out partying the night Jayden died.
"I received a phone call that changed my life," he told the outlet. "It was the summer of 2006. I had partied all night and hadn't come home."
"My son Jayden was 6 months old at the time. He was home in his crib. I should have been home with him. But I was out there, messing around."
Odom went on to say that he still thinks about Jayden every day. He explained that his devastation over his son's death was the catalyst that plunged him into escalating cocaine abuse.
"I think everything probably picked up again at that point, with the meds," Odom said. "Even subconsciously. You don't even know why you're doing it at the time. I think subconsciously you're addicting yourself because of the trauma you're going through."
Marriage to Khloe Kardashian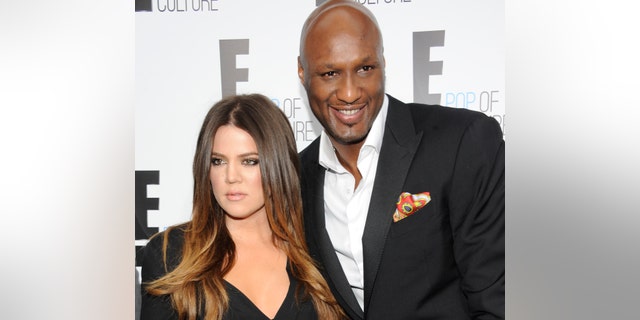 Odom and Kardashian met in August 2009 at a party hosted by the Lakers basketball star's teammate Ron Artest. They tied the knot on September 27, 2009, after only a month of dating, in a televised wedding that was featured on E! reality series "Keeping Up With the Kardashians". Odom became a household name after joining the wildly successful show following his marriage to Kardashian.
Odom and Kardashian's popularity as a couple led them to star in their own spin-off series called "Khloé & Lamar", which ran for two seasons from 2011 to 2012. The two also launched a unisex fragrance "Unbreakable" during broadcast of the show.
Odom's cocaine use continued during his marriage to Kardashian. Although he initially tried to hide it from the founder of Good American, he told Us Weekly in 2017 that she caught him using drugs in 2011.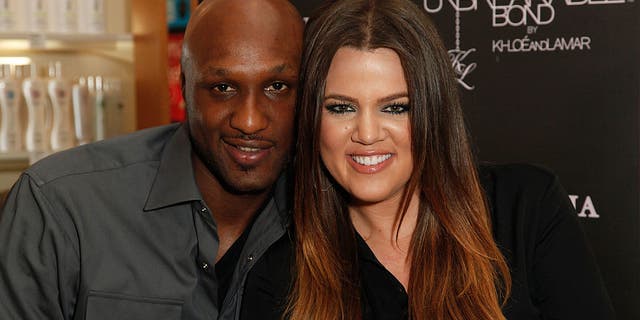 "She knew I was on cocaine the whole time after that," he told the outlet. "It was my drug of choice."
"I'm not going to say she accepted it because that wouldn't be the right word," he added. "Tolerated would be a better word."
He also admitted to being involved in "several affairs", explaining that his fame in reality TV "opened this door with other women who probably wouldn't have been interested in me".
LAMAR ODOM SLEPT WITH UP TO 6 WOMEN A WEEK, PAID FOR 'LOTS OF ABORTIONS': BOOK
"It wasn't the right thing to do," admitted Odom.
The couple's marriage continued to deteriorate and separation rumors began to swirl in the summer of 2013. Odom was arrested for DUI in August of that year and later entered into a plea deal in which he accepted three years of probation.
On December 13, 2013, Kardashian filed for divorce after less than four years of marriage.
Odom's near-fatal overdose in 2015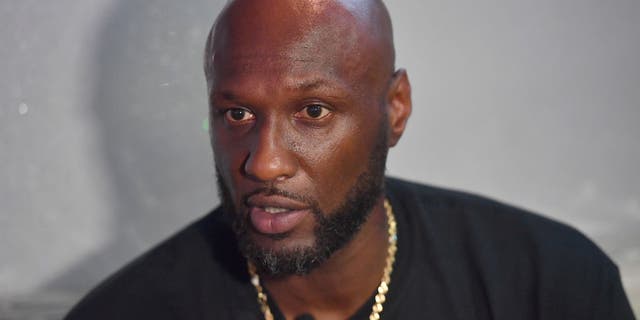 In October 2015, Odom nearly died of a catastrophic overdose at the Love Ranch brothel in Crystal, Nevada. He was left in a coma after suffering kidney failure, multiple heart attacks and 12 strokes. At the time, Kardashian and Odom's divorce had not yet been finalized and she rushed to the hospital to be by his side.
Two weeks later, Kardashian withdrew her divorce petition. At the time, she told People magazine that the two had not reconciled but that she had decided to stop the divorce so she could make medical decisions on his behalf.
"I gave up on the divorce because there is no rush," she said. "For medical decisions and a ton of other things, it's just smarter that he's put on hold. But that doesn't mean I'm back with Lamar. It's not even in our brains to to think we have a relationship. Only time will tell."
Divorcing Khloé Kardashian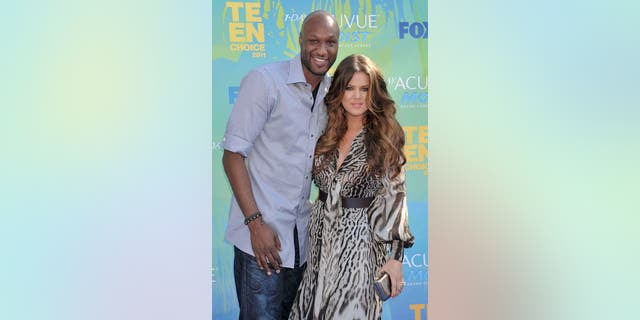 Odom was released from the hospital in January 2016, and Kardashian has continued to help him through his recovery. However, the "Kardashian Konfessional" author filed for a new divorce in May 2016 and their divorce was finalized in 2016.
While starring on "Celebrity Big Brother" earlier this year, Odom said his failed marriage to Kardashian was the biggest mistake of his life.
CLICK HERE TO SUBSCRIBE TO THE ENTERTAINMENT NEWSLETTER
"When I married Khloé, there were a lot of things I did wrong in our relationship," Lamar said during the show's Valentine's Day episode in February.
"I never intended to hurt her," he added.
The amateur boxer, who has now been six years sober, said he still wanted to reconcile with his ex-wife.
"It would be a blessing to just be in his presence," he said. "But she has every right to never want to see me again because of the things I put her through."
"Just saying his name brightens my day."
CLICK HERE TO GET THE FOX NEWS APP

Fox Gt
Not all news on the site expresses the point of view of the site, but we transmit this news automatically and translate it through programmatic technology on the site and not from a human editor.