Each week, we round up the must-read for our coverage of the war in Ukraine, from news and features to analysis, visual guides and opinion.
Russia tightens its grip on the Donbass
Pierre-Beaumont reported this week on Russia's advances in the Donbass region, with Ukrainian officials admitting Moscow had the "superior" in the fighting in the east of the country as defense forces retreated from some of their positions.
Amid reports that Lyman, the site of a major railway junction, had been largely taken, Ukraine's general staff said Russian forces were also advancing on Sievierodonetsk, Bakhmut and Avdiivka.
Serhiy Haidai, the governor of the Luhansk region, which makes up the southern part of Donbass, said only 5% of the region now remained in Ukrainian hands, compared to around 10% just over a week ago.
The Ukrainian President also gave an overview of the level of casualties suffered by his forces in Donbass. "Today, 50 to 100 people could be killed here in the most complicated area, in the east of our country," Volodymyr Zelenskiy said.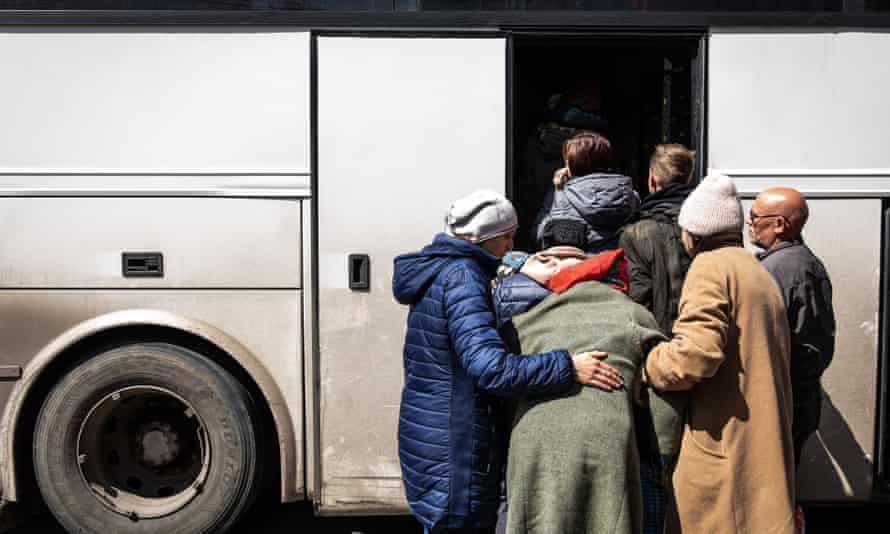 The fate of Mariupol survivors
Shaun Walker wrote about the horrors endured by the remaining inhabitants of Mariupol, after the end of the devastating siege of the city by Russia, which lasted for months.
He spoke to Svitlana and Vitaly, a couple who lost almost everything, including their unborn baby, before being forced into a tiring and humiliating journey through so-called 'screening' procedures, followed by forced eviction to Russia.
"There's nothing there," Vitaly said bitterly. "Nothing. It's over. Mariupol is over.
Meanwhile, Andre Roth reported on Russia's deployment of mobile propaganda vans equipped with big-screen televisions to humanitarian aid points in the captured city as the Kremlin continued efforts to integrate newly occupied territories in southern Ukraine.
"The practice of 'there is nothing to eat, so give them lies' is gaining momentum," wrote Petro Andryushchenko, adviser to the Ukrainian mayor of Mariupol. This is "cynicism at the highest level".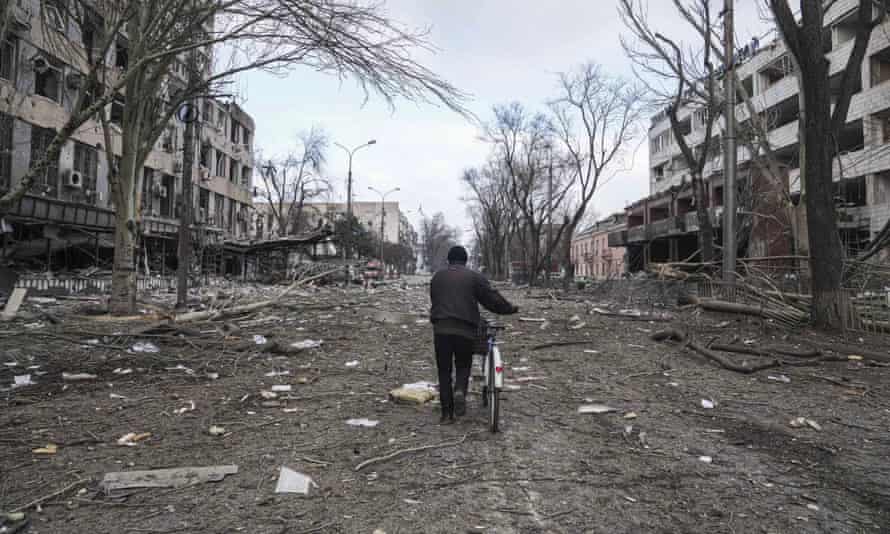 The Guardian documents Russia's use of illegal weapons
As prosecutors investigate alleged Russian war crimes in Ukraine, journalists Lorenzo Tondo and Isobel Koshiband photographer Alessio Mamo revealed the evidence they found on the ground: cluster bombs, darts and unguided missiles on residential areas.
On March 1, a Russian Air Force aircraft dropped a series of Soviet-era 250 kg FAB-250 bombs on Borodyanka, north of Kyiv – explosives designed to strike military targets such as enemy fortifications and bunkers. The bombs fell on at least five residential buildings, splitting them in half. Dozens of bodies were found under the rubble when the Russians withdrew.
Bellingcat, a nonprofit online journalism collective dedicated to war crimes investigations, reviewed some of the photos collected by the Guardian and confirmed the presence of cluster bombs in Russian-occupied towns and villages. The weapons, banned in more than 100 countries (but not the United States, Russia or Ukraine) have been unleashed in areas devoid of military personnel and military infrastructure.
'I lost everything'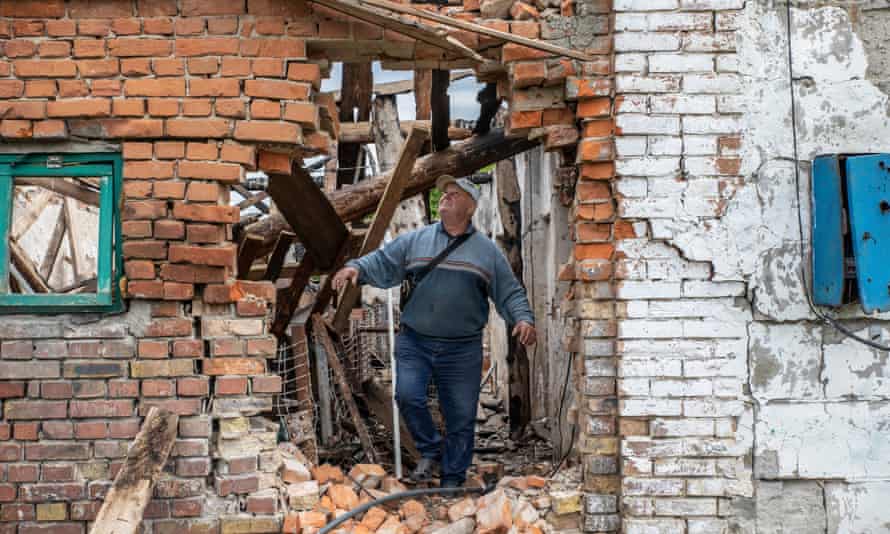 Lorenzo Tondo met Ivan Mishchenko, a farmer from a small village north of Kyiv whose plight mirrors that of hundreds of people like him and has worsened food insecurity around the world.
Their businesses have been devastated by a war that has unleashed economic devastation in the country and threatened famine elsewhere. And like other Ukrainian farmers, Mishchenko's few hectares of wheat fields cannot be harvested due to fuel shortages in the area and after his harvester and other machinery was destroyed by shelling.
"The war will absolutely cause grain shortages and possibly hunger," Mishchenko said.
The last child leaves Kutuzivka
Daniel Boffey reported on eight-year-old Tymofiy Seidov, the latest child from a crumbling village in northeast Ukraine to be evacuated with his family from the basement they lived in for three months, after a benefactor had read their fate in the Guardian.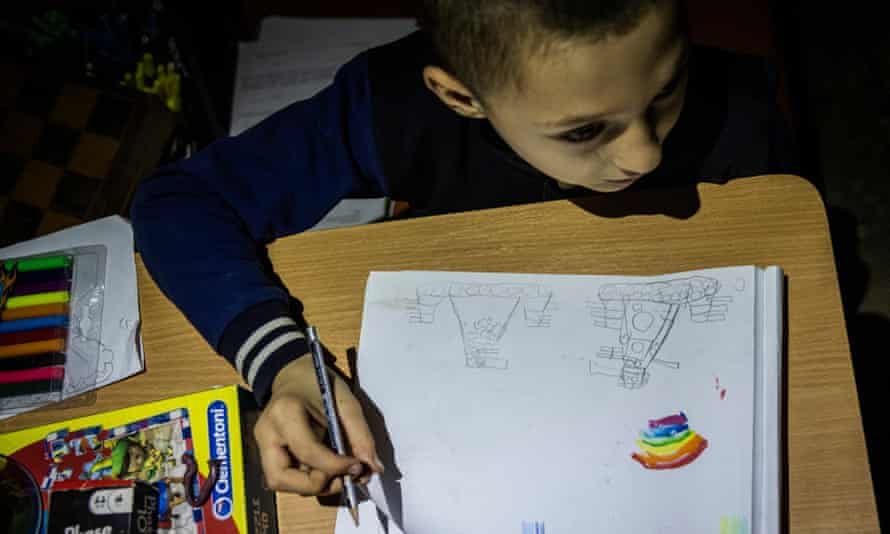 Tymofiy did not want to come out of his underground home in Kutuzivka, east of Kharkiv, because of Russian fire, but he was kindly persuaded to leave on Sunday by his mother, Rita Sotnikova.
The family's evacuation was made possible after a Guardian reader with links to the nonprofit Ukraine Now got in touch to offer logistical help.
Our visual guide to the invasion is updated regularly and can be found here.
Not all news on the site expresses the point of view of the site, but we transmit this news automatically and translate it through programmatic technology on the site and not from a human editor.