US and China squabble to intercept military planes over South China Sea
The US and Chinese armies have released conflicting accounts of what both sides said was a dangerous and unprofessional aerial encounter over the South China Sea, in the latest example of information space competition.
The Hawaii-based U.S. Indo-Pacific Command released footage last Thursday showing a Chinese Navy J-11 fighter jet intercepting a U.S. Air Force RC-135 reconnaissance aircraft, which was "lawfully conducting routine operations on December 21 in international airspace.
"The [People's Liberation Army Navy] pilot performed a dangerous maneuver while flying ahead of and within 20 feet of the RC-135's nose, forcing the RC-135 to perform evasive maneuvers to avoid a collision," the statement said. The accompanying video showed the two planes approaching together before moving further away.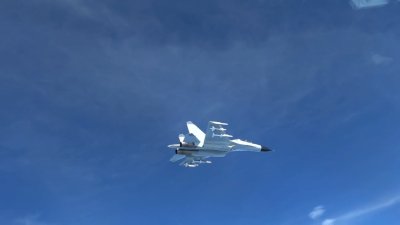 China's response came on Saturday. In a Department of Defense statement attributed to the PLA's Southern Theater Command, he said the United States had "deliberately misled the public opinion".
The US Air Force RC-135 "conducted intentional close reconnaissance in the vicinity of China's southern coast and the Xisha Islands," he said, using the Chinese term for the disputed Paracel Islands, which are controlled by Beijing but also claimed by Vietnam. .
The PLA Navy J-11 was dispatched to intercept the US aircraft, the statement said. "During the process, disregarding the Chinese pilot's repeated warnings, the US aircraft abruptly changed its flight attitude and forced the Chinese aircraft to the left."
Chinese video of the incident showed the two planes closing in on each other before diverging again. Neither clip seemed to conclusively support either Washington's or Beijing's version of events, although much more nimble fast jets are generally expected to be more cautious in such cases.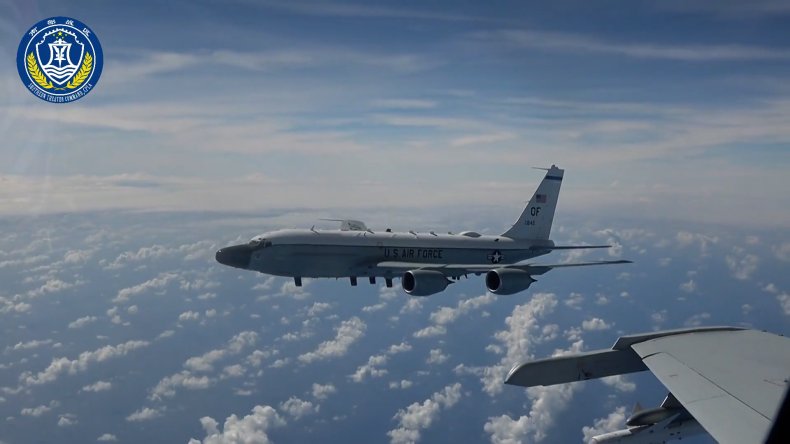 In 2022, the United States and its allies began painting a picture of a Chinese military that was extremely bold in asserting Beijing's territorial claims, to the point of risking crashes.
In February, a Chinese warship aimed a high-powered laser at an Australian reconnaissance aircraft as it sailed off northern Australia, Canberra said. In May, one of China's J-16 fighters intercepted an Australian military aircraft over the South China Sea and released radar-blocking metal flakes that entered its engine.
Separately, Ottawa accused Chinese military jets of harassing Canadian planes in the East China Sea, where they had been deployed to enforce UN sanctions against North Korea.
In each case, Beijing defended the behavior of its forces as professional and safe. China's Foreign Ministry said its pilots had "shown maximum restraint" in light of what it called constant reconnaissance off China's coast.
In recent months, potentially dangerous air and sea encounters, which could spark an accidental conflict amid rising tensions, have been discussed in private meetings between Defense Secretary Lloyd Austin and his Chinese counterpart. The Biden administration has also spent two years reestablishing crisis communication hotlines with Beijing.
Both sides will be keen to avoid a repeat of the Hainan Island incident in 2001, when a US Navy EP-3 surveillance plane collided with a Chinese J-8 plane, resulting in the loss of Chinese pilot Wang Wei, who was known for "cowboy maneuvers."
The interception of US aircraft by potential adversaries – and vice versa – has remained common practice since the Cold War, and serious incidents like the one off Hainan two decades ago are exceedingly rare.
For policymakers, however, disclosing details of otherwise classified military operations serves public affairs and public diplomacy, signaling to domestic and foreign audiences the principles behind each mission as well as the associated risks. As Ukraine's proactive intelligence disclosures have shown, winning the narrative war is essential to garnering international support.
As the United States and China compete in multiple domains, control of the information space becomes increasingly important. In the hotly contested South China Sea, for example, Washington continues to assert freedom of navigation and overflight, while Beijing seeks to end the US military presence in the region.
Do you have a tip on a world news that Newsweek should cover? Have a question about the South China Sea? Let us know via worldnews@newsweek.com.
newsweek
Not all news on the site expresses the point of view of the site, but we transmit this news automatically and translate it through programmatic technology on the site and not from a human editor.