Ukraine-Russia Tensions: US Calls on UN Security Council to Hold Public Meeting to Discuss Moscow's 'Threatening Behavior' | world news
| News Today | Today Headlines
The United States has called on the United Nations (UN) Security Council to hold a public meeting to discuss Russia's "threatening behavior" against Ukraine.
On Thursday, the US ambassador to the UN asked the Security Council to meet publicly on Monday.
Russia has maneuvered around 100,000 troops near the border with Ukraine, although Moscow denied intending to invade its former Soviet neighbor.
Russia 'engages in destabilizing acts'
"Russia is engaging in further destabilizing acts targeting Ukraine, posing a clear threat to international peace and security and the Charter of the United Nations," Ambassador Linda Thomas-Greenfield said in a statement.
"This is not a time to wait and see. The full attention of the board is needed now, and we look forward to a direct and focused discussion on Monday," she added.
Any member of the security council could request a procedural vote to block the meeting. At least nine votes are needed to win such a vote, and Russia, the United States, Britain, France and China cannot use their veto power.
"As we continue our relentless pursuit of diplomacy to defuse tensions in the face of this grave threat to European and global peace and security, the United Nations Security Council is a crucial venue for diplomacy," said Ms. Thomas Greenfield.
The UN Security Council has met dozens of times to discuss the Ukraine issue since Russia annexed Crimea in 2014, but is unable to act because Russia has veto power .
Difference in interpretation around the US-Ukrainian phone call
The United States has now called for a UN Security Council in New York on Monday. I don't think that's a huge surprise.
It's another diplomatic channel. Don't forget that Russia takes over the rotating presidency of the Security Council in February, so it's clearly worth getting a meeting beforehand.
This is the first news. The second is rather more intriguing.
There was a phone call this afternoon US time between Presidents Zelensky of Ukraine and Biden of America. It was a chance for them both to catch up. They've clearly talked a lot over the past week.
But there is a big difference in the interpretation of how that phone call happened.
The Americans issued a rather bland statement saying that everything had gone rather well: President Biden reaffirmed that the United States and its allies were ready to react decisively if Russia continued to invade Ukraine. Biden also underscored the United States' commitment to Ukraine's sovereign and territorial integrity.
But the Ukrainians are suggesting that President Biden, and it's reported in US media, that President Biden has said that Kyiv may be invaded, that Russian forces may attempt to occupy it and "prepare for impact" .
This is apparently what President Biden told President Zelensky. What the Americans, in the form of the spokesman for the White House National Security Council, have said is not the correct interpretation.
"President Biden said there was a real possibility the Russians would invade Ukraine in February. He's said that publicly before and we've been warning him for months. Reports of something more or different from that are completely wrong."
Biden calls Ukrainian president
Meanwhile, US President Joe Biden had a phone call with Ukrainian President Volodymyr Zelenskiy during which they agreed on "joint actions for the future" and discussed possibilities for financial support, said tweeted Mr. Zelenskiy.
The United States also sought to reassure the EU that it would help them find alternative gas supplies if Russia cut them off. EU countries depend on Russia for around a third of their gas supplies.
Another call will take place on Friday morning – this time between Russian President Vladimir Putin and his French counterpart Emmanuel Macron.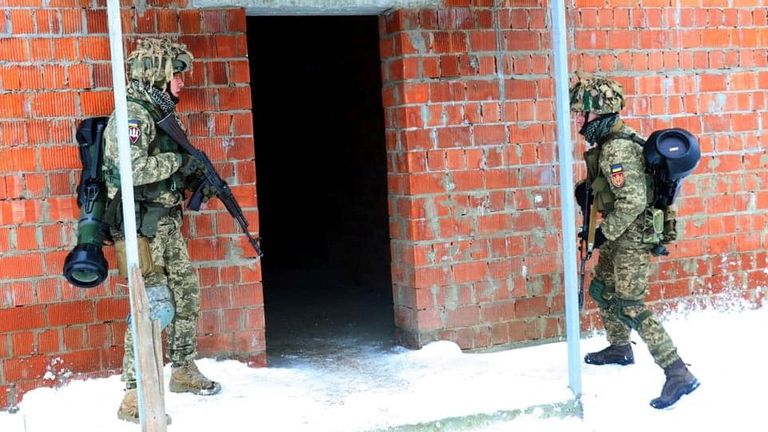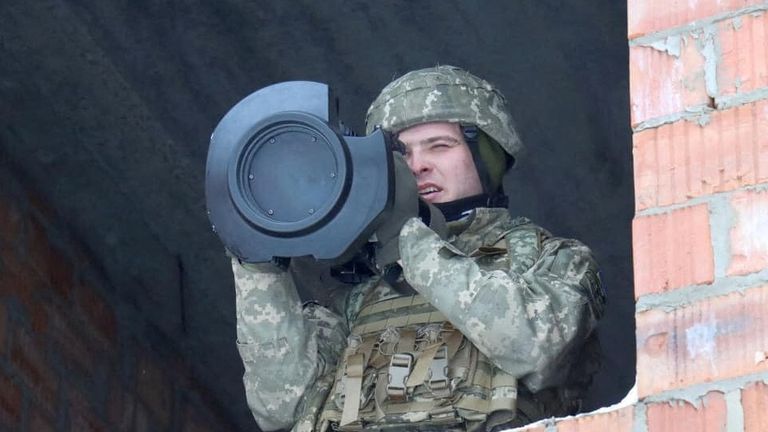 Russia says US failed to respond to security concerns
Earlier Thursday, Russia said that The United States had failed to address its key security concerns – although both sides have stressed that they will keep the door open for further dialogue.
The United States and NATO on Wednesday submitted written responses to Russia's demands for an overhaul of post-Cold War security arrangements in Europe.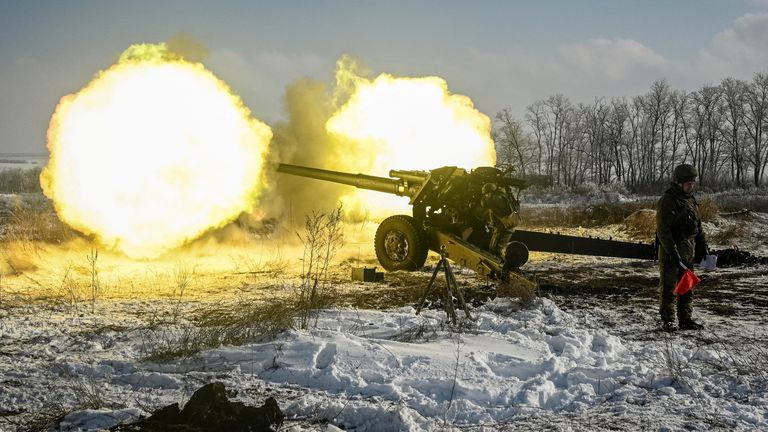 Kremlin spokesman Dmitry Peskov said Moscow needed time to consider and would not rush to conclusions.
But he said statements by the United States and NATO describing Russia's key demands as unacceptable left little room for optimism.
"Based on what our (US and NATO) colleagues said yesterday, it is absolutely clear that on the major categories outlined in these draft documents … we cannot say that our thoughts have been taken into account. or that a willingness has been demonstrated to address our concerns," Peskov said. "But we will not rush our assessments."
Western countries have threatened economic sanctions if Russia invades Ukraine further, building on measures imposed since Moscow's annexation of Crimea in 2014.
Top Stories Yahoo news Ukraine-Russia Tensions: US Calls on UN Security Council to Hold Public Meeting to Discuss Moscow's 'Threatening Behavior' | world news
Not all news on the site expresses the point of view of the site, but we transmit this news automatically and translate it through programmatic technology on the site and not from a human editor.