Tina Turner, the dynamic rock and R&B icon whose career spanned decades, died Wednesday at her home near Zurich, Switzerland, a representative told Reuters. She was 83 years old.
The rep told the outlet that Turner passed away peacefully after a long illness.
The singer's life was marked by perseverance and a knack for reinvention, and she produced hits like 'Proud Mary' in 1971 and 'We Don't Need Another Hero' in 1985. Touring worldwide , she shared stages with David Bowie and Mick Jagger, starred in a "Mad Max" movie and saw Beyoncé perform in her honor in 2005.
She is perhaps best remembered for her fiery voice and on-stage energy. But Turner's offstage presence was quieter, influenced by an upbringing in the segregated South.
Born Anna Mae Bullock on November 26, 1939, in Nutbush, Tennessee, Turner and her older sister were abandoned at a young age by their parents, who worked as sharecroppers. The children went to live with their grandparents, and as a teenager Turner considered becoming a nurse. But she also liked to sing in the church choir.
Later, she and her sister explore the nightclub scene, where she meets musician Ike Turner. The couple formed their own band ― the Ike & Tina Turner Revue ― and married in 1962.
Although they divorced in the late 1970s, Turner kept the darker sides of her marriage a secret until the 1980s, when she first publicly shared stories of the domestic abuse she endured.
Her 2018 memoir included heartbreaking stories about marriage, including her suicide attempt. She wrote that Ike Turner "used my nose as a punching bag so many times" that when she sang, she could still taste blood.
In a 1997 interview, Larry King remarked on Turner's status as a feminist hero for her early willingness to speak out on domestic abuse.
"I think if I hadn't given the story to the world, maybe my life [would not be] what it is," the singer told King, explaining that she had no idea what would happen when she went public with her story in the '80s.
"It wasn't something I had planned."
While Tina's voice propelled the duo to stardom, Ike never allowed her much financial independence and was very controlling. (He gave her the stage name Tina, simply because it rhymed with the name of a TV character at the time.)
When she left in 1976, with only pennies and a gas card in her possession, the singer said she got by on food stamps.
"As horrible as he treated me, I still felt responsible for letting him down," she told Rolling Stone. But, free to pursue her own solo career, she continued to perform, becoming a smash hit again in the early 80s as she transitioned from soul to rock. At 44, "What's Love Got To Do With It" from the hit album "Private Dancer" made the Billboard Hot 100―making Turner one of the few female artists over 40 to chart on the Billboard Hot 100. track record.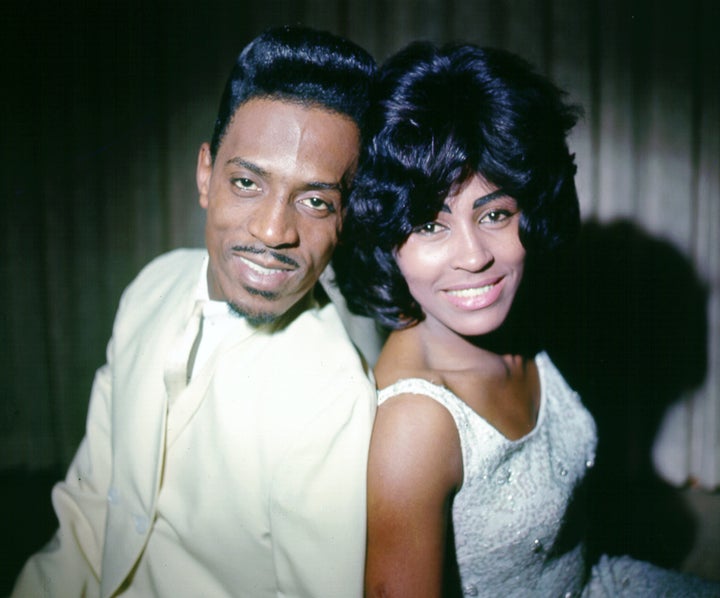 In 2013, Turner married her longtime partner Erwin Bach, who lived with her in Zurich, Switzerland, where Turner said she preferred "freedom".
The singer sought to exchange her American nationality for a Swiss nationality in the late 1980s and finally gave up her American passport in 2013 after living more than two decades abroad.
Turner told Rolling Stone in 1986 that "it hurts to be a minority" in America.
"We're moving away from that, of course," she said. "We can stand now, but it's still there ― it's a memory, because you're scarred. It's wishing that we, as black people, had the chance to be as fantastic as we were before we were overthrown and enslaved. It goes back a long way, this thing of wanting to be proud, of not feeling second class.
Throughout her career, Turner has won eight Grammy Awards from 21 nominations and two MTV Video Music Awards from four nominations. She earned a star on the Hollywood Walk of Fame, a place in the Rock and Roll Hall of Fame and a Kennedy Center Honor.
She always wanted to be the kind of star who was into action.
"I don't want to just strut around in a frilly dress singing a song, you know?" she told People in the 1980s. "Ben Hur," the decades-old Roman epic, was on the singer's mind.
"I want to drive one of those damn tanks," she said.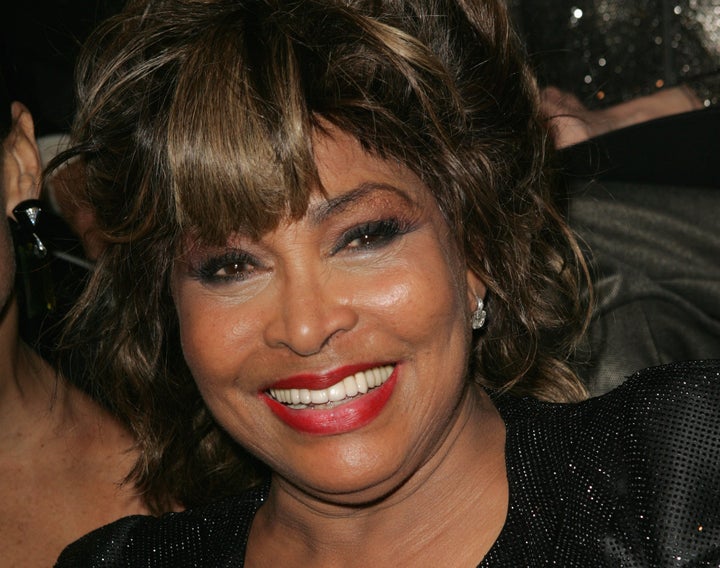 The Huffington Gt
Not all news on the site expresses the point of view of the site, but we transmit this news automatically and translate it through programmatic technology on the site and not from a human editor.