The crisis unfolding in the US capital of Christmas trees | Climate crisis in the American West | Today Headlines
The crisis unfolding in the US capital of Christmas trees | Climate crisis in the American West
| News Today | News Today
IIt happened overnight. Larry Ryerson, 78, woke up one Sunday morning in late June in Medford, southern Oregon, to find thousands of seedlings on his dying 10-acre Christmas tree farm.
Their bright green coloring had worn off after a day of triple-digit temperatures. And over the next two days, as temperatures rose to 115 ° F, Ryerson saw the saplings, many of which are just over a foot tall, turn brown and die.
"It breaks your heart that you go out there and one day they are beautiful, fresh looking trees, and the next day they are withered and take on color," said Ryerson, co-owner of U Cut Christmas. Tree. Farm with his sister. "And there is nothing you can do about it."
Ryerson estimated he had lost 4,500 trees and was only able to keep his U-cut open for three days this year due to lack of inventory. His business, which has been around for almost four decades, typically opens around Thanksgiving and continues to sell until Christmas Day.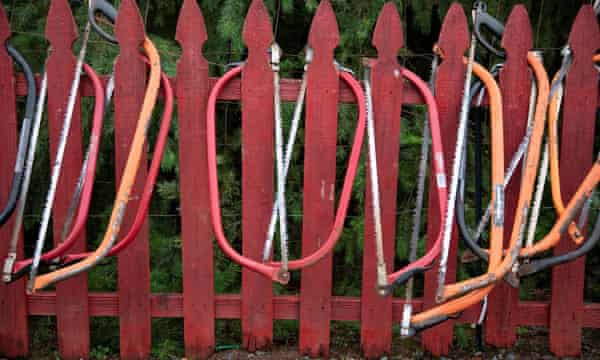 "I am so sorry that a lot of people come here year after year to buy their own tree and we are one of the few forest farms left in the valley," he said.
Ryerson is not alone. Christmas tree farms in Oregon, the nation's largest producer, have found themselves in dire straits after a year of extreme weather conditions.
A deadly "heat dome" hit the Pacific Northwest from late June, shattering heat records in and around Oregon, and a drought engulfed the state for months. Heat and drought are estimated to have wiped out millions of trees across the state, most of them seedlings, leaving farmers with the fallout from what many have described as the worst summer in memory.
Some, like Ryerson's Farm, saw huge swathes of their crops destroyed, while others ended up with rows and rows of trees with entire sides scalded or new growth withered.
And with climate change, this won't be the last year of extreme weather. Now, some Christmas tree growers across the state have started to take steps to prepare for a future in which the climate may be much less hospitable for their industry.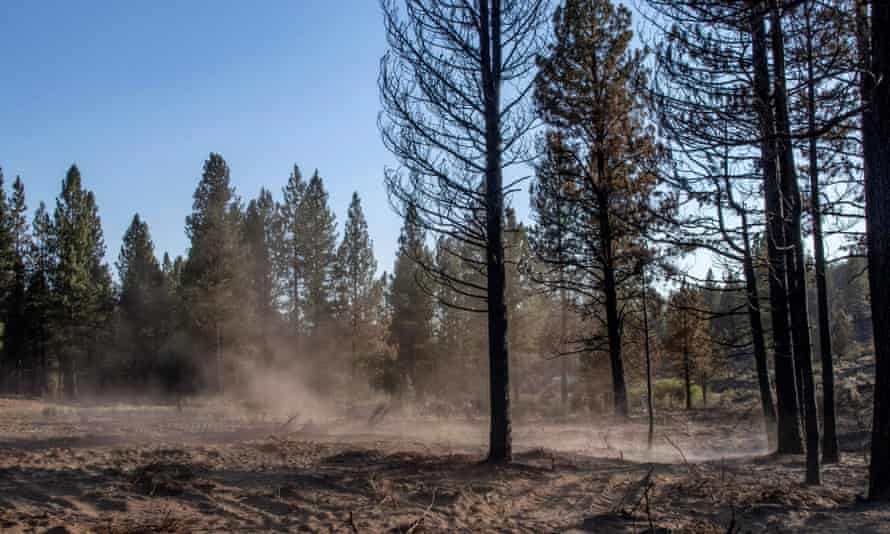 Tom Norby, president of the Oregon Christmas Tree Growers Association and owner of Trout Creek Tree Farm, said such changes could include planting cover crops or experimenting with tree types more resistant to hot climates.
Norby's own farm suffered minimal losses last year, which he attributed to planting grass between each of his trees, which helped maintain moisture in the soil and keep the heat out. shine towards the trees. But some changes may need to be more dramatic, like planting months earlier, or even relocating farms further north.

"Frankly," said Norby, "100 years from now it might be in British Columbia."
A devastating season
Last summer, it was the heat wave that made it particularly deadly. It struck in early summer, just a few months after planting the seedlings and right in the middle of the crop's peak growth period.
At the same time, the prolonged dry spells, which became increasingly common in the region, already made the survival of seedlings a challenge (Christmas tree farms usually do not irrigate, due to their location. and the fact that trees normally did not need this).
Dana Furrow, co-owner of Furrow Farm in Hillsboro, Ore., Which includes an 80-acre Christmas tree farm, said when temperatures hit 100F in June, they had only planted their seedlings for weeks. before, when the climate was already dry. . By the time the heatwave hit, her crops were just starting to grow – a very sensitive time.
The result was that the farm lost thousands of seedlings, along with virtually all of its harvestable and U-cut noble firs.
"It really hurts because you've already put in the cost of the seedlings, the labor, the time, the work in the fields. I mean, it's a lot, "she said. "Christmas trees are a very labor intensive crop. So you lose it all and you don't get it back.
Noble Mountain Tree Farm, a Salem wholesaler with about 4,000 acres and more than half a million trees sold each year, has lost about 280,000 plants, according to Bob Schaefer, its general manager. At the same time, more than a quarter of its primary species, noble firs, have been made unsaleable this year.
He said they plan to replant a lot and fertilize more to help the new trees catch up with other seedlings. For this season, they had to give their retailers the option of receiving fewer trees or taking other species.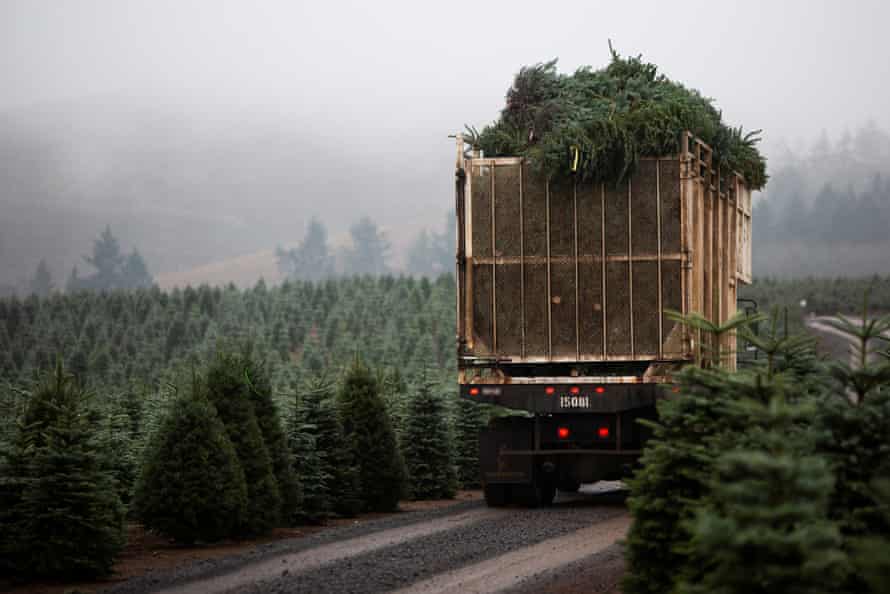 Complete damage could "take years" to be felt
Overall, the impact on consumers has been fairly minor. Some companies have priced their trees slightly higher, while others have not been able to offer the variety of species they have had for years.
Norby estimated stocks were down 5-10% statewide, but said there was no shortage of Christmas trees.
"You want a Christmas tree, they're over there," he said. "But, you know, here's the problem, we should embrace the Christmas tree growers. And what you might get is a slightly damaged tree, you know, a tree that is showing some of the signs of this global warming event.
The real impact may not be felt for years, according to Chal Landgren, Christmas tree specialist at Oregon State University Extension. He cited the fact that most of the damage was on seedlings (Christmas trees take six to 10 years to mature).
"We're going to have to watch, you know, we'll know when that date gets closer." But there will be that kind of deviation from the damage this year, eight years from now, "he said.
Ryerson has already started making changes to his farm in Medford after the heatwave. In October, they planted a new batch of seedlings – months earlier than normal – in hopes the rain would help their root systems. He also began to look for additional nutrients that could help protect his crops.
But after this year's devastation and seeing her house and some of her trees burn down in 2019, those changes just might not be enough.
"If I have another year like this, I probably have to close my doors," he said, "just because you work so hard to make them grow up and all of a sudden they die – eh well, what's the point? "
Latest News Headlines Google News The crisis unfolding in the US capital of Christmas trees | Climate crisis in the American West
Not all news on the site expresses the point of view of the site, but we transmit this news automatically and translate it through programmatic technology on the site and not from a human editor.