The Best Healthy Veggie Burgers at the Grocery Store
Instead of loading up your grill with just cuts of meat at your next barbecue, consider sharing the heat with veggie burgers, even if you're not a vegetarian.
"Vegetarian burgers often incorporate a variety of vegetables, whole grains and legumes, which are rich in essential nutrients such as dietary fiber, vitamins, minerals and antioxidants," said one registered dietitian nutritionist. Sam Schleiger. "These nutrients are important for maintaining overall health, aiding digestion, reducing the risk of chronic disease, and supporting a balanced diet."
But not all veggie burgers are created equal, or necessarily nutritious for that matter. The ingredients for veggie burgers often come from plant-based processed ingredients rather than whole foods. And the amounts of saturated fat are comparable to beef: the Beyond brand has 6 grams per serving, Impossible has 8 grams, and beef has 7.6 grams.
"Some store-bought options may contain additives, preservatives, or high in sodium, so it's important to read labels and choose brands that use healthy ingredients," Schleiger added.
Switching to a more plant-based diet may be all the rage right now, but eating more veggies really is good for your health.
"Veggie burgers are generally a great source of plant-based protein, and research shows that plant-based eating habits are linked to a lower risk of chronic disease and [can help] to manage metabolic conditions like diabetes," said registered dietitian Caroline Young.
Here's how to tell if your veggie burger actually contains vegetables.
What to look for on the label
With a myriad of options to choose from, making a decision can be overwhelming. But first, you want to look for brands that use whole food ingredients.
"Look for a variety of vegetables, legumes, whole grains, herbs and spices," Schleiger said. "I recommend avoiding ingredients that you don't recognize or can't pronounce."
Food additives
"These are ingredients that are used to extend shelf life or improve flavor and texture, but some can cause digestive discomfort or other health issues," a registered dietitian nutritionist explained. Danielle Gaffen. She said emulsifiers such as methylcellulose, which is used as a binding or thickening agent, and xanthan gum, are common food additives.
"In animal studies, methylcellulose has been found to alter the composition of gut bacteria in the gut microbiome, induce gut inflammation, and increase intestinal permeability (leaky gut)," Gaffen said. "Although we need more research on humans, it is an ingredient that may be useful to know."
Xanthan gum is made from bacteria that ferment into sugar. It is a common food thickening agent found in a range of food products, including salad dressings, soups, ice cream, juices, baked goods, baby foods, and even some veggie burgers. But consuming too much can cause digestive problems.
"In human studies, high doses of xanthan gum have been shown to have noticeable side effects, including increased stool frequency, increased stool production, looser stools, increased gas and bacteria altered bowel," Gaffen said.
Sodium
You might not think of veggie burgers with high levels of salt, but you'll definitely want to double-check, as each brand adds different amounts. "Although some sodium is necessary for bodily functions, too much of it can lead to high blood pressure," Gaffen said.
The Centers for Disease Control and Prevention recommends Americans consume less than 2,300 mg of sodium per day for a healthy diet. The amount of sodium can vary widely between brands, so it's important to check the label. An analysis by the Center for Science in the Public Interest found that the sodium content of veggie burgers ranged from 200 mg to 700 mg per 100 gram serving.
Saturated fats
Fats in veggie burgers may seem counterintuitive, but be sure to take a look at the ingredient list for fats and oils.
"Despite being plant-based, some veggie burgers can still be high in saturated fat, especially if they contain coconut oil," Gaffen said. "Too much saturated fat can raise cholesterol levels, increasing the risk of heart disease."
Schleiger recommends choosing veggie burgers made with quality oils, like olive oil or avocado oil, but acknowledges that they're not always easy to find.
The American Heart Association recommends people consume no more than 13 grams of saturated fat per day. For Beyond Meat and Impossible Burger, one serving contains about half the daily limit of saturated fat. Some brands, such as Dr. Praeger's or Hilary's, contain 0.5 to 1 gram of saturated fat per serving.
Allergens
"Veggie burgers are often made with common allergens like soy and nuts," Young said. "If you have a diagnosed allergy, be sure to read the ingredient list carefully at the store to make sure you're clear."
Now that you know which ingredients to avoid, be sure to consider taste and texture, as this will determine whether you enjoy eating a particular veggie burger. "In my professional opinion, the most important factor to consider when shopping for food is taste," Young said.
These are the main recommendations of experts.
Dr. Praeger's Black Bean Quinoa Veggie Burgers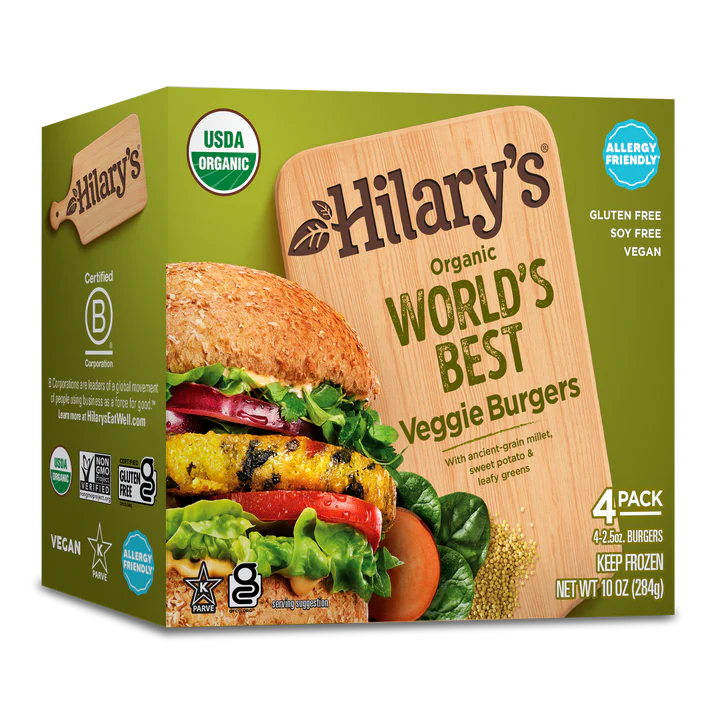 Hilary eats well
Hilary's Organic World's Best Veggie Burger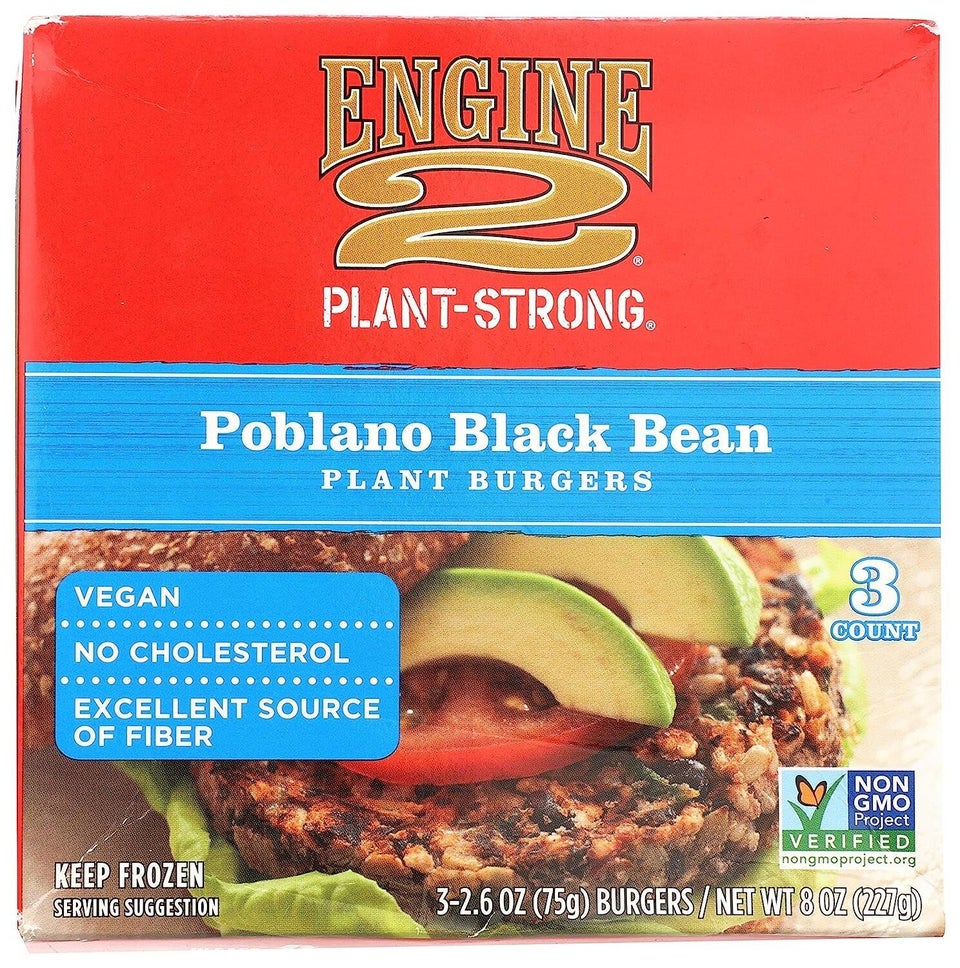 whole foods
Engine 2 Poblano Black Bean Veggie Burger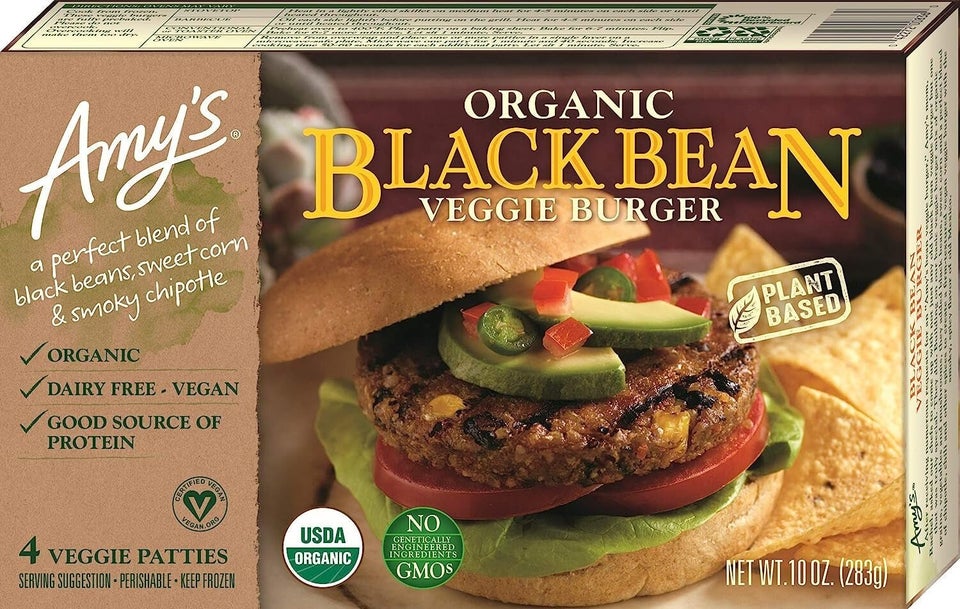 Amazon
Amy's Organic Black Bean Veggie Burger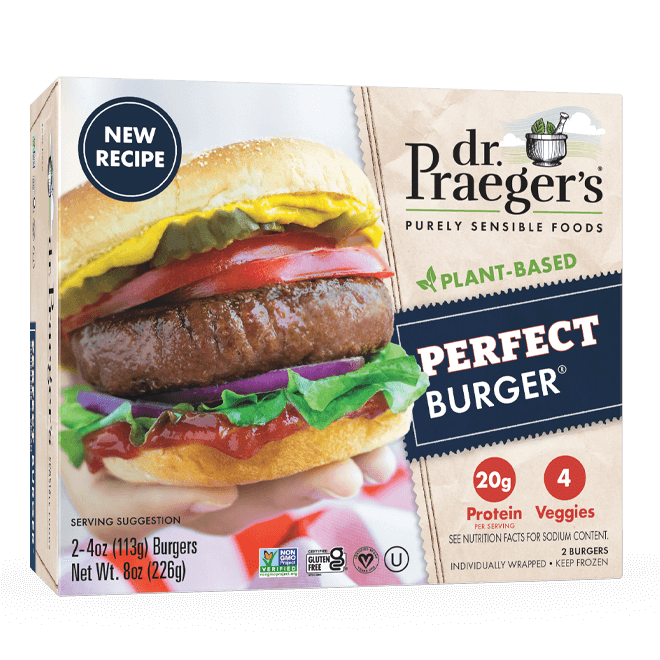 Dr Praeger
Dr. Praeger's Perfect Burger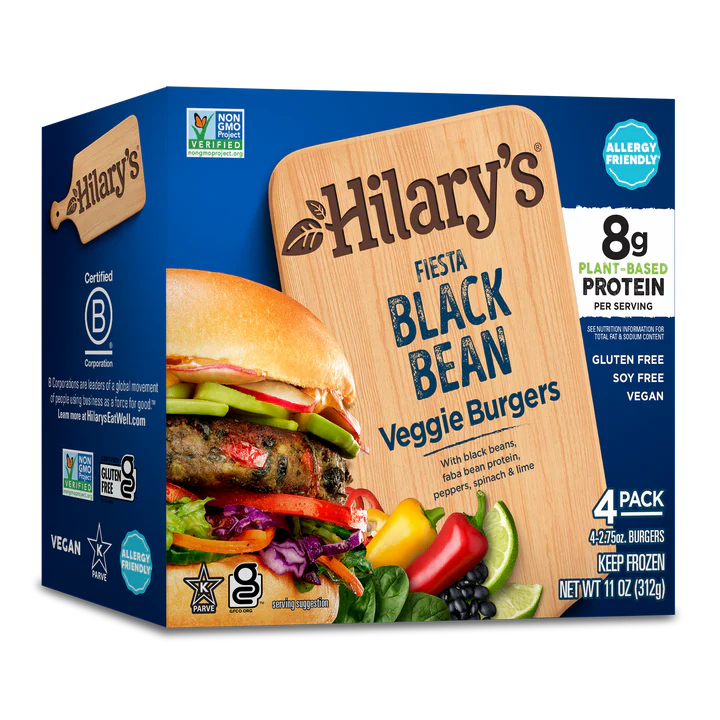 Hilary's
Hilary's Fiesta Veggie Black Bean Burger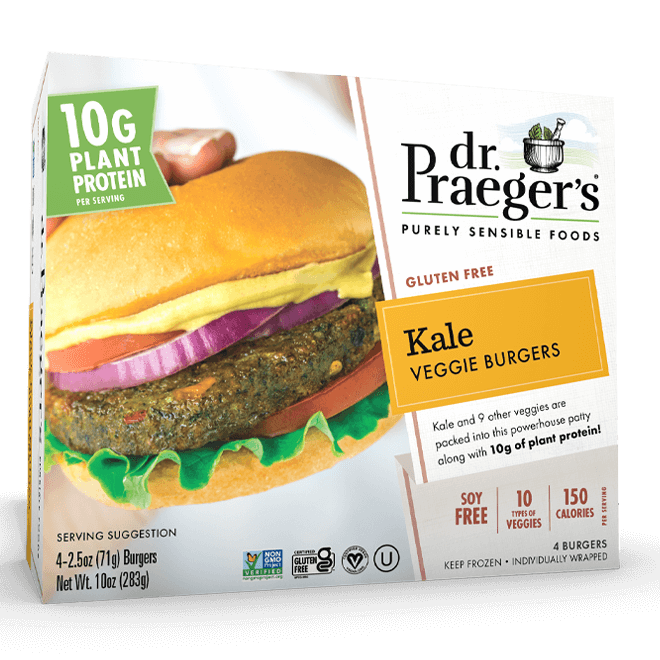 Dr Praeger
Dr. Praeger's Veggie Kale Burger
The Huffington Gt
Not all news on the site expresses the point of view of the site, but we transmit this news automatically and translate it through programmatic technology on the site and not from a human editor.