The 10 best folk albums of 2021 | Folk music | Local News
The 10 best folk albums of 2021 | Folk music
| Top stories | Google News
10. Cath and Phil Tyler – A Heavy Hand
A set of unreleased recordings and compilation tracks from the Newcastle-based couple radiating the spirit of the best Anglo-American (Cath is from New Jersey). The arrangements on Sunshine and Warfare are smooth and direct, as if they are fixing your gaze, with his voice adding beautiful, striking rallying cries.
9. Miscellaneous – In the Echo: Field Recordings from Earlsfort Terrace
Recorded in disused stairwells, corridors and a former mortuary in Dublin's National Hall, this project by Irish musician Ross Turner probes the atmospheric possibilities of traditional music. From Lisa O'Neill's extraordinary raw voice on the opening ballad, Peggy Gordon, it features Irish-Peruvian singers, country songs about Andalusia, and revolutionary Irish artists such as Villagers. Read the full review.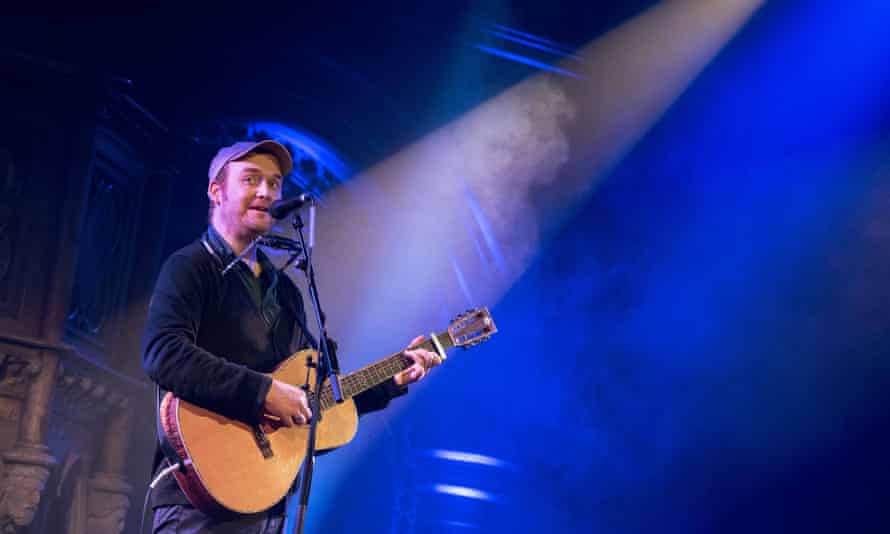 8. James Yorkston and the Second Hand Orchestra – The Wide, Wide River
A magnificent album of instrumentals recorded over three days by the Scottish singer-songwriter, as musical director of the Swedish collective. Yorkston brought to the group largely unknown pieces, ruminating on the past and aging, inventively embroidered by cello, violin and nyckelharpa.
7. Patterson Dipper – Unearthing
An enchanting ensemble of classic English songs arranged in a folk revival style, anchored by the beautiful voice of James Patterson and the resonant viola d'amore of John Dipper. His influences include poems by Thomas Hardy, Janet Baker's interpretations of arrangements by Ivor Gurney, and country dance tunes by Playford, with tamboura, cello and harmonium giving the songs nimble thorns.
6. Yasmin Williams – Urban Driftwood
A meditative instrumental tale of America in 2020, written and performed by one of the nation's most talented young guitarists. Folk, pop and West African influences pulsate and reverberate through the mix, with Taryn Wood's cello and Amadou Kouyate's kora adding texture and time.
5. Miscellaneous – Future Folk: friendly faces; Different spaces
Ambient fringes of folk flourish on this anthology of small labels, bringing together interlocking online collaborations and home studio recordings. Revolutionary artists of recent years like Bróna McVittie and Andrew Tuttle offer sunny instrumentals, while new talents like Me Lost Me and Scott William Urquhart impress with them. Read the full review.
4. Doran – Doran
Influenced by Appalachian ballads, Eastern European songs and pagan rituals, the first album of this American collective is an intimate set recorded in an attic, where voices and instruments mingle in the dark. Capella and banjo miniatures (conducted by Elizabeth LaPrelle of Anna & Elizabeth) delicately set the mood, while wayward birds and deer populate its peculiar landscapes. Read the full review.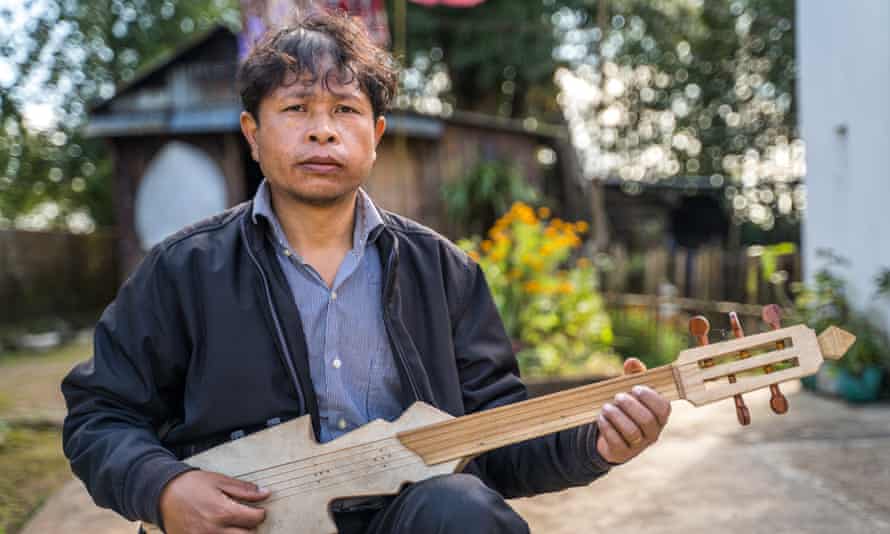 3. Collective Khasi-Cymru – Sai-thaiñ Ki Sur (The Weaving of Voices)
Also recording as Gentle Good, the talented and curious Gareth Bonello traveled to the Khasi Hills of northeast India for this collaborative project, exploring the conflicting legacy of 19th-century Welsh missionaries in music wonderful. Traditional Indian instruments transform Welsh hymns, improvisations reveal the intricate links between the two cultures, and political subjugation is addressed in ruthless lyrics. Read the full review.
2. Rhiannon Giddens and Francesco Turrisi – They call me home
An album of beautiful, hard-hitting locking laments, delivered by an American and an Italian from their adopted country of Ireland, both eager to return home. Giddens' star power is undeniable, his voice shifting from gospel blues on the Appalachian ballad O Death to delicate, somewhat egoless opera. His banjo playing both punishments and charms. Read the full review.
1. John Francis Flynn – I wouldn't always live
Released in midsummer, this brilliant debut got even better over the year, with the heavy atmospheres of his songs feeling more and more meaningful, ancient and weird. Flynn's voice won't be for everyone – it's no frills, no fancy embroidery – but she tenderly delivers classics like Lovely Joan and Shallow Brown. Tin whistles, violins and band loops create a fascinating new landscape of folk horror vibes. Read the full review.
Top Stories Local news The 10 best folk albums of 2021 | Folk music
Not all news on the site expresses the point of view of the site, but we transmit this news automatically and translate it through programmatic technology on the site and not from a human editor.