Tesla Shares Fall After Elon Musk's Plan to Offload 10% of Its Shares Is Backed by Twitter Users | Economic news| Top stories
Tesla Shares Fall After Elon Musk's Plan to Offload 10% of Its Shares Is Backed by Twitter Users | Economic news
| Latest News Headlines | World News
Tesla's shares fell after a majority of Twitter users polled by Elon Musk voted to sell 10% of his shares.
It came after Mr Musk, chief executive of the electric car maker and the richest person in the world, took the highly unusual step of seeking opinions on social media about whether to offload the shares of a worth about $ 20 billion.
He tweeted on Saturday that he would if users supported the proposal and the poll then garnered over 3.5 million votes, with 57.9% saying "yes".
"I was ready to accept either result," the billionaire said after the vote was over.
Frankfurt-listed Tesla shares fell about 7% at the start of trading on Monday.
Mr Musk previously said he would have to exercise a large number of stock options – the right to buy shares at an agreed price – over the next three months, which would create a big tax bill. .
By selling part of his shares, he could free up funds to pay taxes.
At the end of June of this year, Mr. Musk's holdings in Tesla stood at around 170.5 million shares and the 10% sale would amount to around $ 21 billion based on the last Friday's closing price.
Including stock options, the mogul owns a 23% stake in Tesla – which, although it produces far fewer vehicles than its conventional rivals such as Toyota – is the world's most valued automaker by capitalization. stock market.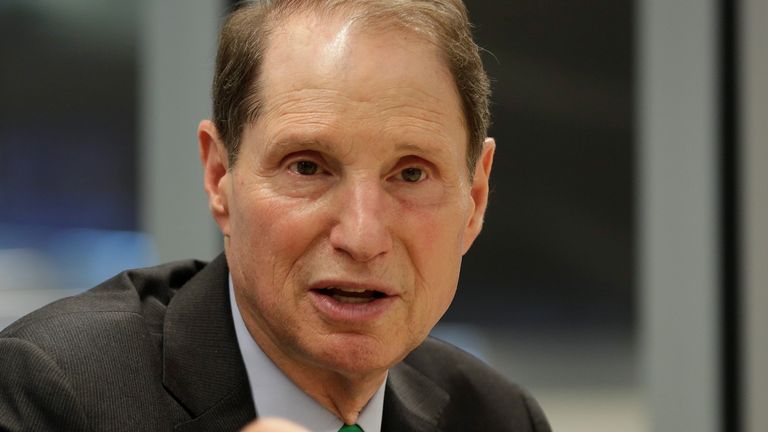 This exceeded $ 1 billion last month, becoming the fifth company to do so after Apple, Microsoft, Amazon and Alphabet, owner of Google.
Musk's straw poll follows a proposal by U.S. Democratic senators to tax the shares of billionaires and other marketable assets to help fund President Joe Biden's social spending program – and close a loophole in their hands. allowed capital gains tax to be deferred.
In his tweet launching the poll this weekend, the businessman said, "Lately there's been a lot of talk about unrealized gains as a means of tax evasion, so I'm offering to sell 10% of my Tesla shares. . "
He added that he doesn't take cash pay or bonuses "from anywhere" and only takes stock.
Senate Finance Committee Chairman Ron Wyden, who presented the tax proposal, said in response: "Whether or not the richest man in the world pays taxes should not depend on the results of a poll. Twitter. "
"It's time for the billionaire income tax."
There has been a lot of talk lately about unrealized gains as a means of tax evasion, so I am proposing to sell 10% of my Tesla shares.

Do you support this?

– Lorde Edge (@elonmusk) November 6, 2021
Twitter poll comes after Mr. Musk tweeted in 2018 that he had "secure funding" to possibly privatize Tesla in a $ 72 billion deal.
Following this episode, the United States Securities and Exchange Commission ordered the company to monitor any significant public communications it made about it.
Russ Mold, chief investment officer at AJ Bell, said: "Elon Musk doesn't like to do things the conventional way and so running a Twitter poll to see if he should sell 10% of his Tesla stake might sound crazy. , but one might say that this is normal behavior for him.
"He's so rich that he probably doesn't care if his actions lower Tesla's price a bit.
"However, he also has a duty to act in the interests of the shareholders, which he did not do in this situation because the incident has already destabilized the valuation of the company."
Today Headlines abc News Tesla Shares Fall After Elon Musk's Plan to Offload 10% of Its Shares Is Backed by Twitter Users | Economic news
Not all news on the site expresses the point of view of the site, but we transmit this news automatically and translate it through programmatic technology on the site and not from a human editor.