Tensions rise over pandemic modeling, but we 'dark ones' save lives | James h naismith
| Latest News Headlines | World News
TOver the past week, tensions have grown over scientific modeling during the pandemic. Projections cited by the UK and decentralized governments as they tighten Covid restrictions have led to tense discussions. But modeling is essential because it tells us:
What is the range of possible outcomes based on what we know?
Society cannot just wait for things to happen. We can save lives and we do it by preparing for a whole host of things, only some of which happen. As information increases, the model improves and the range of outcomes narrows as scenarios are eliminated.
What assumptions make the most difference in these results?
The modeling told us that hospitalizations for 1,000 infections are important to the outcome, which is why its measurement was prioritized. Modeling can also show that by the time we know something, it is too late. Thus, it indicates when decisions are important.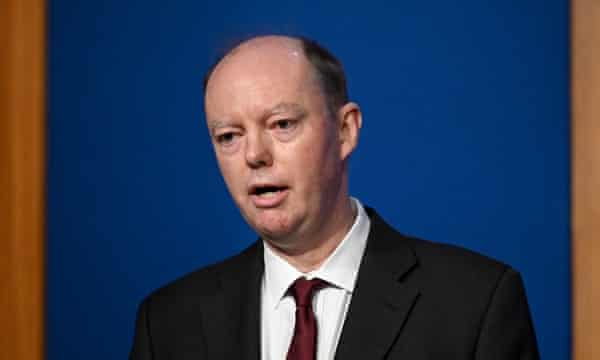 How do the different interventions affect different scenarios?
In a world of limited resources, the government may have to choose one measure over another. But some things we can't test like what happens when 10% of ambulance drivers are sick? (We won't send 10% home one day just to document the consequences.)
The question "what if". What if Omicron has a short build time or coexists with Delta?
Scientific models are not set in stone; they are open for inspection, updated with new information and, as errors are discovered, they are corrected. To date, actual results are within the range of the scenarios. For example, in the fall, Scotland made masks mandatory with exceptions some ignored, while England made masks voluntary but many still wore masks. What really mattered to the number of cases was what people did, not the legislation; no model can capture this perfectly.
Governments make decisions about restrictions. I don't envy them this burden during Covid, but politicians and the public need to hear the unvarnished truth about Omicron's range of health outcomes; it means modeling. But this is not the only contribution – economic, political and social considerations (outside of science) must be heard.
I am concerned that the media coverage of Covid has shifted from science journalists to high profile political journalists. It is not for nothing that the political slogan "if you explain that you lose" is often used. There is an important role for science policy advocates and scientists who explain conflicting data to the public but avoid political advocacy. I strive to be the last and I admire the first; but I caution that it seems impossible to do both. If science becomes a tribal identity, then some of our fellow citizens will close their ears, to their and to our detriment.
England's Chief Medical Officer Professor Chris Whitty is a model of compassion, honesty and humility we should all aspire to, and some in the scientific community have failed during Omicron.
Some usual suspects, mostly from politics, say they knew from the start that Omicron was less severe; they do not have. There were signs that it might be milder from the start and I hoped it would, but there was good reason to suspect otherwise. False certainty hurts everyone. Appropriate modeling must take into account all plausible results.
When the new data was released on Wednesday, the patterns changed. We did not come out of the woods; if Omicron continues to spread rapidly, there are risks to the NHS and those who develop a long Covid.
Those opposing new restrictions must have airtime – some have interesting things to say. But those who call modelers and scientists "dark" are dishonest and irresponsible. It is a tactic of the political world, to play the man and not the ball. Let's talk about your role models, tell us what you don't know, what you assume and what risks you are willing to take for the UK.
Just under 150,000 people have died from Covid in the UK. Each of them meant something. To date, more people have died from Covid in the UK as part of the population than in most other advanced countries. We were wrong. There will be a next time, and we must all do better if such a tragedy is to serve a higher purpose. I urge anyone who walks in front of a microphone, tweets, or writes to think about the loss and show a little humility and humanity.
James H Naismith is director of the Rosalind Franklin Institute, Didcot, Oxfordshire
Local News Google News Tensions rise over pandemic modeling, but we 'dark ones' save lives | James h naismith
Not all news on the site expresses the point of view of the site, but we transmit this news automatically and translate it through programmatic technology on the site and not from a human editor.