Stewart Rhodes: Far-right Oath Keepers militia leader jailed for 18 years for US Capitol riot | American News
The founder of a far-right group was sentenced to 18 years in prison for inciting his supporters to join in the attack on the US Capitol on January 6, 2021.
Stewart Rhodes, the founder of Oath Keepers, was sentenced after being found guilty of seditious conspiracy. He is the first of those accused of this offense in connection with the riots to be sentenced.
The sentence is the longest to date of hundreds of capitol riot case.
U.S. District Judge Amit Mehta told Rhodes he posed a continuing threat to the United States because he wanted democracy in the country to "escalate into violence."
Rhodes insisted he never told anyone to enter the Capitol building or entered himself on Jan. 6. He called himself a "political prisoner" and compared himself to donald trump.
"My only crime is standing up to those who are destroying our country," Rhodes said, moments before the judge handed down the sentence.
Learn more:
Man wearing eyepatch convicted of Capitol riot
Far-right Oath Keepers militia leader charged with seditious conspiracy
US Capitol rioter who was photographed with his feet on Nancy Pelosi's desk is jailed
His lawyer, who is considering appealing his conviction, said prosecutors were unfairly trying to put him on "the face" of Jan. 6.
What is a seditious conspiracy?
As of January 13, 2023, 11 people have been charged with seditious conspiracy for their role in the Capitol Riots.
The charge arises when two or more people in the United States conspire to "overthrow, suppress, or destroy by force" the United States government, or to declare war on it, or to oppose by force and attempt to prevent the enforcement of any law. .
Anyone found guilty faces up to 20 years in prison.
The charge was rarely used before the Capitol Riots, as it is difficult to prove and harder to win.
Attorney Phillip Linder told the judge that Rhodes could have brought many more oath keepers to the Capitol "if he really wanted to."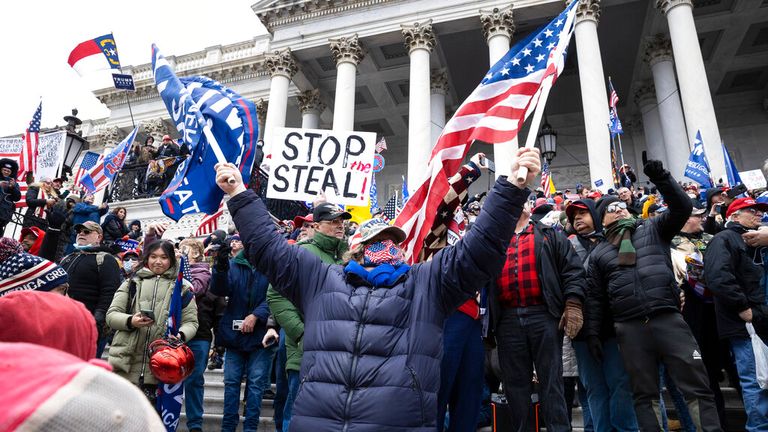 Messages, tapes and other evidence presented during his trial showed that Rhodes and his supporters grew increasingly furious after the election 2020 at the prospect of a Biden presidency, which they saw as a threat to the country.
In a cryptic conversation two days after the election, Rhodes told his supporters to prepare their "mind, body, spirit" for "civil war".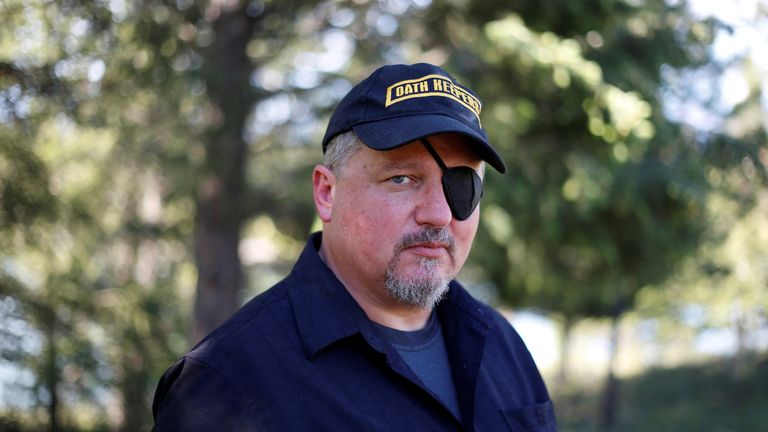 A few days later, on a conference call, Rhodes urged his supporters to let Trump know they were "ready to die" for the country.
Prior to Thursday, the longest sentence in more than 1,000 Capitol riot cases was 14 years for a man with a lengthy criminal record who attacked officers with pepper spray and a chair while taking storm the Capitol.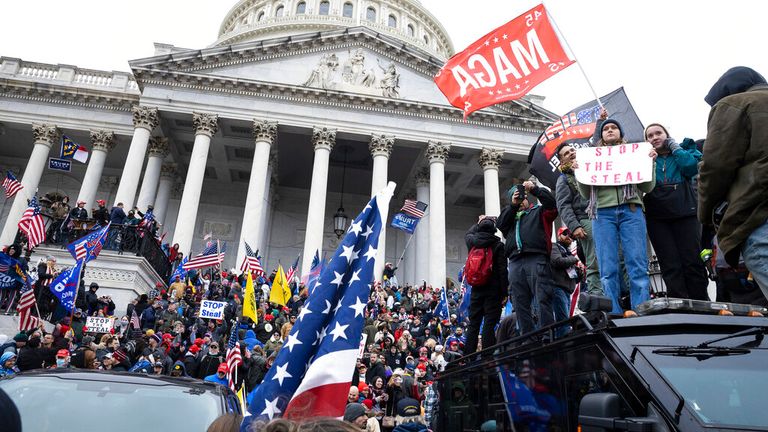 Another oath keeper – Kelly Meggs – who was sentenced alongside Rhodes in November, was due to receive his sentence later.
Four other members convicted of seditious conspiracy are due to be sentenced next week, while two others, acquitted of the sedition charge but convicted of other offences, will be sentenced on Friday.
Subscribe to daily podcast on Apple Podcasts, Google Podcasts, Spotify, Spreaker
Founded in 2009, the group Oath Keepers promotes the belief that the federal government is determined to deprive citizens of their civil liberties and compel its supporters to defend themselves against what it describes as tyranny.
Yahoo
Not all news on the site expresses the point of view of the site, but we transmit this news automatically and translate it through programmatic technology on the site and not from a human editor.