Settlement spares David Jang's Olivet Assembly from racketeering lawsuit
A settlement spared Olivet World Assembly and Olivet University a lawsuit over allegations of racketeering with a network of small businesses to defraud an e-commerce lender of millions of dollars to fund operations of the sect.
It is the latest development in more than a decade of lawsuits targeting the Olivet of evangelical cleric David Jang, whose Olivet University is under federal investigation for money laundering, visa fraud and labor trafficking, according to current and former officials familiar with the matter. In 2020, Olivet University pleaded guilty to falsifying business records as part of a money laundering scheme.
The lawsuit was filed by Texas-based 8fig on August 10 against the World Olivet Assembly and 17 institutions and individuals it claims worked in tandem to secure money to fund the cult. It contains some of the most detailed allegations made to date about the inner workings of the cult, the university and their related businesses and media companies.
The terms of the settlement were not known.
"This network of entities and individuals conspired and defrauded millions of dollars to promote their business through unlawful means," the lawsuit, filed in Austin, Texas, says. The lawsuit alleged that more than $6.5 million in funds were diverted to entities associated with the World Olivet Assembly.
Olivet University attorneys say Olivet was not a party to the settlement although the lawsuits against her were dismissed, which they say "speaks for itself as to Olivet's relationship in this case".
8fig did not respond to Newsweek request for comment. The Olivet World Assembly and Olivet Assembly USA also did not respond.
News week is owned by two former members of the Olivet cult. The pair say they have resolved their differences, but some of the legal disputes stemming from their split with Jang continue to play out in court.
8fig provides upfront cash to e-commerce businesses in exchange for a share of future profits under an agreement that grants the lender view-only access to each merchant's bank account and e-commerce platform.
8fig alleged that, rather than using funds loaned to them for approved business expenses, the accused companies transferred funds to other Olivet-related entities in what it calls the Community. The lawsuit alleged that once the funds were transferred, the traders closed the bank account associated with 8fig and apparently went bankrupt.
"Merchants, leaders, associated entities and the community have formed a true association that has formed for the common purpose of financing the operations of the community through wire fraud and racketeering activities," says the trial.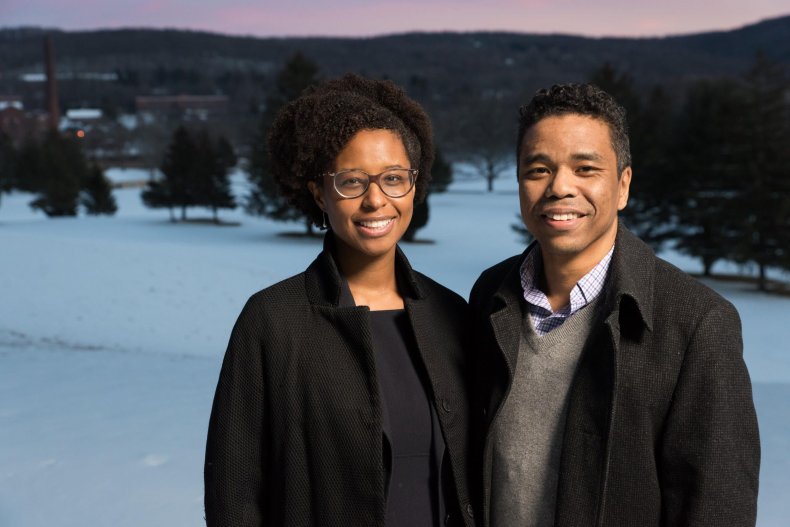 Olivet University and its peer institutions, Great Commission University and Jubilee University, were all accused in the lawsuit alongside 10 e-commerce companies and Jonathan Park, former director of the Olivet College of Journalism. .
The lawsuit lists instances in which Park and Yen-Yi Anderson, an attorney and former professor at Olivet, have been trademark owners or registrants of the named companies. Anderson was not on the list of defendants.
Park is listed as the owner or licensee of a trademark affiliated with seven companies named in the complaint, in many cases on the grounds that these companies sell Vassoul beauty products, the trademark of which he owns. Anderson has registered trademarks Arishine, Luxros and EssyNaturals, trademarks also sold by some companies.
Neither Park nor Anderson responded to Newsweek requests for comments. Jubilee University, Great Commission University and the four beauty companies also did not respond.
This isn't the first time the operator of an Olivet-related e-commerce business has faced legal issues.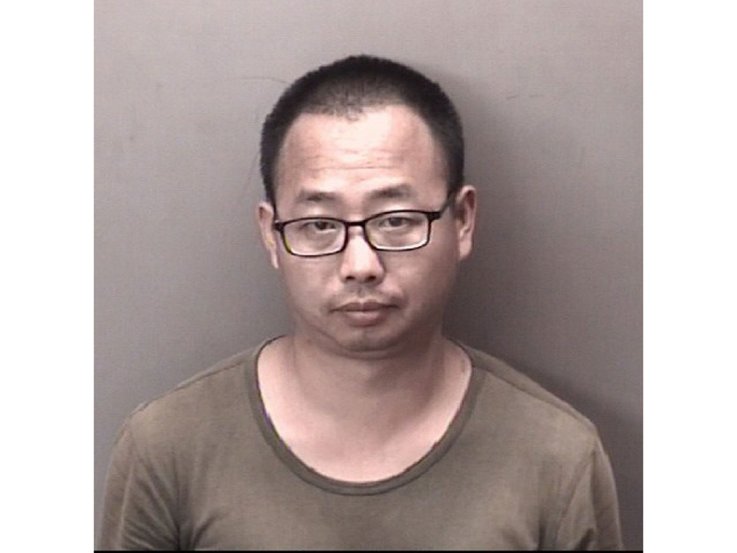 Frank Lan's photo from August 2, 2019 is shown.
Orange Country Sheriff's Office
In 2019, a North Carolina pastor was arrested, accused of possessing thousands of counterfeit Cartier bracelets. Pastor JianGang "Frank" Lan was an alumnus of Olivet University and his church was founded by a member of Olivet. Lan fled to his home country of China after his arrest and was unable to appear in court in 2022.
Current and former law enforcement officials said News week in June 2022, Lan, who former Olivet members said was now working on Jang-related e-commerce in China, was suspected of being part of a "trade-based money laundering" scheme.
In its complaint, 8fig alleged that the Community employs various companies to fund its projects, spread its worldview, and control the narrative around it. The Community refers to these businesses as its three "arks": a media ark, an academic ark, and an e-commerce ark, the suit claims.
"The Community uses various media platforms such as IB Times (sic), Christian Media Corporation International, Christian Today, Christian Post and Tech Times to generate revenue through advertisements and protect the image of the Community through the press", a- he declared. The suit said that News week was controlled by the Community, but is no longer so. None of the media companies listed above responded to Newsweek requests for comments.
"These 'arks' are merely a facade used by the Community to enrich its membership, eliminate criticism, and enable ever-increasing reach among the American population," the lawsuit reads. "Ultimately, this project was intended to enrich Olivet World Assembly and its subsidiary entities at the direct expense of 8fig."
newsweek
Not all news on the site expresses the point of view of the site, but we transmit this news automatically and translate it through programmatic technology on the site and not from a human editor.