Prince William left King Charles 'shaken' after row, new book claims
Prince William once left King Charles III visibly 'shaken' after a 'heated' exchange in which he displayed a temper 'reminiscent' of his late mother Diana, according to a new royal biography.
William's temperament was also discussed in Prince Harry's memoir Sparewhich details an alleged physical altercation over Meghan Markle that took place at Kensington Palace in 2019.
According to Our King: Charles III: The Man and the Monarch Revealed, by veteran royal journalist Robert Jobson, Charles was "shocked" by William and Harry's "level of belligerence" towards each other and their father when they were growing up.
"On some occasions his two sons challenged him," Jobson wrote in the book, which is published today in Britain.
"William is even known to speak forcefully to his father. An exchange between them was so heated that it shook Charles."
Of the brothers' falling out, which was documented in the press and confirmed by Harry in his memoir, Jobson explained that Charles hoped his sons would sort things out without the need for intervention.
"His two sons' temperaments are reminiscent of their mother Diana, whom Charles had struggled to deal with during their marriage," he wrote.
"So the prince chose not to interfere, hoping that in time everything would explode. But instead of drawing a line under it, the relationship between his sons deteriorated further."
Jobson describes both brothers as having a fierce temper, but William's disposition has been increasingly highlighted by Harry.
In his Netflix docuseries Harry and Meghanaired in December, the Duke of Sussex spoke of a "terrifying" encounter with William, Charles and Queen Elizabeth II.
"It was terrifying to see my brother yelling and yelling at me," he said, "and my dad said things that just weren't true and my grandma, you know, went crazy. sits quietly and kind of has it all figured out."
Harry's Memoirs Sparewhich was published in January and became the best-selling non-fiction book of all time, also references his brother's temper.
The Duke recounted a childhood incident when the two brothers fought in a car driven by their father. William was reprimanded by Charles and told to move to the emergency car, which was following them.
"Willy turned on me, furious. He felt I was running away with everything," Harry wrote. "He got out of the car, stomped on the emergency car with all the bodyguards, tied himself up […] The convoy resumed. From time to time, I looked out the back window. Behind us, I could barely make out the future King of England, planning his revenge."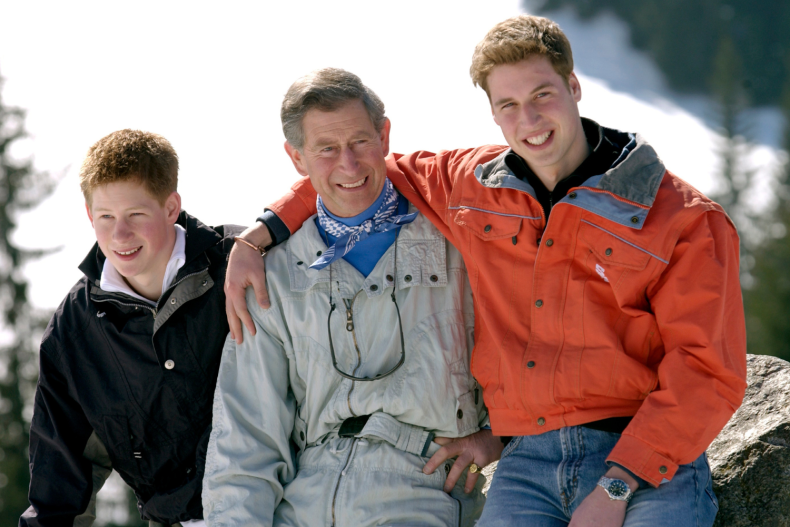 In a later recollection, Harry alleged William physically attacked him during an argument over Meghan in the kitchen of Nottingham Cottage, the home the Sussexes shared until 2019.
Harry wrote that William described Meghan as "rude" and "abrasive" and scared his younger brother "a little bit".
He wrote: "He put down the water, called me another name, then came to me. It all happened so fast. So fast. He grabbed me by the collar, ripping my collar and he threw me to the ground. I landed on the dogs bowl, which cracked under my back, the pieces cutting into me. I stood there for a moment, dazed, then I got up and told him to to go out.
William has not publicly responded to any of the allegations made by his brother on the Netflix show or memoir, in keeping with King Charles' general "no comment" stance.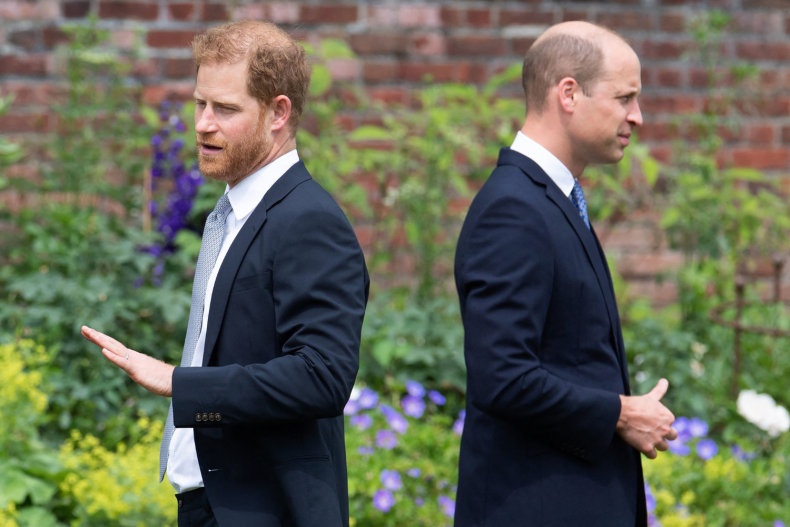 Newsweek approached Buckingham Palace and Kensington Palace via email for comment.
Our King: Charles III: The Man and the Monarch Revealed by Robert Jobson is published by John Blake in the UK, available now.
James Crawford-Smith is Newsweek's London-based royal journalist. You can find him on Twitter at @jrcrawfordsmith and read his stories on Newsweek's The Royal's Facebook page.
Do you have a question about King Charles III, William and Kate, Meghan and Harry or their family that you would like our experienced royal correspondents to answer? Email royals@newsweek.com. We would love to hear from you.
newsweek
Not all news on the site expresses the point of view of the site, but we transmit this news automatically and translate it through programmatic technology on the site and not from a human editor.