Poop and parody will be argued in Supreme Court in high-stakes intellectual property lawsuit
Parody, pet poop and product protection will be before the U.S. Supreme Court in a humorous take on a serious topic: When parodies of well-known trademarks go too far under the law federal.
Judges will hear oral argument on Wednesday in an appeal by distiller Jack Daniel's, which is suing to stop an Arizona company from selling plastic dog toys that resemble its iconic whiskey labels and bottles.
This is the latest high-profile intellectual property rights case before the Supreme Court. A ruling expected by June could clarify the limits of the First Amendment in such trademark infringement litigation.
At issue is the "Silly Squeakers" line of dog toys, some of which imitate well-known brands.
JACK DANIEL'S NEW INDIAN MOTORCYCLE HAS WHISKEY IN THE PAINT
Phoenix-based VIP Products markets dozens of novelty pet products, including the 18-inch liquor bottle-shaped "Bad Spaniels" vinyl toy, advertised on its website as "Silly and Fun For Everyone!"
The premium whiskey maker, in its appeal, calls the toy "poo-themed" and claims the parody product harms its valuable brand by confusing customers.
The chew toy bears the words "The Old No. 2 on Your Tennessee Carpet", a play on Jack Daniel's phrase "Old No. 7 brand". And while the bottle of Jack Daniel's reveals that it contains 40% alcohol by volume, the toy's label playfully states that it is "43% Poo by Vol." and "100% smelly".
VIP states that its packaging clearly states that "this product is not affiliated with the Jack Daniel Distillery".
THE SUPREME COURT OF GEORGIA IMPACTS ON THE FATE OF THE APPEAL JUDGE ACCUSED OF ETHICAL MISCONDUCT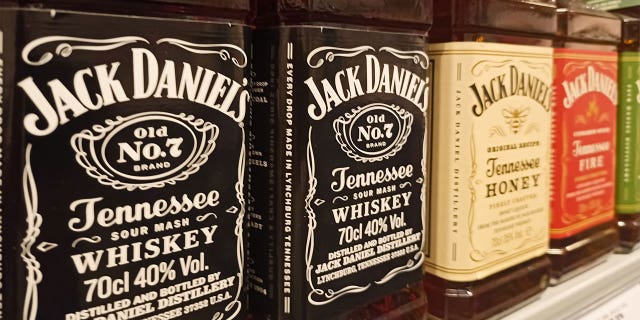 LEGAL DEFENSE
In what passes for court humour, intellectual property experts and legal bloggers have previewed the case online, wondering if the High Court, in a 'spirited debate', will 'destroy' its precedents in brands; so his decision will have "bark and no bite."
Even lawyers on both sides attempted a lighthearted approach in their briefs with the High Court.
"Jack Daniel's loves dogs and appreciates a good joke as much as anyone. But Jack Daniel's loves his customers even more and doesn't want them to get confused or associate his good whiskey with dog poop," wrote the company's lawyers in court.
If their appeal fails, they warned that "anyone could use a famous brand to sell sex toys, drinking games or marijuana bongs, while deceiving customers and destroying billions of dollars of goodwill. – all in the name of just having fun." transform [federal law] into a free brand for all."
Levi Strauss, Nike and Campbell Soup Company are among those filing amicus briefs in support of Jack Daniel's.
But the pet products company counters, "It's ironic that America's first whiskey distiller both lacks a sense of humor and doesn't recognize when he – and everyone else – has had enough."
NORTH CAROLINA SUPREME COURT USES NEW REPUBLICAN MAJORITY TO REHEAR ARGUMENTS IN REDISTRICTIONS CASE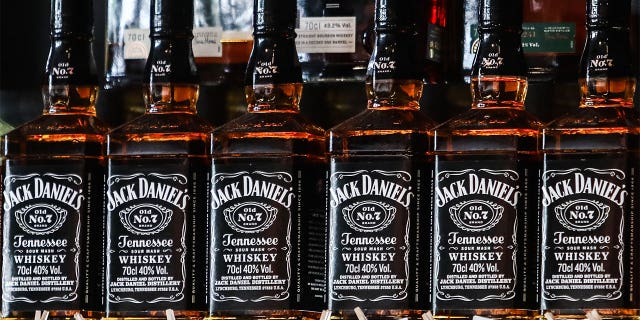 "In the playful parody tradition that spans more than half a century, from Topps' Wacky Packages trading cards to 'Weird Al' Yankovic, VIP has released a dog chew toy. VIP has never sold of whiskey or other edibles, nor used 'Jack Daniel's'." in any way (humorously or not). It simply imitated the iconic bottle enough for people to get the joke. "
In an unusual move, VIP asked the court for permission to submit 10 of his "Bad Spaniels" toys for the judges to personally examine, even encouraging them to "squeak" them for effect.
Various free speech and artistic expression advocates have filed legal briefs in support of VIP products, with some claiming that the "cultural signifiers" used in film takeoffs, "fanzine" tributes and political blogs would be threatened if the protections of the law were limited.
A federal appeals court in San Francisco ruled for VIP, finding that "the Bad Spaniels dog toy is an expressive work entitled to First Amendment protection."
The Justice Department has suggested that the judges agree to decide the issues at this stage and refer the case to lower courts to resolve some important legal issues.
SUPREME COURT SEEKS ADDITIONAL SECURITY FUNDING AFTER ALLEGED ATTEMPTED MURDER AGAINST CONSERVATIVE JUSTICE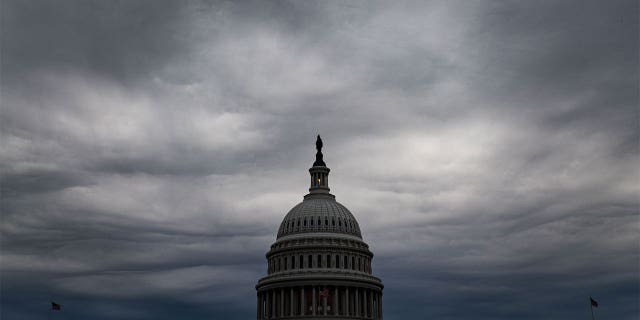 INTELLECTUAL PROPERTY LAWSUITS
This is the second high-profile intellectual property case the Supreme Court has dealt with this term.
In October, the judges debated a dispute over the fair use of an image of late music superstar Prince by the no less famous late artist Andy Warhol.
Photographer Lynn Goldsmith took an iconic photograph of the singer in 1981, which Warhol later used to create a series of screen-printed images illustrating magazine profiles.
At issue in this case is whether a work of art is transformative if it conveys a different meaning or message from its source material, or whether courts cannot examine meaning if it "recognizably derives" from it. of its source material.
A decision in this case is expected in the coming months.
SUPREME COURT MAY TAKE FIRST TRANSGENDER SPORTS CASE WITH WEST VIRGINIA FOOTBALL PLAYER'S APPEAL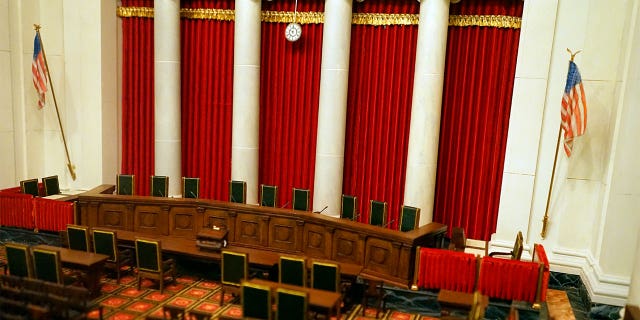 The high court in the Warhol and whiskey cases are asked to navigate an admittedly subjective inquiry – just when derivative designs cross a line into copyright or trademark infringement, even when it involves low humor and scatalogic.
Under the doctrine of "fair use," a copyrighted or trademarked work may be appropriate under certain conditions – a legal standard designed to foster creativity and freedom of expression. Such "transformative" works can be used in commentary, reviews and commercial parodies.
But under key federal trademark infringement law – known as the Lanham Act – those suing generally must show, among other things, that the offending work or trademark "explicitly misleads" or confuse consumers.
This standard has long been debated in court, and here judges are asked to clarify the boundaries in the digital age, when artificial intelligence and computer technology are making the transformation of art and brands easier and more pervasive. .
Under the "Rogers test" used by federal courts over the years, judges are asked to balance the "right to protect [a] famous name and the right of others to express themselves freely in their own artistic work."
It was named after the late actress Ginger Rogers, who lost her court case for the 1986 Fellini film "Ginger & Fred" over two Italian cabaret singers. Rogers claimed the film violated his trademark rights, but an appeals court found that expressive uses of the marks deserved increased free speech protections.
SUPREME COURT REJECTS CITY OF FLORIDA'S PETITION TO LAUNCH FIRST ATHET AMENDMENT LAW ON PRAYER VIGIL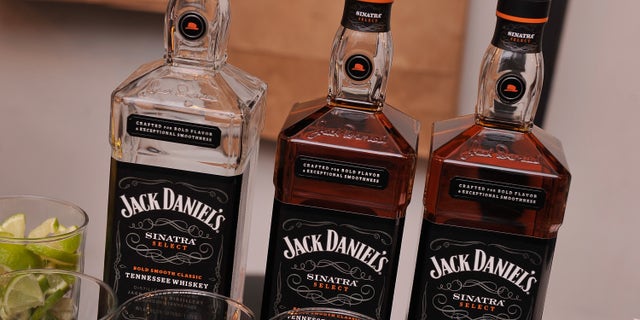 FREE SPEECH EFFECTS
What the court decides could have major implications beyond commercial products and in today's restless political expression, with satirical sites like 'The Babylon Bee' and comedy TV shows like 'Saturday Night Live' confusing leaders elected officials, ideological movements, celebrities and corporate culture. in general.
This includes the recent phenomenon of "culture jamming", which the dictionary defines as "a form of political and social activism which, by means of false advertisements, hoaxes, fake corporate logos and product labels, of hacking, etc., attracts attention and at the same time subverts the power of the media, governments and big business."
Well-known corporate logos and symbols are usually altered in a satirical or ironic manner, sometimes referred to as "guerrilla communication", due to their frequent popular and anonymous origins and use in flash mobs and graffiti.
Even the nine judges could indirectly expand or limit the parodies of themselves.
CLICK HERE TO GET THE FOX NEWS APP
Case in point: Last month, the court dismissed a separate appeal from an Ohio man who created a Facebook page to mock his local police department. He wanted to sue after he was arrested and initially charged with violating a state law that prohibits "disrupting" or "interrupting" police duties.
The 'Onion' website has filed an amicus brief to discuss the societal and cultural benefits of satire in political criticism – making its point in a thunderous and tongue-in-cheek way.
Addressing the judges directly, the satirical "news" site was blunt: "The Onion knows that federal justice is made up entirely of Latin dorks."
The current case is Jack Daniel's Properties v. VIP Products LLC (22-148).

Fox Gt
Not all news on the site expresses the point of view of the site, but we transmit this news automatically and translate it through programmatic technology on the site and not from a human editor.