On this historic day, February 6, 1911, President Ronald Reagan was born in Illinois
The 40th US President Ronald Reagan was born in Tampico, Illinois on this historic day, February 6, 1911.
Before being a movie star turned Commander-in-Chief, Reagan was born to parents Nelle and John Reagan in the northwestern Illinois town.
Although they were poor, Reagan still remembered his childhood as "idyllic", according to History.com, and grew up playing football in high school and at Eureka College.
ON THIS DAY IN HISTORY, FEB. ON THE 5TH 1937, FDR ANNOUNCES HIS SUPREME COURT PACKING PLAN
While in college, Reagan studied economics and sociology and also acted in school plays, according to the White House website.
After graduating during the Great Depression, Reagan finally took a job as a sports broadcaster at an Iowa radio station.
In 1937, Warner Brothers gave Reagan his first screen gig playing a radio reporter in the B-movie "Love Is on the Air."
REAGAN LIBRARY SPOKESPERSON REMEMBERS SPECIAL FRIENDSHIP BETWEEN QUEEN ELIZABETH II AND FORMER PRESIDENT
Reagan signed a seven-year contract starting at $200 a week, History.com notes.
A few years later, Reagan landed the notable role of George Gipp from Notre Dame University in the movie "Knute Rockne – All American."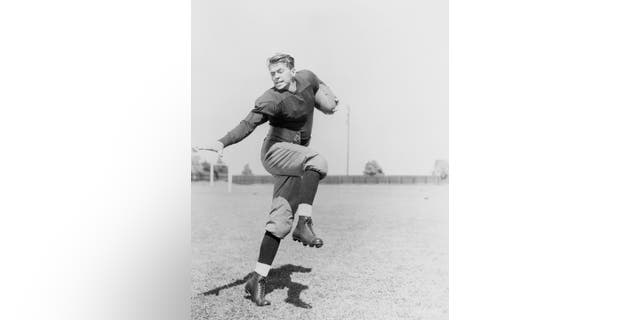 Reagan became involved in politics after appearing in more than 50 films and serving six terms as president of the Screen Actors Guild.
In 1947, he spoke out against so-called communism in Hollywood by testifying before the House Un-American Activities Committee.
Reagan divorced his first wife, Jane Wyman, in 1948, and in 1952 he married actress Nancy Davis.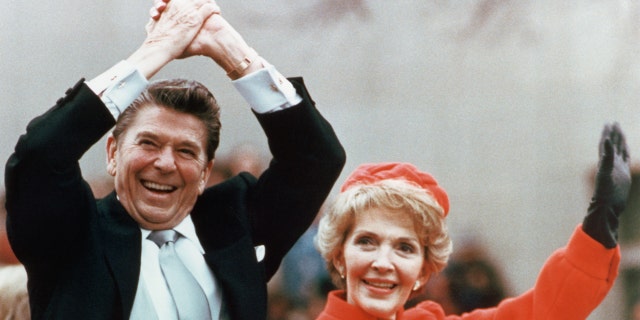 The early 1950s sparked Reagan's career as the host of the television show "General Electric Theater" and toured the country as a spokesperson for the GE company.
GORBACHEV'S DEATH LET AMERICA MISS REAGAN-ERA LEADERSHIP
Reagan's political involvement grew in the 1960s when the actor changed his affiliation from Democrat to Republican in 1962.
His campaign brought a new wave of conservatism to the United States
In 1966, Reagan ran for governor of California and won against incumbent Pat Brown by nearly a million votes, history.com reports.
Reagan served two terms as governor of California before bidding for the presidential ticket in 1976, which he lost to Gerald Ford.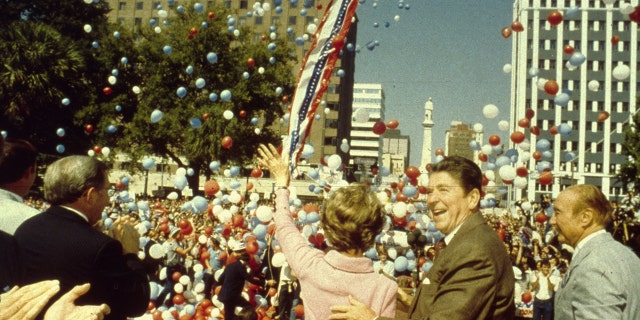 But 1980 turned out to be Reagan's year after winning the Republican nomination and beating incumbent Democrat Jimmy Carter for president.
Then 69 years old, Reagan was considered the oldest president in American history.
ON THIS DAY IN HISTORY, JAN. 28, 1986, SPACE SHUTTLE CHALLENGER EXPLODES, SHOCKING THE NATION
His campaign brought a new wave of conservatism to the United States with his promise to restore "the great confident roar of American progress, growth and optimism".
His Hollywood career became one of his "greatest assets", says History.com, as he became known as the "president of Teflon" and faced a string of successes.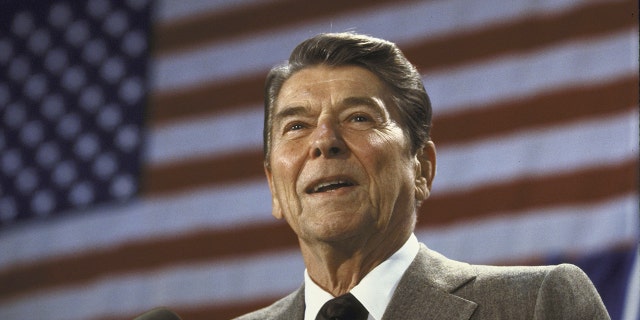 "His tenure saw a restoration of prosperity at home, with the goal of achieving 'peace through strength' abroad," the White House says on its website.
Emerging from the turmoil of the Vietnam War, Reagan's foreign policy legacy led to open relations with the Soviet Union in the late 1980s.
CLICK HERE TO SUBSCRIBE TO OUR LIFESTYLE NEWSLETTER
The president's economic policy, known as "Reaganomics", pushed to stimulate economic growth, curb inflation, increase employment and strengthen national defense.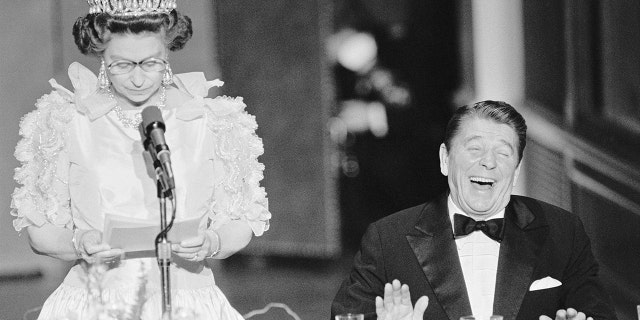 The president maintained his popularity throughout his two terms after renewing national "self-confidence," reports whitehouse.gov.
Reagan handed over the White House to his vice president, George HW Bush, in 1988.
CLICK HERE TO GET THE FOX NEWS APP
On June 5, 2004, Reagan died at the age of 93 after battling Alzheimer's disease.

Fox Gt
Not all news on the site expresses the point of view of the site, but we transmit this news automatically and translate it through programmatic technology on the site and not from a human editor.