Nikole Hannah-Jones of NY Times says she 'doesn't understand' why parents should have a say in raising children
| Today Headlines | News Today
New York Times reporter Nikole Hannah-Jones echoed comments from 2021 gubernatorial candidate Terry McAuliffe on a parent's role in education.
NBC's "Meet the Press" delved into the topic "Schools, America, and Race" on Sunday, using Hannah-Jones' "1619 Project" as the subject. Project 1619, as well as critical race theory, has been the subject of controversy for appearing to influence school curricula.
THE FOUNDER OF THE 1619 PROJECT SAYS SHE IS NOT A VOCATIONAL EDUCATOR DESPITE SHE IS A MEMBER OF THE COLLEGE FACULTY
"Did you intend for Project 1619 to become a public school curriculum, or did you intend to initiate a debate to improve the curriculum on how we teach American history?" Asked host Chuck Todd.
Although Hannah-Jones said the project was billed as "journalism work," she admitted it "could be a great learning tool for students."
"Now the New York Times has an education division, the New York Times has regularly turned its journalism into a curriculum, as has the Pulitzer Center, which we ultimately partnered with. They constantly turn journalism work into a curriculum. of studies, "said Hannah-Jones.
She also opposed criticism of the project, saying: "It only became controversial because people decided to make Project 1619 controversial."
Todd addressed the controversy behind the Critical Race Theory that inspired several lawmakers to pass laws against teaching racial ideas in schools. The conflict even became the center of the Virginia governor's election when parents became concerned about their children's education.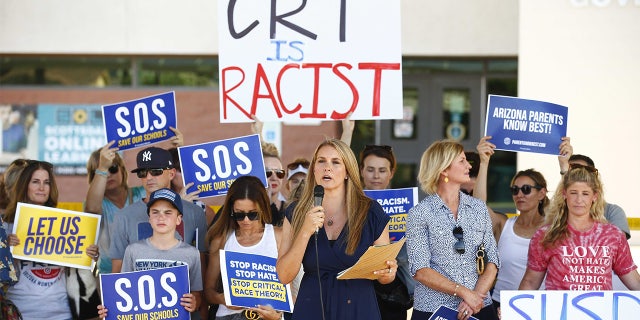 Hannah-Jones then argued that it shouldn't be left to lawmakers or parents to decide what can be taught in schools.
"So I think we should word this question correctly," she continued. "And I don't really understand this idea that parents should decide what is taught. I'm not a professional educator. I don't have a degree in social science or science, we send our kids to school. because we want them to be taught by people who have expertise in the field. And that's not my job. "
His comments resembled similar statements made by Democratic candidate Terry McAuliffe, who infamously famed the controversy by saying he believed parents should not have a say in what can be taught in schools.
MAIN MEDIA SMOKE ABOVE PAPA SAYS "LET'S GO BRANDON" TO BIDEN: "VULGAIRE", "THE RIGHT ALARM"
Hannah-Jones acknowledged the comparison and ultimately agreed with McAuliffe.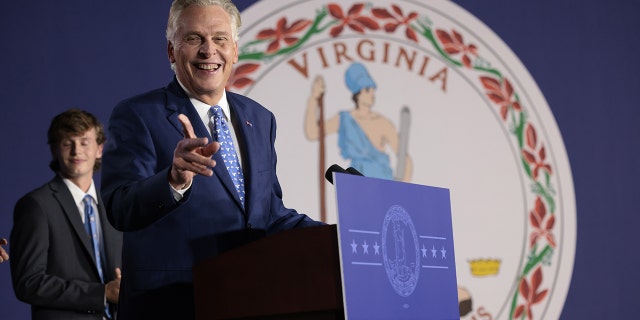 "When the governor or candidate said he didn't think parents should decide what is taught in school, he was criticized for it, but that's just the fact. That's why we let's send our kids to school and don't come home from school, "said Hannah-Jones." Because they are professional educators who have the expertise to teach humanities, history, science , literature, and I think we should leave that to educators. Yes, we should have our say, but school is not about simply confirming our worldview. Schools should teach us to surrender in question, they should teach us how to think, not what to think.
Hannah-Jones also sparked controversy last week when she claimed reporters were too neutral when covering politicians.
"Now in an attempt to say, 'Well, we're going to treat both political parties equally' when we clearly have, right now, a political party that adopts undemocratic policies, that supports the people. with ideas of authoritarianism, "said Hannah-Jones.
CLICK HERE TO GET THE FOX NEWS APP
Latest News Headlines Today Headlines Nikole Hannah-Jones of NY Times says she 'doesn't understand' why parents should have a say in raising children
Not all news on the site expresses the point of view of the site, but we transmit this news automatically and translate it through programmatic technology on the site and not from a human editor.