Spoiler alert: This article is for people who watch Moon Knight on Disney+. Don't read unless you've seen episodes one and two.
On the reflections
After the slightly muted but largely positive reaction to Moon Knight's screen debut last week, we come to episode two: Summon the Suit. Would Steven find out why he moonlights (sorry) as a crime-fighting hero after dark? Could we one day determine in which London museum he is supposed to work? And are we going to forgive the accent now that we know it's basically Marc Spector putting it on? One thing I've been thinking about for the past week is who it might be on the phone when Steven calls his mom and leaves voicemails.
We started with Steven chained to his bed, then we saw him go to the British National Natural History Art Gallery and the Albert Museum, and try to make it clear that he destroyed the toilet. Unfortunately for him and his career in the gift shop, there was nothing concrete on the tape showing the chase of the jackal and it does appear that Steven vandalized the property. It was Marc who emerged from the toilet and looked at the camera, however – the clue was in the bangs. It is also very likely that Marc was the face reflected in the chart during the HR meeting. (Reflections are a big deal in Moon Knight, and after rewatching the first episode, I noticed a scene in which there were two reflections, possibly hinting at another personality to come in future episodes.)
Welcome Layla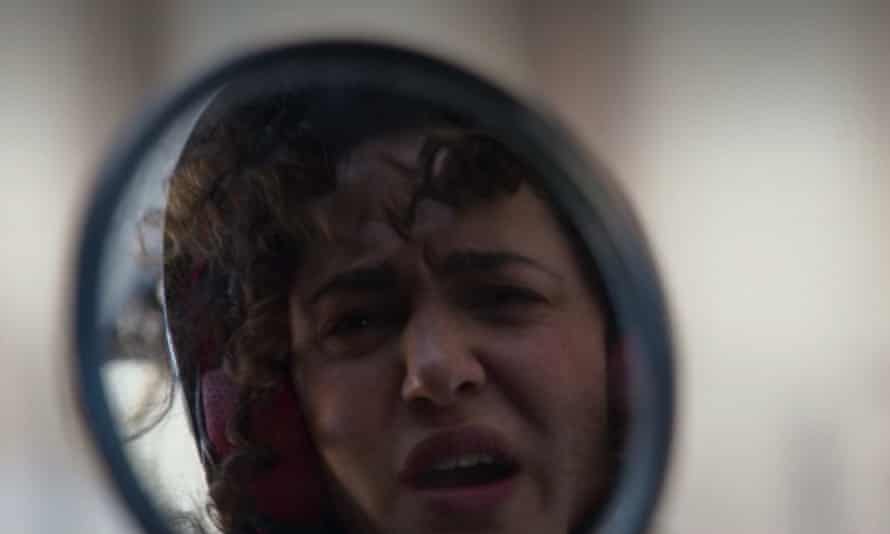 You know when you got chased by a fallen Egyptian deity because you stole his special scarab? And then your ex-wife arrives on a scooter to save you? Talk about the moment. Despite some awkward expositional dialogue between her and Steven, the scene in Steven's apartment, in which it appeared that Marc – while building Steven's personality – had borrowed generously from Layla's life (French, l Egyptology) was illuminating, even moving. Despite his good looks and effortless ability to play swaggering characters like X-wing ace Poe Dameron, he's truly compelling as an out-of-depth, friendless museum nerd struggling with amnesia.
Hey Arthur
As soon as Steven was taken away by the shady cops – completely fake and make-believe, or real police under Harrow's control? – he was shown around the Harrow corner of town, where crime has stopped and people can speak Mandarin while playing futsal. Everyone aspires to speak three languages, food is free, veganism is admired, young men from Mexico come up with recipes for lentil soup and Bob Dylan songs play on a loudspeaker. Interestingly, by using his powers in an attempt to create a utopia, Harrow actually recreated some of North London's most boring enclaves.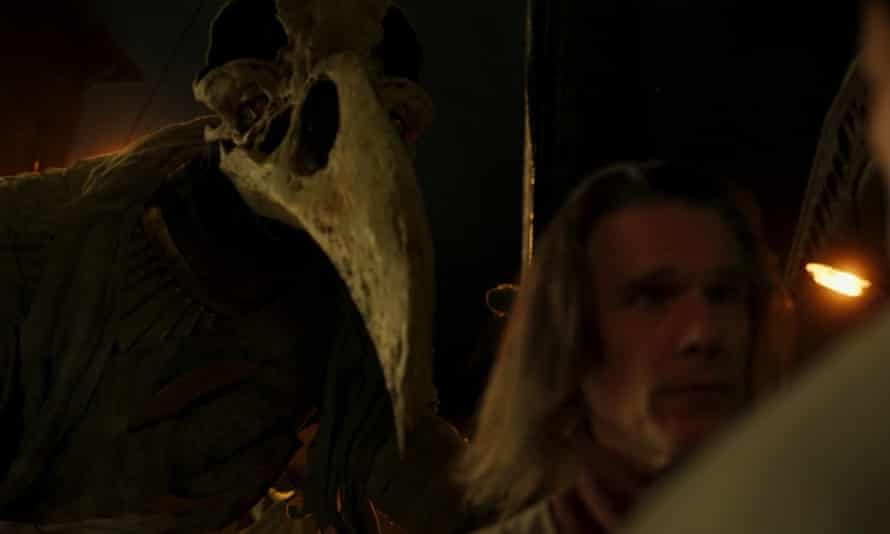 During the conversation, we learned more about Khonshu and his quest for justice, and Harrow's time as Khonshu's avatar, before Marc took over. Of course, the veracity of all of this, without context, is another matter, but it served to describe the path of Khonshu and Moon Knight as the villain and Harrow as the enlightened savior. Luckily, Steven isn't as dumb as he looks and quickly saw the gray area of ​​prejudging potentially innocent people, and that Ammit is indeed the evil element.
Hello Mr Knight
After being thrown from a window by the Jackal, Steven, resisting letting Marc take control of his body, summoned his own costume. He's the character of Mr Knight, a less violent and more cerebral version of Moon Knight, much like Trebor's Mr Soft, for those old enough and British enough to remember him. As Steven began to master his powers, he had to hand over control to Marc and the full power of the Moon Knight, who quickly skewered the jackal on a monument and looked like a badass.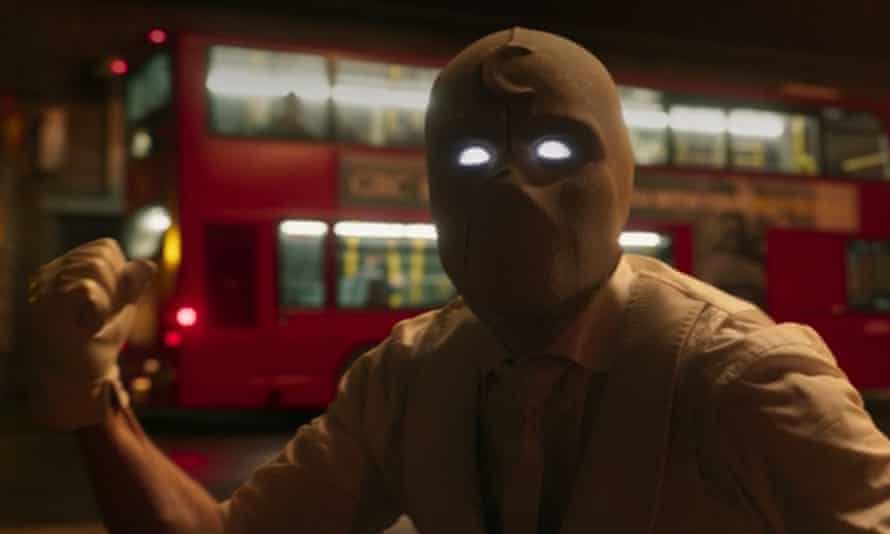 Finally, we saw Steven and Marc leveling up in ways they haven't yet, with Khonshu proving to be something of a bully, albeit a bully with a beautiful, sonorous voice.
All in all, it was an entertaining episode, moving the story along nicely, revealing more about Harrow's motivations, introducing Layla, and developing the relationship between Steven and Marc. I'm not sure where the series is heading, but for now I'm all on board.
Notes and other matters
Keep your eyes on the living statue. His reaction to Steven's hug is the first time he responds to the character, suggesting he is at least real and not a figment of Steven's imagination. The actor, Shaun Scott, is listed on IMDb as Crawley. In the comics, Moon Knight regularly talks to his homeless informant called Bertrand Crawley. Expect this statue to play a larger role before the series ends.

When Steven asks Marc how long he's been a Moon Knight and he replies "a long time", do you think he means how long? decades? years?

The expiry date of Marc's passport was December 15, 2028. Good to know that he has a lot of travel ahead of him before having to renew. The DOB, meanwhile, and assuming the episode is set in the present day, has Marc at 35. Oscar Isaac is 43 and is probably a big fan of expensive moisturizers.

For the scenes where Steven and Marc talk to each other, Isaac hired his brother, Miami-based journalist Michael Hernandez, to play against.

The song played in the end credits was El Melouk by Ahmed Saad ft 3enba & Double Zuksh.
Are you buying Oscar Isaac in both roles? What did you think of Layla? Have your say below…
Not all news on the site expresses the point of view of the site, but we transmit this news automatically and translate it through programmatic technology on the site and not from a human editor.