Meghan Markle's half-sister hits back at ex-royal's claims made in Netflix docuseries: 'A series of lies'
Samantha Markle, half-sister of the Duchess of Sussex Meghan Markle has hit back at the ex-royal for claims she made in the new Netflix docuseries 'Harry & Meghan'.
In the series, Meghan Markle spoke about her family and highlighted the tensions she has with her eldest.
"My stepsister, who I hadn't seen in over a decade and it was only for a day and a half…all of a sudden I felt like she was everywhere," said Markle said.
"I don't know your middle name, I don't know your date of birth, you tell these people that you raised me and called me 'Princess Pushy?'… I don't remember having it seen when I was a kid at my dad's if and when they would come. And the last time I saw her I remember when I was in my early twenties. I didn't have any fallout with her. We didn't have closeness to be able to have that. And I wanted a sister!"
PRINCE HARRY, MEGHAN MARKLE'S DOCUSERIES SEEN AS 'FLUFF AND NONSENSE' IN 'PALACE WALLS': ROYAL EXPERT
Appearing on "Tucker Carlson Tonight," Samantha Markle called the "series of lies."
"I can't believe we were basically looking at a fake $100 million PR machine," Markle told Fox News' Tucker Carlson on Friday. "It's projection at its best. And it's almost comedic."
PRINCE WILLIAM AND KATE CONDUCT BUSINESS AS USUAL AS PRINCE HARRY AND MEGHAN MARKLE CONTINUE WITH BOMB CLAIMS
Samantha Markle has opened up about how she was made aware of an "embedded media agenda" against her as early as 2018 in London with a "series of press articles" she couldn't fight.
"Eventually the truth comes out and when it does, and when the dust settles, I thought, you know, the truth has to stand for something that the truth wins," Markle said.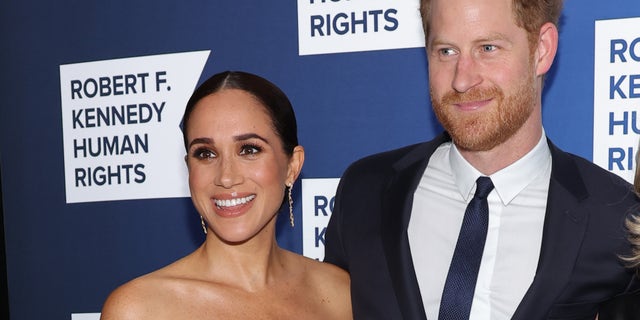 Meghan Markle also claimed in the Netflix docuseries that she "took care" of her grandmother in her "late years", which her half-sister also denied.
PRINCE HARRY, MEGHAN MARKLE'S DOCUSERIES WON'T DAMAGE THE MONARCHY DESPITE NASTY ALLEGATIONS: EXPERT
"All that grandma stuff — it did it for us," Samantha Markle said. "I think my grandmother would roll over in her grave if she saw that. And she didn't take care of her. She visited her. She never made apple butter with her because my grandmother was making apple butter, like, in the 1970s before Meghan was even born. So it was so far-fetched. It's like a tragic comedy, especially unfortunately for our family and for the Royals. And here we are.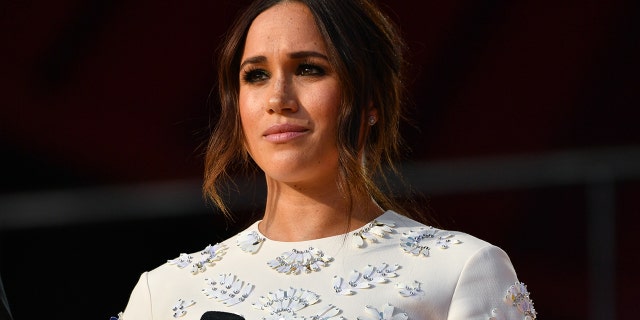 CLICK HERE TO GET THE FOX NEWS APP
When asked what advice she would give to Meghan Markle's in-laws, Samantha Markle urged Prince Charles to "set boundaries" since the Duchess is an "apathetic" person.
"I think it sets a dangerous precedent to let this continue," added Samantha Markle.

Fox Gt
Not all news on the site expresses the point of view of the site, but we transmit this news automatically and translate it through programmatic technology on the site and not from a human editor.