Matthew Marsden Defends His Decision To Lose His Acting Career To COVID Jab: 'I'd Be Very Cowardly' If I Didn't
Actor Matthew Mardsen has been lambasted by Hollywood for refusing to take the COVID-19 vaccine, but the actor known for action films like 'Black Hawk Down' and 'Transformers: Revenge of the Fallen', as well as Amazon's "Reacher" series, Fox News' Tucker Carlson said, he stands by his decision to do the right thing.
"I've worked with soldiers a lot, and it's really hard for me to say that losing my career is a hard decision to stand up for what's right when they go, and they die, and they lose everything," said- he said on Fox Nation's "Tucker Carlson Today" show.
"For me it was not [a difficult decision] at all. I would be very cowardly if I didn't," he added.
ACTOR MATTHEW MARSDEN SAYS HE LOST ROLE FOR REFUSING COVID VACCINE: PEOPLE NEED TO SAY 'ENOUGH'
He told Carlson that his career is meaningless and that sacrificing that career means little if "our freedoms are taken away from us".
"All of this is happening because we let it happen," he said, warning that "no matter who you are, they'll come after you…they're relentless."
Marsden said he believes if more people take a stand against those imposing the mandates on others, the rules will stop.
"If more people stood up and said something, this would all stop," he said. "We are this great country, which is the last best hope for the world. It's not just about this country, it's about the whole world. I know it because I've seen it. I know it because I was dreaming of coming here. I'm that guy."
TEEN GIRL REFUSED KIDNEY TRANSPLANT BECAUSE SHE IS NOT VACCINATED AGAINST COVID, PARENTS SAY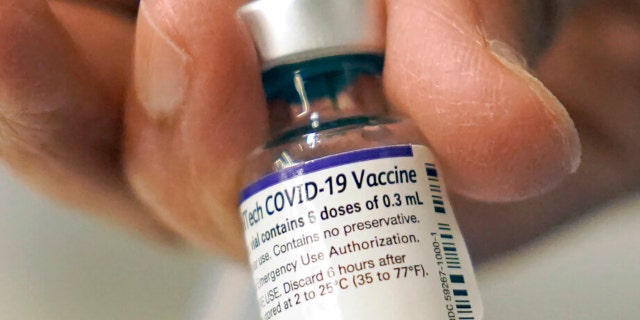 The 49-year-old British-American actor, who remains critical of Hollywood's strict COVID vaccine restrictions, lost an acting gig after submitting a religious exemption which was rejected.
He spoke with Tucker Carlson about the hypocrisy and injustice of Hollywood during his appearance on "Tucker Carlson Tonight" in December,
"I was offered a job…and they said there was still a requirement that you had to be vaccinated. I informed them that I was not vaccinated, and I submitted a religious exemptionand of course it was rejected and that was it," he said.
SEAN PENN CALLS FOR MANDATORY VACCINES, SAYS IT'S NO DIFFERENT THAN REQUIRING A DRIVERS LICENSE
"I didn't become a citizen of this country to have my first amendment rights and my other rights. [taken away]…that I have to worry about having to lie about something like having a vaccine, I think that's an invasion of privacy. I don't think that's fair," he added.
Marsden also told Carlson that there needs to be a time when people say "enough" to facilitate change.
To watch Marsden's full interview with Carlson, stream the latest episode of "Tucker Carlson Today" on Fox Nation.
CLICK HERE TO GET FOX NATION

Fox Gt
Not all news on the site expresses the point of view of the site, but we transmit this news automatically and translate it through programmatic technology on the site and not from a human editor.