Mallaury Nataf, ex-homeless person deprived of her children for 12 years: her daughter Angéline, "angry", no longer wants to see her
Liane Lazaar is a web editor attached to the TV division of Purepeople.com. She knows as much about the journey of Jean-Pierre Pernaut on TF1 as the latest twists and turns of reality TV candidates and has a pronounced taste for stories of the heart.
In a long interview with "Closer", Mallaury Nataf gave very good news. She finally got off the street and found accommodation in Paris. Better yet, she reconnected with one of her children, of whom she had lost custody twelve years ago. But as for his daughter Angéline, it's always very complicated…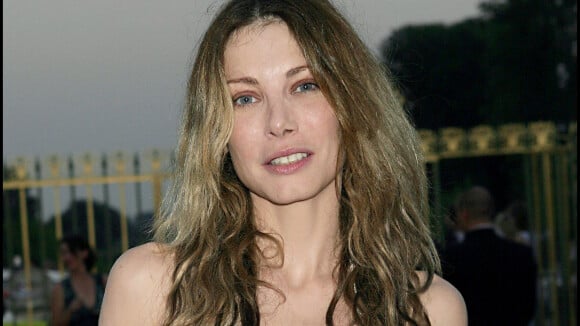 Mallaury Nataf, ex-homeless person deprived of her children for 12 years: her daughter Angéline, "angry", no longer wants to see her
His situation has long worried but everything is much better for Mallaury Nataf. After ten years on the streets, marked by an encouraging break in 2019 when she regained her role in the series The Mysteries of Love for eight months, the actress now has accommodation in Paris.
A real renewal for Mallaury Nataf who can say thank you to the "representatives" who found her following the broadcast of videos of her in 2022 appearing in an incoherent state and uttering insults on the fly in the street. The actress was then interned for four months in the psychiatric hospital of Sainte-Anne before benefiting from aftercare for five months. Well surrounded, Mallaury Nataf was then able to put her life back in order."The social worker at Sainte-Anne did everything so that I could have my papers as well as financial aid: an adult-disabled allowance that we give after a stay in a psychiatric hospital, APL, assistance from the town hall of Paris. All this allows me to live and pay my rent", she explains to Closer.
Mallaury Nataf, "a classic mother" with her eldest son
Mallaury Nataf is also followed by three psychologists, who advised her to "reconnect with your children", Rafael, Angeline and Shiloh, whom she had not seen for many years. For our colleagues, she was happy to announce that those days were over, at least with Rafael. "My two oldest children were taken from me by court order twelve years ago. So I called my son Rafael, 25 years old. He is now 1m85! We understood each other straight away and I see him every day now. I even make him food… like a classic mother. He is very happy to spend time with his mother… It balances him out a lot, after this lack", she confides, specifying that he was today a delivery driver of meals prepared at home and was saving to resume his studies at university.
As for his daughter Angéline, she is 22 years old and studies in a business school in Lyon. But the latter is not ready to reconnect with her mother. "She says she's mad at me and doesn't want to see mereports Mallaury Nataf, who however does not lose hope. The repair work will be done one day or another, I am confident."The actress, however, has not given any news about her last child, Shiloh.
Gn Fr Enter
Not all news on the site expresses the point of view of the site, but we transmit this news automatically and translate it through programmatic technology on the site and not from a human editor.