Have you decided that CRO is a good investment? You can get CRO on Crypto.com today!
Centralized exchanges have demonstrated their pivotal role in the growth of cryptocurrency and decentralized finance. Exchanges are intermediaries where different cryptos can be acquired in exchange for fiat currencies like the US dollar. Other ways to buy cryptos are also available; however, exchanges make it simple and easily accessible to almost any consumer.
Many centralized exchanges have a variety of advantages and disadvantages. This article will explain why Crypto.com is a top exchange and why this positions Cronos (CRYPTO:CRO) as a potential investment opportunity.
What is Cronos (CRO)?
Cronos is the coin of Crypto.com and originated from its blockchain network called Cronos Chain.
Cronos is based on the Cosmos infrastructure (CRYPTO: ATOM), which offers excellent compatibility between different public blockchains, often called interoperability. It can be linked with other blockchain networks as it is built on the Cosmos ecosystem. Many developers want interoperability and Cronos has managed to attract many projects.
The Cronos network is compatible with the extremely versatile Ethereum Virtual Machine (EVM) and uses a proof-of-authority consensus mechanism.
Cronos.org states that Proof of Authority is a "more streamlined and scalable consensus process" that maintains protection by using a multitude of validators run by a wide range of parties.
There are five clear currency distributions for the network, according to Coinmarketcap:
30% — Secondary distribution and launch incentives released daily in batches over five years starting November 14, 2018
20% — Capital reserve, frozen until November 7, 2022
20% — Long-term network incentives, frozen until November 7, 2022
20% – Ecosystem grants, frozen until launch of Crypto.com Chain Mainnet
10% — Community development
This distro begs the question: is it sustainable?
Debit card rewards have been significantly removed.
Adjustments to Crypto.com's CRO Credit Incentive Plan will take effect June 1, 2022.
Rewards will be reduced, there will be a monthly cashback limit, and CRO staking payments will be phased out. Staking payouts were recently reduced under the company's Crypto Earn program.
The CRO coterie expressed frustration over the changes, with several social media users indicating they wanted to leave. Most agree that tweaks are essential to ensure long-term durability, but these significant changes lead many to believe that their rewards may be further reduced.
Cronos (CRO) Price History
The market capitalization of CRO is around $5 billion and is currently in the top 20 of all cryptocurrencies.
CRO has a total supply of 30 billion coins (after burning 70 billion in 2021) that were produced when the network went live, making it an unmineable coin.
Cryptocurrencies haven't gotten off to a great start in 2022, and Cronos is no different when it comes to its price action.
Cronos reached its all-time high on November 22, 2021, just below $1 at 96 cents. It is now around 20 cents. Although this represents a drop of almost 80% from its all-time high, most similar assets are in the same boat. Conviction in DeFi is fundamental to conviction in Crypto.com's CRO.
Cronos Competition (CRO)
CRO is a leading central exchange coin and is most comparable to Binance's BNB coin and FTX's FTT coin. BNB's market capitalization is currently $50 billion and has fallen 56% from its all-time high. FTT's market capitalization is $4 billion and has fallen 65% from its all-time high.
CRO has a market capitalization of $5 billion and has fallen just over 80% from its all-time high. The glaring discrepancy in the price drop stems from the alarming news of diminishing rewards. It could also mean that CRO is at a deep discount to coins from other major exchanges.
The prediction of its success is best indicated by the success of its most similar assets. BNB has proven to be quite efficient and middlemen which are centralized exchanges seem here to stay. Deciphering which exchange can be most successful and invest smartly should play a huge role in choosing an affiliate token.

How to buy Cronos (CRO)
Cronos should most definitely be purchased through the Crypto.com exchange. It offers in-app staking functionality and basically all the utilities provided by CRO holding. If you are planning to buy CRO, the prepaid debit card associated with it is one of the best advantages.
The company has a tiered card system, with the free Midnight Blue card up to the Obsidian card, which requires wagering $400,000 in CRO for 180 days. The other levels are much more affordable.
Obviously, the greater the incentives, the more expensive the card. Among the incentives offered to Obsidian's creditors are 5% cash back on card purchases, refunds on premium services from Spotify, Amazon Prime and Netflix, and the highest return on investment.
Best Hardware Wallet for Cronos (CRO)
Although CRO must be purchased and stored in Crypto.com's hot custodial wallet, if you have excess CRO that does not contribute to the highest debit card, it must be staked and stored in a cold wallet. .
Cold wallets provide offline security that is unachievable on the internet. The native cryptography of a cryptocurrency makes them naturally secure and immutable; however, intermediaries can be cause for concern. Although extraordinarily safe and insured by the Federal Deposit Insurance Corp. (FDIC) up to $250,000, it's always a good idea to have physical storage.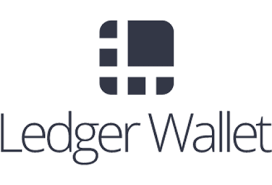 Best Hardware Wallet: Ledger
The Ledger cold wallet is the most widespread and recognized on the market. The device is a hardware wallet that can be used both online and offline. Ledger interacts via Bluetooth and USB, whether you're using a PC or your mobile phone. With the Ledger app, you can also securely protect and manage your assets.
Bonus section: Don't miss Crypto.com's next promotional campaign for new users. Due to the negative price development and unfavorable debit card decisions, the product team at Crypto.com will likely be looking to have an attractive new concept soon.
Cryptocurrency Market Outlook
The market is stagnating in a semi-capitulated place but has the potential to drop further. Amid geopolitical uncertainties and growing inflationary concerns, there seems to be more room for a sell-off. Watch out for a technical recession where two consecutive quarters of negative real gross domestic product are reported.
Generally speaking, a market cycle bottom occurs when a massive company or institution encounters devastating and/or crippling financial problems, such as winding up in a hyper-leveraged position. Until that happens, which it likely will, there doesn't seem to be any sign of a bottom that would lead to growth.
CRO and other more centralized cryptos seem to have their own price action, even though they trend strongly with market averages.
Is Cronos (CRO) a good investment?
Crypto.com is a great exchange, and if you're a fan of the exchange itself, the recent price action puts CRO at a cheap price. Averaging dollar costs over periods like these is a great strategy to use rather than timing the bottom. The prepaid debit card is also a highly developed product of Crypto.com. If you are confident that the Crypto.com team is innovating and continuing to grow beyond its current set of excellent products, a CRO wallet allocation with the associated debit card seems like a solid investment.

cnbctv18-forexlive-benzinga -Sp
Not all news on the site expresses the point of view of the site, but we transmit this news automatically and translate it through programmatic technology on the site and not from a human editor.