To stay up to date on African news, subscribe to the "Monde Afrique" newsletter from this link. Every Saturday at 6 am, find a week of current events and debates treated by the editorial staff of "Monde Afrique".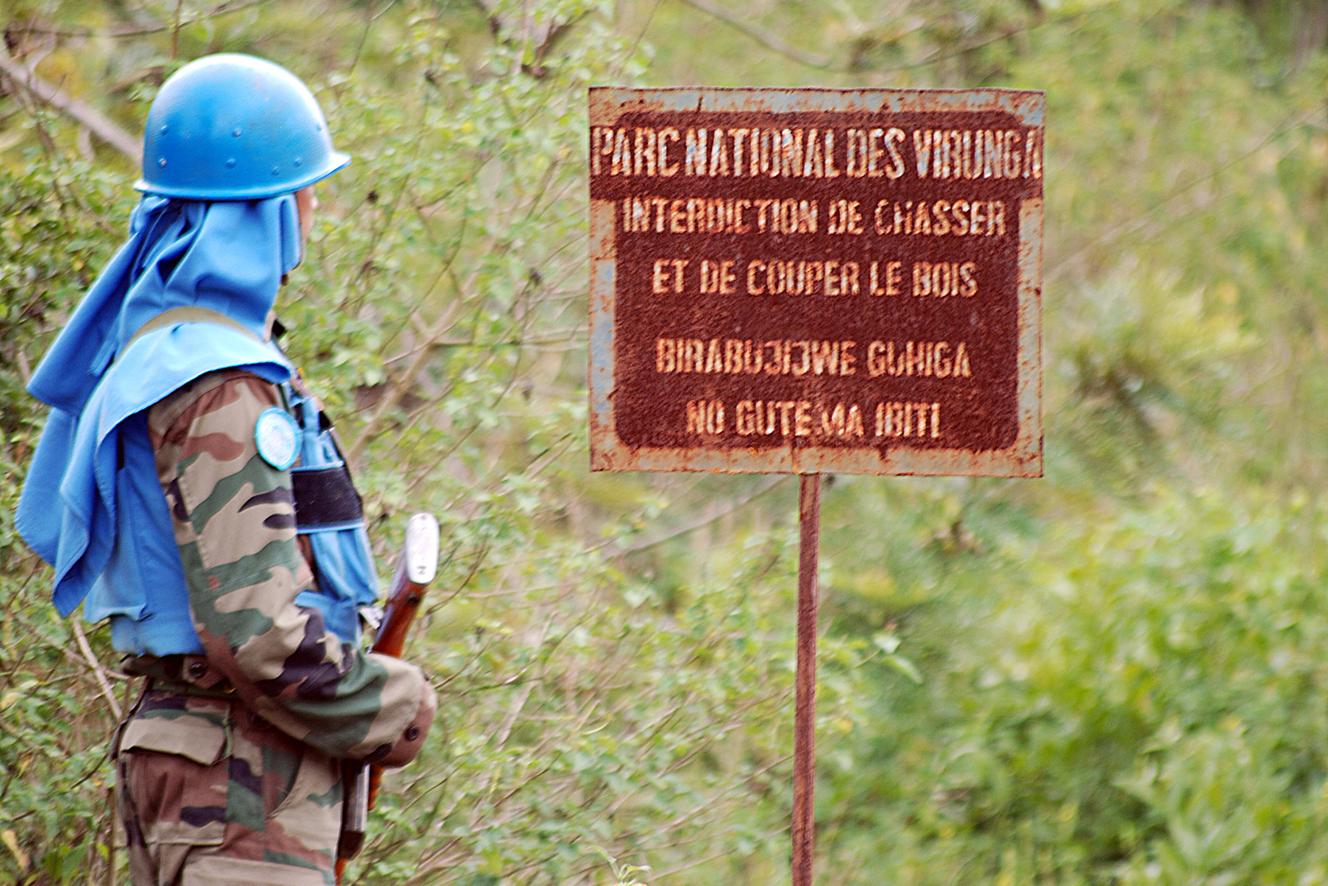 Poaching, illegal fishing and illegal logging in and around Virunga National Park, in the eastern Democratic Republic of Congo (DRC), generate hundreds of thousands of dollars each month for armed groups in the region, deplore NGOs in a letter made public Tuesday, September 7.
"The majority of armed groups active in North Kivu have set up their rear bases in and around the park", affirm in a letter to the military governor of the province, of which AFP has obtained a copy, about forty environmental and human rights associations in eastern DRC.
Read also
In the DRC, 21 eco-guards of the Virunga park killed in 2020
According to these associations, these armed groups there "Illegally exploit various natural resources for self-financing". These include "Poaching, with the illicit trafficking of specimens and trophies such as ivory, charring [fabrication de charbon de bois] and illegal fishing in particular on Lake Edward ", detail these local organizations. Fishing on this lake alone provides them with at least $ 100,000 a month in illegal taxes levied on the canoe activity.
Regarding carbonization, "On average 40 trucks each loaded with 150 bags of wild charcoal enter the city of Goma every day". At a price of 10 dollars a bag, the sums collected reach some 1.7 million dollars per month, still assert the associations.
"Motley mafia network"
Without counting, they add, "Kidnappings and other crimes that generate colossal funds", this money is used to supply weapons, but also to "To corrupt certain civil and military authorities".
In their letter, the associations ask the governor "The dismantling of this heterogeneous mafia network". They recommend in particular "To prohibit any commercial activity or illicit traffic involving the military, park wardens or members of their families" and "To stop all intermediaries".
Read also
In the DRC, the Virunga natural park put to the test of violence
The Congolese Institute for the Conservation of Nature (ICCN) reacted positively to this cry of alarm from civil society which, he said in a statement, "Pinpoints a real problem: illegal trafficking in natural resources directly feeds armed groups". "The orders of magnitude of the business that fuels violence are enormous", confirms ICCN, ensuring "Collaborate closely" with the army, "Including on some of the recommended measures".
Located on the border with Rwanda and Uganda, Virunga Park is a sanctuary for very rare mountain gorillas. It has also become a den of rebels and militias who regularly confront the eco-guards.
Not all news on the site expresses the point of view of the site, but we transmit this news automatically and translate it through programmatic technology on the site and not from a human editor.