"I saw my father murder my mother. I only realized it years later'
I was born in a small town outside of Pittsburgh, PA. My dad started an ice cream business when I was two, so my family and I moved to North Carolina. Growing up, I spent a lot of time at my dad's ice cream shop. I was also very close to my mother; I had a regular education.
A tragedy that changed everything
When I was five, my parents told my siblings that they were going to divorce. As I was very young, I did not know what the consequences would be.
The idea of ​​divorce didn't make sense to me either, because it seemed like my parents had a normal marriage. I had never seen or heard of violence between them. But on November 4, 1990, after a series of shocking events, my life changed.
That night, I remember being woken up by loud noises. Something had happened with my mother and my father had told my siblings and I to wait for an ambulance outside our house. My father then rushed us to our neighbor, but I had the feeling that something bad had happened to my mother.
The next day, I was told that my mother had passed away. I had no real idea of ​​death, so I figured my mom would come back. It wasn't until shortly after, when I was told my mom was in heaven, that I realized she was gone for good.
It was an overwhelming experience for me as a little boy. I didn't yet understand the effect my mother's death would have on me. At the time, my father told me that my mother had slipped in the bathtub, and I believed him.
Start a new life
Two months after my mom died, my dad decided to move back to Pittsburgh because his family network and support system lived there. So my dad, my siblings and I went back to my dad's parents. I didn't know it at the time, but my dad immediately started dating again. He also went back to working in the dental field, which he was doing before we owned an ice cream shop.
A few months later, he introduced my siblings and me to a woman named Maryann. She looked amazingly like my mother, so much so that I thought my real mother was standing in front of me the first time we introduced each other.
My father's relationship with her progressed very quickly and soon after my family started attending social gatherings with Maryann. In the spring of 1992, my father proposed to her. Maryann and my father wanted me and my siblings to be part of the wedding, it was very important at both. They had also started building a house, because they wanted us to feel like family.
During this time, I felt like I was reunited with my family. A few months before the wedding, the construction of our new house was finished and we all moved in together. I became very good friends with the neighbors next door; they had a child my age. I felt like my life was getting back to normal.
My dad and Maryann got married in the summer of 1993. Shortly after the wedding, I called her "mom" for the first time. It meant a lot to her because she had taken her time getting to know me.
When I was nine years old, my father asked my siblings and me what we thought about adopting Maryann. Because she was already like a mother to me, it didn't change much, so she adopted us in 1994.
But everything changed once again in November of that year.
The death of my mother-in-law
That day when I came home from school, a relative took us out to eat with my siblings, which seemed unusual as no one had given us advance notice. After dinner, we were met by our grandmother at our home, who then took us to her home.
When we got to my grandparents that night, my dad was there with his own dad. There was a strange man in a suit who introduced himself to me as a lawyer. My dad then explained to my siblings and me that Maryann had died the night before while in our family hot tub.
I was in a state of shock that persisted throughout that evening. I got up late at night and saw a picture of my dad on the news. The journalist had explained that the police were questioning my father about Maryann's death and about my mother's death. I didn't know how to feel.
The next few days were foggy because of Maryann's funeral. I felt like I was being watched closely and others were whispering about me. It was almost like there was an elephant in the room that no one was talking to me and my siblings.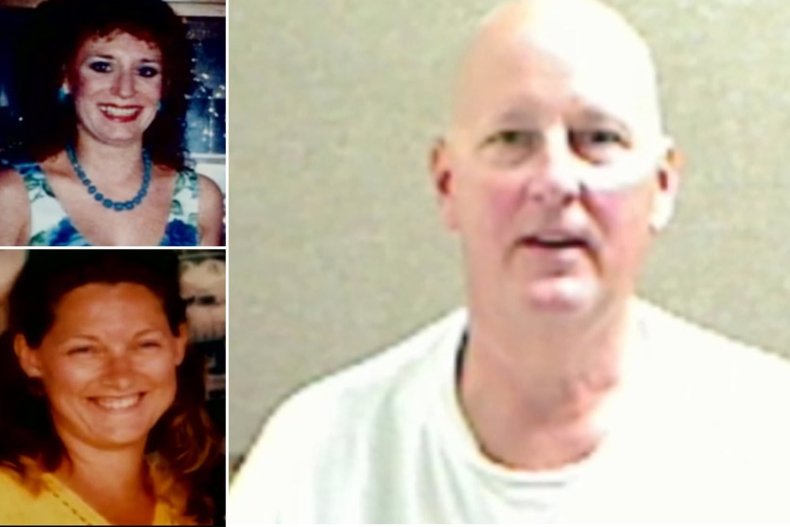 Accused of murder
My birthday was a week after Maryann's funeral on November 14. That day, I slept because my school had a parent-teacher conference. But when I woke up, my grandmother told me that my father had been arrested and accused of killing my stepmother Maryann. A few weeks later, he was then charged with killing my mother.
I grew up in a home where my family and I went to church every Sunday; Maryann sang in a church choir. I went to religious education classes, I was not allowed to say certain words, and certain TV shows were also banned from our house. My father being a murderer would have made sense to me if I had seen the daily violence in my home. It would have been much easier for me to come to terms with the fact that my father had murdered two people, if I had seen him act out of character. I remember thinking, "How can someone who won't even let me watch a TV show be the same man who killed my mother-in-law and my mother?"
After my father was arrested, my siblings and I lived with our aunt for a short time, then moved back to live with our grandparents. But we were sent to live in the protection of child services in 1996 because our grandparents mistakenly missed our court order. Because of this violation, we were removed from my grandparents' custody and placed in a foster home.
A few days later, my father's murder trial ended and he was finally convicted of both murders. I was shocked and stunned. I realized that I was watching my family being destroyed from the inside. I also realized that my siblings were the only people I had left. When we each turned 18, we were removed from the foster care system and left to live our own lives.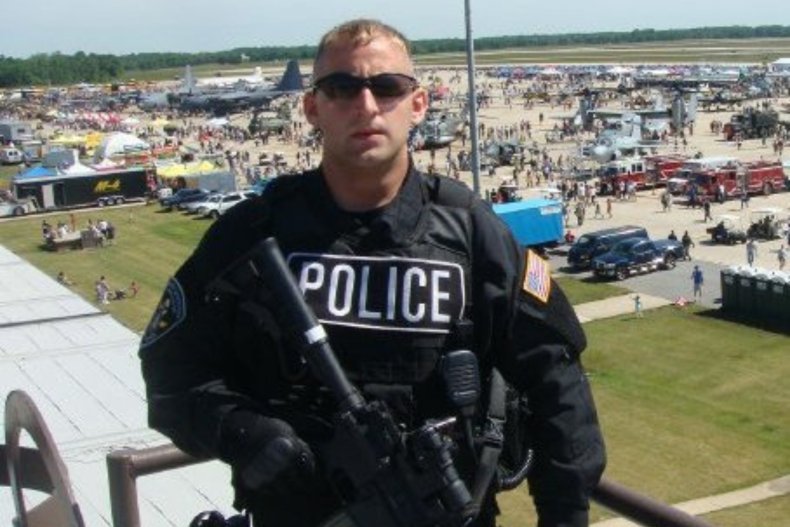 Searching for answers
In 2003, when I was 18, I decided to join the US Army and became a military police officer soon after. It was the first time I was alone, away from outside influences. I started to realize that a lot of things about my mother and Maryann's murder didn't make sense.
I always struggled to believe that my father was capable of killing someone. So, I visited him in prison for answers in 2005.
It was the first time I noticed that he was manipulating me into thinking he was innocent. I had visited him a few times before, but this was the first time I started to see him in a different light.
A year later, after serving in Iraq, I visited him again and gave him an ultimatum. I told him that if he didn't tell me the truth, I would be dead for him.
A week after that visit, he sent a letter to my siblings and me saying he was finally ready to talk about what had happened. So my siblings and I visited him in prison.
My dad explained what happened the night my mom died and Maryann died. They both died the same way. He said that in the heat of the moment with my mother, he wanted her to stop screaming and put his arm over her mouth, when she was in the tub, until she was unable to breathe .
He then said something shocking: My father explained that that night I went to the bathroom and witnessed what happened. He confirmed that I was physically present in the bathroom and that he told me to get out.
Even now, I still have no memory of seeing my father murder my mother. After realizing that I was present at the time, I decided never to see my father again.
Over the years, I have thought a lot. I decided to become a mental health advocate to help others heal from their trauma. Validating myself has become a vital step in my journey. I am dedicated to improving myself every day in all aspects of my life.
I am still healing from events that have happened; it is a continuous journey. I'm still learning new things about myself every day.
Todd Boczkowski served in the United States Air Force as a Military Police Officer in 2003. Following his childhood experiences, he is in the process of publishing a book and using his social media platforms to tell his story. You can find him on TikTok here.
All opinions expressed in this article are those of the author.
As Carine Harb, Deputy Editor of Newsweek, put it.
newsweek
Not all news on the site expresses the point of view of the site, but we transmit this news automatically and translate it through programmatic technology on the site and not from a human editor.