"I am a diabetic nurse. The price of insulin is killing people"
I was diagnosed with type 1 diabetes when I was 13 years old. At the beginning of 2006, I caught a bad cold that lasted at least a month. Slowly over the year more and more symptoms began to appear.
I was losing a lot of weight, but I was still hungry and thirsty. I was a very active teenager; I played softball, danced, and was on the wrestling team, so I attributed the weight loss to all the exercise I did. But we have a strong family history of diabetes, and one day my parents noticed something was wrong.
It was two days after Christmas and I was eating a crazy amount at dinner. I had maybe five or six servings and drank nearly a gallon of water in the span of an hour, but I was still hungry and thirsty.
My dad pulled me aside and checked my blood sugar with my older brother's blood glucose meter. Any blood glucose level over 600 did not register on that specific meter, and mine just read: "High". We went to the ER and it turned out my blood sugar was over 700 which is extremely dangerous.
I was rushed to hospital and diagnosed with diabetes. I spent two or three days there and was absolutely terrified. I was afraid of needles and it took me a while to feel comfortable giving myself insulin injections.
At first I refused, but a nurse looked me in the eye and said, "If you don't learn how to do this, you're going to die.
Learning to live with diabetes
Coming back to school after winter break was strange. Luckily I wasn't the only diabetic – there were three of us in total so there was some support for checking blood sugar and taking insulin at lunchtime in the nurse's office.
But there was a lot of fear of my classmates. One day, during a health lesson, a child pushed his chair away from me and said, "I'm not going to sit next to you. I don't want to catch your diabetes.
At the time, I was very private and wanted to keep my diagnosis to myself, but my teacher took it upon herself to stop what we were learning to educate the class about my illness.
Other times teachers accused me of pretending to be sick to go to the infirmary or tried to take away my insulin pumps because they thought they were cell phones. It was a big adjustment for everyone.
At the time, I was on my parents' health plan, but the insurance only covered the cost of insulin up to a point. I don't know what my insulin would have cost them. I always used about two and a half bottles a month, so it would have been expensive.
At 18, I married my husband and got kicked off my parents' health insurance. My husband is in the military, so luckily their health care system covers the cost of my insulin if I get it from the military pharmacy. If I had to pay for it out of pocket, it would cost me $50 per bottle.
Whenever my husband renews his contracts, he always has to consider our health insurance coverage. Someone like me with a chronic illness will need this insurance every month, whether it's just for prescriptions, doctor visits, or, God forbid, a hospital stay. . My condition is always something we have to consider.
Become a nurse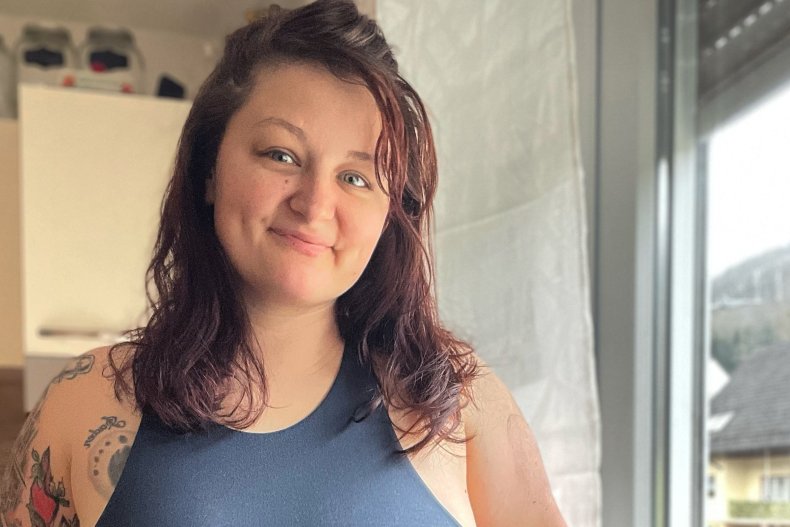 Since third grade, I wanted to work in the medical field, but after being diagnosed with diabetes and starting to navigate the healthcare system myself as a patient, I knew for sure that this was the career I wanted. I needed.
I noticed that none of my doctors or nurses were fellow diabetics and felt that the care I received would be so different if I had someone who understood what I was dealing with. So after leaving school, I decided to become a registered nurse.
Throughout my life, I've had to deal with a whole host of different experiences because of my condition, and I know diabetes can be tough. I wanted to tell people, "Hey, I've been where you are. Let's sail together."
I have been a nurse for almost a decade, working in different facilities, and I would estimate that more than half of my patients had financial problems with their medical expenses, including the price of insulin, and could not afford adequate care for their diabetes.
Working with diabetic patients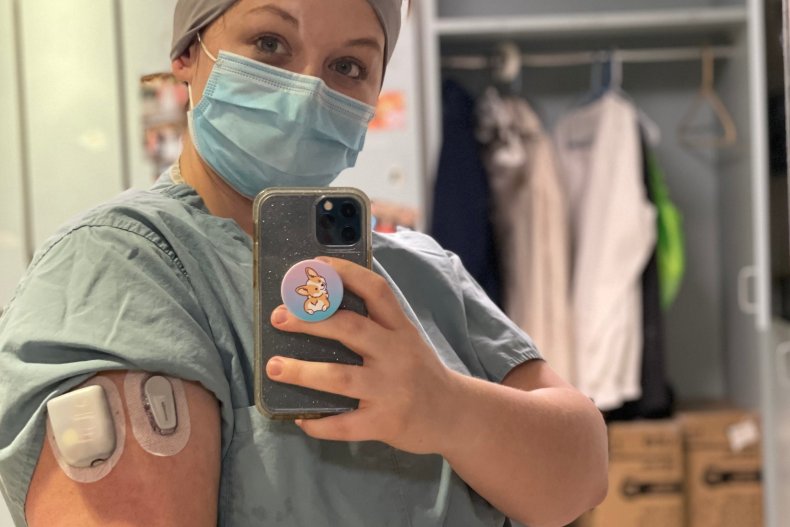 In my last job as a nurse, we had a recurring patient who had difficulty understanding the disease. She was 18 when I first saw her and although she was medically from her parents, she could not afford the extra costs of her insulin.
This led her to ration her insulin or simply skip it, trying to control her blood sugar by eating certain meals. But when a diabetic stops taking insulin for a long time, he gets sick. She often ended up in the hospital, suffering from numerous infections and kidney problems.
When I started to become a nurse, I worked in a nursing home which also took in patients recovering from hospitalization. A man who could not afford his insulin or other medications was regularly placed in our facility after multiple medical amputations, caused by untreated diabetes-related issues.
Nobody should have to lose a limb because they can't afford insulin.
Become a diabetes nurse
I am currently studying to become a certified diabetes education board and hope in the future to offer free classes to educate people about the disease as diabetes is expensive.
This month, it was announced that two major pharmaceutical companies were lowering the price of some of their insulin products. Do I think this will help? Yes. Do I think this is the answer? No.
A 2020 study found that the average price of a vial of insulin in the United States was over $98 in 2018. So is $35 better than that? Yes. However, in my view, this is a decision that should have been made by Congress, not the drug companies.
The insulin patent was sold for $1. The discoverers of the drug wanted it to be affordable because they knew it would save lives. But here we are, 100 years later, and this liquid is so expensive that some people are dying from it.
As diabetics, we need insulin to survive, and I don't believe there's any reason for anyone to suffer adverse effects from their disease because they can't afford the financial cost .
Trisha Guess is a registered nurse and mother of six who lives in Germany with her husband. You can visit her website here or follow her on TikTok @the_diabetic_nurse.
All opinions expressed in this article are those of the author.
As told to Newsweek's My Turn associate editor, Monica Greep.
Do you have a unique experience or a personal story to share? Email the My Turn team at myturn@newsweek.com.
newsweek
Not all news on the site expresses the point of view of the site, but we transmit this news automatically and translate it through programmatic technology on the site and not from a human editor.