Hurricane Otis survivors in Acapulco search for missing, assess damage
From hoping for news of loved ones to digging up homes covered in knee-deep mud to searching for food and supplies, residents of Acapulco, Mexico are grappling with the devastating consequences of the most powerful hurricane to hit the city in decades.
"Acapulco is destroyed," resident David Campos told Noticias Telemundo in Spanish.
As of Friday, more than half the city still had no power or water and residents remained stranded in remote areas with little or no communication. And as people begin to run out of some of the most basic resources, many have emptied hurricane-ravaged stores to stock up on food and supplies.
Hurricane Otis made landfall in Acapulco as a Category 5 storm early Wednesday, killing at least 27 people and leaving a long path of destruction.
The death toll remained unchanged since Thursday, Mexican Defense Secretary Luis Cresencio Sandoval said at a news conference Friday.
At the same time, local media reported that bodies had not been found in the city and that hundreds of people continued to search for loved ones who had not been heard from since the storm.
On Thursday, Arturo Villalobos was desperately trying to contact his wife and four children under the age of 12. "I'm in another state, I can't do anything," he told Noticias Telemundo. "I just want to know how they're doing."
Villalobos said he was worried because the family was in a part of Acapulco where a canal had overflowed. The night of the hurricane, he was able to stay in touch with his family, but since then, he has not been able to contact them and it has been two days.
A resident identified only by his first name, Ricardo, told Noticias Telemundo that he was looking for a relative, but "we don't even have a cell phone or a photo to show," he said. "We lost everything."
Heavy rain and strong winds from the storm caused flooding and countless landslides, destroying hundreds of homes in some of the poorest communities in the popular resort town, which saw around 80% of its hotels damaged.
"Even though the death of someone is unfortunate, there weren't many," Mexican President Andrés Manuel López Obrador said at Friday's news conference.
The number of missing people has also not changed. It's still four o'clock, according to Sandoval.
"But we have to wait until we have all the information about the missing people, those whose deaths have been confirmed," to be able to release their names to the public, López Obrador said.
Cell phone signals are slowly returning since Otis completely cut off communication in the area. Hurricane survivors began contacting friends and relatives living in other parts of Mexico and the United States using online messaging platforms like WhatsApp and Messenger.
Hurricane survivors in Acapulco are using online messaging platforms to share photos of flooded neighborhoods as well as tips for finding cell phone signal points.
Others posted messages asking for information about missing loved ones and sharing lists of names of survivors sheltering in shelters. One note read: "Lupita, we are fine. I'll call you when we get the signal.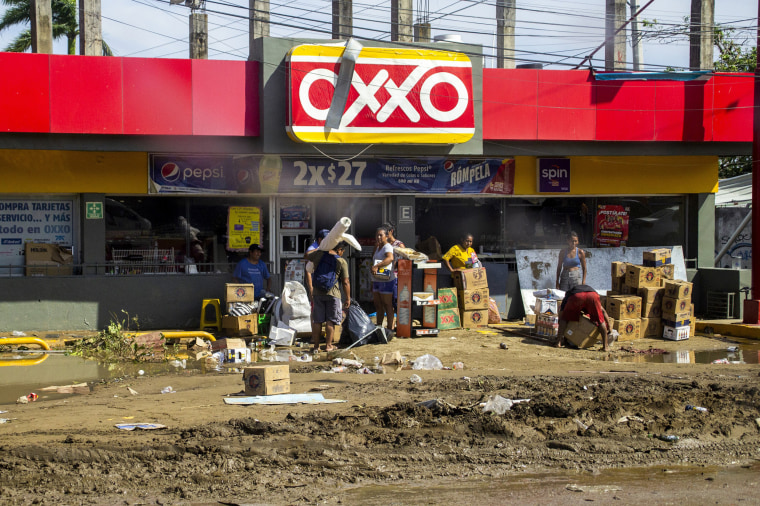 "They are alone there"
Paula Romanos, a Texas resident, finally heard from her elderly parents in Acapulco Thursday morning. She received a WhatsApp message with few details about their well-being.
"They said they were injured. I don't know to what extent. The only thing they said was that they were injured, that their apartment was totally destroyed" and that they were missing a good signal, Romanos told Noticias Telemundo. "My father has Parkinson's disease. So he needs help. And of course, at the moment there is no help, there is no one, they are alone there."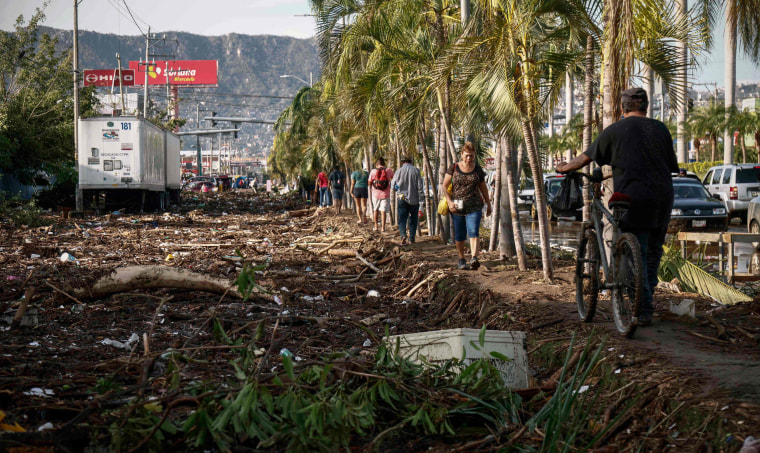 Acapulco's main federal highway was reopened to small vehicles, not heavy trucks, Sandoval said. The road has been inaccessible for several days after a massive landslide blocked it.
Although parts of the Acapulco airport were damaged, the runway is in good enough condition to accommodate planes that will help speed up the process of evacuating hurricane survivors to Mexico City, as well as transporting the Aid and supplies needed to and from Acapulco, Sandoval said. .
López Obrador said 1,000 officials would begin a house-by-house census on Friday to determine the needs of each family.
Some 10,000 'parcels' of household appliances such as refrigerators, stoves and mattresses had already been collected by the government and were ready to be distributed to families in need.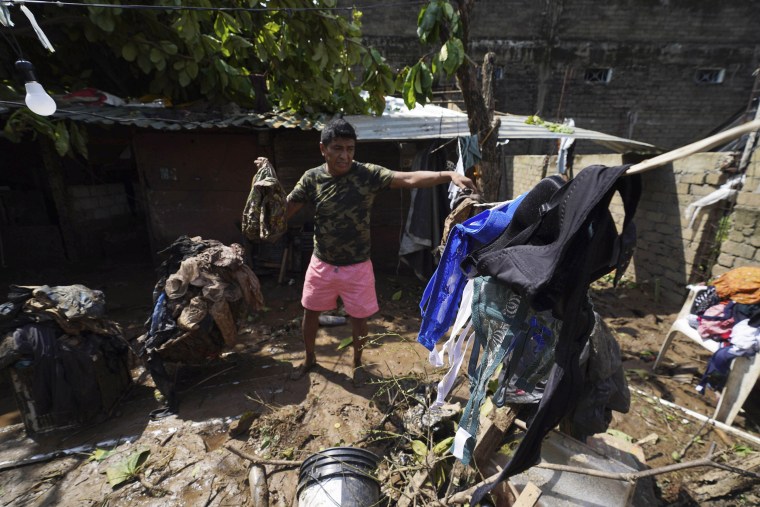 Planes carrying medical personnel will also land at Acapulco's commercial airport. The city's military air base will also receive material aid flights.
Hundreds of buses will also continue to evacuate stranded residents and tourists.
The grim outlook has led some residents to estimate that it would take a year for Acapulco to recover. But Antonio Esparza was one of the few optimistic residents who believed "this is going to make Acapulco better."
"This will force the government to pay attention to it," he said.
nbcnews
Not all news on the site expresses the point of view of the site, but we transmit this news automatically and translate it through programmatic technology on the site and not from a human editor.