How to Master Your Personal Finances in the New Year | Borrowing & debt
AAre your finances feeling (even more) fragile because of Christmas spending? It has been a very difficult year financially for millions of people, and with a recession looming, mortgage and rent costs rising and the energy price guarantee becoming less generous from April 2023, this should be even more difficult.
If you are in serious financial difficulty, seek free advice from an organization such as StepChange or National Debtline as soon as possible.
However, if your situation is not so precarious, there are things you can do to improve your finances. This is a good time to take stock and see where you can take action.
Reduce your credit card fees
Many people's plastic will have taken a pounding over the past few weeks, and some will have racked up a sizable credit card bill.
However, many people with store and credit card debt could save hundreds of pounds, or even thousands, by transferring those balances to another provider with a better rate. In some cases, you could pay no interest on your debts until 2025.
Balance transfers can be a great way to save money on existing debts. Your goal should be to have paid off everything you owe by the end of the promotional period.
The weeks immediately following Christmas are usually the most popular for changing card balances. Official industry data shows that in January 2022 consumers made 682,000 transfers, with nearly £1.4 billion transferred in the space of 31 days. The average amount transferred was just over £2,000.
Some credit cards offer interest-free offers lasting more than two years. The main advantage of a 0% balance transfer agreement is that your entire monthly repayment goes towards settling the outstanding balance, and therefore the debt can be cleared much faster – but you have to be disciplined. Also be aware that there will often be a fee to pay, which is usually a small percentage of the amount of debt transferred.
NatWest offers 0% interest on balance transfers for 33 months where the fee is 2.9%. With this offer, you must earn at least £10,000 per year. Meanwhile, M&S Bank offers 0% interest for 28 months (2.99% charge), while at Sainsbury's Bank it is 0% for up to 30 months with 2.89% charge or 4 %.
Some providers have helpful calculators on their sites that will quickly show you how much you could save. For example, M&S Bank says someone transferring £2,000 from a card with a 23.9% APR rate and paying back £80 each month could save £622 by switching to their plastic.
Get a better overdraft offer
Authorized overdrafts are designed for short-term borrowing, but costs can vary widely.
Many banks have overdraft calculators on their websites, so log on and compare what your bank charges against what you would be charged if you took your charges elsewhere.
For example, borrowing £500 via 30-day authorized overdraft would cost a standard Barclays account holder £12.45, while for a standard NatWest customer it would cost £13.87. At Nationwide you would pay £13.99, at Lloyds it is £13.86 and at HSBC it would be £13.29. At the Monzo app-based bank, the cost would be £7.20, £10.58 or £13.72, depending on which of its three interest rates you pay.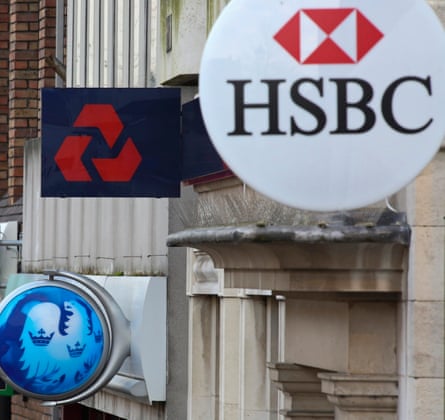 But can you switch current accounts if you are overdrawn? The answer is yes, says the current account switching service. However, you will need to agree any overdraft you need with your new bank. Alternatively, they may be able to provide facilities to help you pay off your existing overdraft.
Think about consolidating your debts
If you're juggling various costly debts such as store card and credit card loans, you may be able to save money by consolidating them into one cheaper personal loan, where monthly repayments remain unchanged and the debt is guaranteed to be gone by the end of the term. This isn't an answer for everyone, but it will work for some people.
There are now the most advantageous personal loan offers at less than 5%. For example, HSBC, First Direct, M&S Bank and AA all offer rates starting at 4.9% APR. However, very often only applicants with a decent credit record get these high rates.
The structure of a loan, with fixed monthly payments, will appeal to some. But before you take the plunge, think about whether you really need a loan, and whether another product like a credit card might be a better fit for you.

theguardian Gt
Not all news on the site expresses the point of view of the site, but we transmit this news automatically and translate it through programmatic technology on the site and not from a human editor.