GREG GUTFELD: Why does nobody want to talk about the war in Ukraine?
NEWYou can now listen to Fox News articles!
So let's talk about the war. Would you rather we do trans? Alright, because that's later in the show. War is a big topic. It's so great, in fact, that no one wants to talk about it. It's like talking about 9/11 at a baby shower. Yeah, it landed – That's the proof. So we're sending billions of dollars worth of weapons to Ukraine but you wouldn't know that from the press. Because when you spend blood and treasure, someone ends up with that treasure. What if Russia bombed a shipment? I guess we can debate it after WWIII. Instead, all we get from the press are competing stories about who wins or loses and none of it makes sense. And do we care? We like to talk about the war in this country. When it's the war on drugs, the war on poverty, etc., but not the real war. It's on the other side of the world. Both sides talk funny. And those slobs on "The View" never talk about it. So I can't make big jokes.
But why is this? Well, war is like a 401K – don't check it until you've cashed in. Maybe people will care when our army runs out of bullets. But it should be pointed out that in the midst of this silence, there are two men from opposing political parties who speak out saying that the war must end. The moment you say that, of course, someone is going to call you a Putin puppet. To which you should respond, well, you're a puppet of a puppet, and you both have your hands up each other's ass. A year ago I said that unless you tone down the war at the start it becomes background noise like CNN while you wait at gate C7. Someone gets it. This is RFK Jr.
VIDEO OF ROBERT F. KENNEDY JR: My own son Connor joined the Foreign Legion and fought in Ukraine. And during the Kharkiv offensive, we were initially told that the objective was humanitarian. Lately, President Biden has said that one of our goals, at least, is regime change of Vladimir Putin. Secretary of Defense Lloyd Austin validated President Biden's statement by saying that our goal in Ukraine is to deplete and degrade the Russian military. It's completely antithetical to a humanitarian mission.
WHITE HOUSE SAYS 'NO INDICATION' OF MISUSED UKRAINIAN FUNDS AFTER MARJORIE TAYLOR GREENE CALLS FOR AUDIT
So first, I had no idea that his son had gone to fight as part of the Foreign Legion. I thought the Legion only existed in Cary Grant movies. Plus, a Kennedy fighting somewhere other than a bar just doesn't sound right. But these are some pretty damn brave fights in Ukraine, considering you might run into Randi Weingarten. She's there.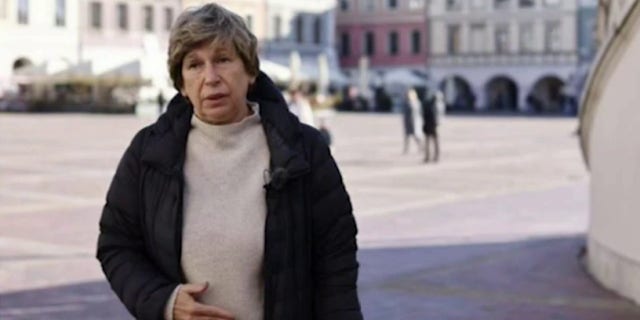 But that makes RFK the most important person to listen to. Unlike most, he has more than skin in the game, his own flesh and blood. Although he may be biased because he selfishly doesn't want his son to die unnecessarily. So is he also a puppet of Putin? Do you have the courage to tell him that? I don't know. And if I don't, do you really think someone like "Morning Joe" does? So what are the Dems going to do about RFK Jr? Creating another Russian hoax to falsely smear its principled position? You know, it's funny. These pranks, they're like the Feds at a Trump rally– they're all starting to look the same. He's a Democratic candidate for Prez. Here is a Republican.
VIVEK RAMASWAMY VIDEO: What I think we need to do is end the war in Ukraine on peaceful terms which, yes, make major concessions to Russia, including freezing the current lines of control in an armistice agreement Korean War style.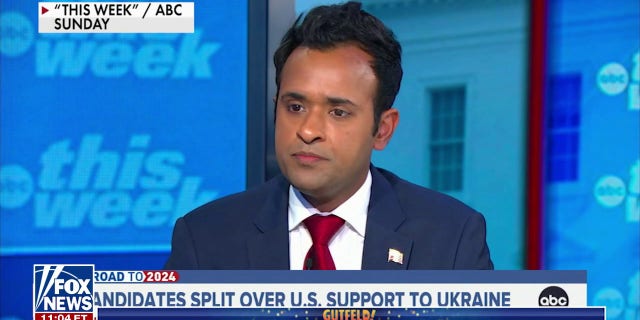 MARTHA RADDATZ OF ABC: WHAT UKRAINE REALLY DIDN'T WANT TO DO.
VIVEK RAMASWAMY: What Ukraine would not want to do, and also a permanent commitment not to allow Ukraine to enter NATO. But in exchange, Russia must give up its treaty and its joint military agreement with China. It advances US interests better and actually deters China more from going after Taiwan, which I think is a much higher priority for the US.
So he wouldn't spend a penny more on this war because all it does is push Russia towards China. Maybe he's right. All Paul, George, and Ringo did, attack John, was push him towards Yoko. So what does it mean when two opposition candidates agree? Well, maybe it's time for the rest of us to listen to this guy.
FORMER PRESIDENT DONALD TRUMP: If I'm president, I'll settle this war in one day, 24 hours because I'll meet Putin, I'll meet Zelensky. I want Europe to invest more money. Were spending $170 billion on faraway projects land and they are right next to this land. At this time, we want this to be better regulated. And I'm not talking about the money either. I'm talking about all the lives that are… the number of people killed in this war is way more than you hear.
Exactly. But this is nothing new. Trump hates war for reasons we all share. It is a waste of young life. And he thinks America should keep its F-16s, which is really crazy, isn't it? Yet CNN claims that Trump is politicizing the war. Well, duh you **** morons, he's running for president. It's politics.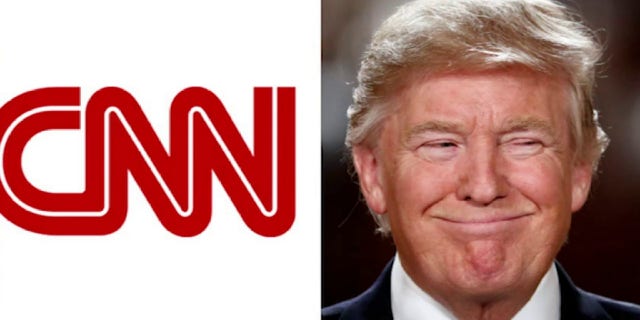 And he's always been that way except thinner and less orange. But he knows the loss of blood and treasure is meaningless if there is another way and I think there was – people in the know saw this war coming and it went away anyway produced. And why is that? Well, you can't speculate, or you'll be Putin's puppet. The fact is that two things can be true at the same time: war is a waste, but war can be necessary. The problem is, when a war breaks out and gets sponsorship, it loses the limelight. "Gutfield! is preempted for a few days, but then people just want to hear some brilliant jokes and analysis from a hot stud again. But we all pay for it. We don't see the invoice, so it continues. It's like sponsoring a starving child overseas, the one you saw in those ads decades ago. We are sponsoring a war that we will never have to see. But if you have a picture of that child you sponsor and say every six months he looks more and more sinister, you have to ask, what do they do with the money?
UKRAINE READY TO LAUNCH LONG-AWAITED COUNTER-OFFENSIVE, SAYS ZELENSKYY
But there is the other truth that when a country invades another country, you must act against the aggressor even though you know the result will be terrible or the invasions will continue. And it's not our country, it's Ukraine. And you can't tell them not to fight. Except now we're funding the fight and the bodies are piling up like a Cuomo-run nursing home. Joke. And now we may be prolonging the agony, just like the people who vote for Gavin Newsom. So now it feels less like a war and more like tearing down an old apartment building to make way for a casino with the people still in it. So, is this what these elections should look like?
For us, that's about four more years of a stupid, weak robot programmed by the left with no desire to connect our financial support to thousands of dead Ukrainians. Ten years ago, Joe Biden could locate Ukraine on a map. Now he can't find his own front door.
CLICK HERE TO GET THE FOX NEWS APP
So as long as he remains, the war continues as he sits unhappily and waits for further instructions from his masters or the visiting angel to come and powder his feet. I would be happy if a Republican beat Biden to end this war. But if a Democrat does it first, great. Because maybe it shows that common sense can cross all lines, even politics. And if you want to fight about it, join the Foreign Legion.

Fox Gt
Not all news on the site expresses the point of view of the site, but we transmit this news automatically and translate it through programmatic technology on the site and not from a human editor.