GPT-5 for ChatGPT is definitely coming
Sam Altman, the boss of OpenAI, the company behind ChatGPT, has confirmed that his company is working on GPT-5. This will be the future chatbot language model.
The evolution of ChatGPT to GPT-5 was undoubtedly an open secret. It is now a certainty: the American company OpenAI is indeed working on the next generation of its language model – which constitutes the "engine" of the chatbot, in order to explain to it how to operate when it receives a request from the Internet user.
Development of GPT-5 is underway
The confirmation arrived during an exchange between the Financial Times and Sam Altman, the founder and boss of OpenAI. An officialization always shrouded in a veil of mystery, nevertheless. Work to develop GPT-5 is indeed underway, but no timetable has been put forward. As for its faculties, here again, uncertainties remain.
The only evidence is that GPT-5 will be more sophisticated than current models. Its exact performance is currently silent, or at least hypothetical, because development is not complete. We can argue that it will always be multimodal, that is to say that it will be capable of capturing and generating information from various sources: text, images, sound, etc.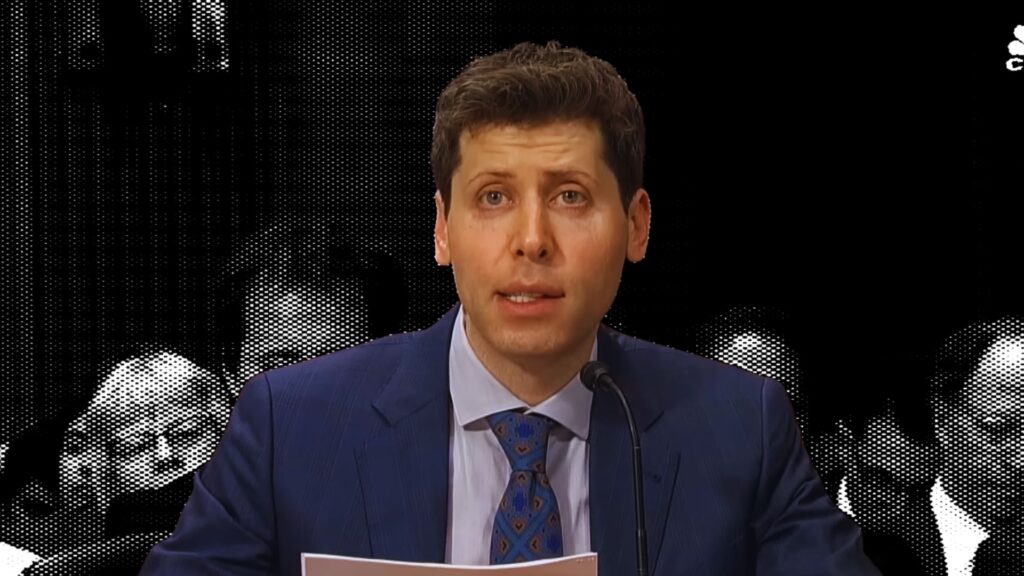 " Until we get this model in place, it's a fun guessing game for us », Said Sam Altman. " We're trying to get better, because I think it's important from a safety perspective to plan for capacity. But I can't tell you exactly what it will do that GPT-4 hasn't done. »
Beyond pure performance, one of the areas where we can hope for progress is that of reliability in the answers given. We know that chatbots are sometimes struck by hallucinations — that is, they actually say anything, even if they have been trained on vast resources. ChatGPT should not be taken at its word, as it can be wrong. It is important to remain critical.
GPT-4 is the most advanced generation of OpenAI models. It was released in mid-March 2023, a year after GPT-3.5, itself an evolution of GPT-3 launched in mid-June 2020. GPT-4 benefited from notable progress in November, with the arrival GPT-4 Turbo. Along the way, OpenAI presented various other products and services: personalized GPTs and dedicated models, in particular.
Today, access to GPT-4 requires a subscription billed at 20 euros per month (via Bing Chat, however, it is free). When GPT-5 is released, the question of the future of the price list will arise. We can imagine that GPT-5 will also pay off. The doubt concerns GPT-4: will it remain paid or will it slip into the free offer, replacing GPT-3.5, the free model?
Given the fierce competition that exists in the generative AI sector, and the billions of dollars injected by Microsoft into OpenAI, it was implausible to believe that the company would stop at GPT-4. This, despite calls for a six-month moratorium that emerged this spring. This summer, clues had appeared, despite Sam Altman's minimizations.
For further


---
If you liked this article, you will like the following: don't miss them by subscribing to Numerama on Google News.
Gn Fr tech
Not all news on the site expresses the point of view of the site, but we transmit this news automatically and translate it through programmatic technology on the site and not from a human editor.