Ex-Intel chief urges West to choke off Russian oil
Russia is feeling the pressure of sanctions and a cap of $60 a barrel of crude oil transported by sea set by the European Union and the G7.
Former Estonian foreign intelligence chief Mikk Marran said Newsweek that more sanctions and a lower cap on oil exports should be implemented to put more pressure on the Kremlin.
Recent reports indicate that the G7 is not sold on the idea of ​​lowering the price cap further.
Western nations and their G7 partners should step up their attacks on Russia's fossil fuel export revenues and limit Moscow's ability to fund its ongoing war in Ukraine, a former intelligence chief has said.
Mikk Marran, who from January 2016 to October 2022 headed the Estonian Foreign Intelligence Service, said Newsweek that more sanctions and a lower cap on Russian crude oil exports were needed to put more pressure on the Kremlin.
"We should initiate more sanctions, we should lower the oil price cap," Marran said. "We should impose more sanctions on the main banks in Russia, because there are still powerful banks that have not been sanctioned by the West, for example Gazprombank, one of the main banks in Russia."
"The West has done pretty well in helping the Ukrainian military and the Ukrainian state, but we could do more as a collective West to put more pressure on Russian finances," Marran said. Western allies, he added, were "getting there, almost there" by establishing a tougher approach in Moscow.
"Estonia and other Baltic countries and Poland, we still need to share more information. But we know that the biggest Western intelligence institutions are collecting more and more about Russia, so they are getting better and better And they are also passing this information on to their political leaders."
Putin's price pressure
The European Union-G7 joint measure set a maximum purchase price of $60 a barrel for Russian crude oil transported by sea, the introduction of which in December coincided with an EU and UK ban on imports of Russian crude oil transported by sea. This was followed by subsequent EU-G7 price caps on other refined petroleum products in February.
The crude price cap is to be reviewed in regular talks, and the G7 countries are to meet this month to discuss a further reduction in the maximum price. The Wall Street Journal reported this week that the G7 did not want to lower the cap, despite several European countries advocating a lower price.
"It's a good development that the oil price cap has been set, but $60 a barrel is actually too high," said Marran, now CEO of the Estonian Center for Forest Management. "We should push this lower because Russia has no new capacity to limit production. Russia has no capacity to stop oil production. They can't stop oil rigs because that they don't have that technology."
Marran was referring to the difficulties of restricting or even stopping oil production in wells, which can force a so-called "shutdown." Such a move could be beneficial for a grower as it reduces overall supply and drives up the price, but the long-term implications are significant.
In the summer of 2022, Putin said he would not order Russian wells shut down. "As far as the denial of our energy resources is concerned, that is unlikely for the next few years, although it is unclear what will happen in those few years," the president said. "That's why no one will pour cement down the wells."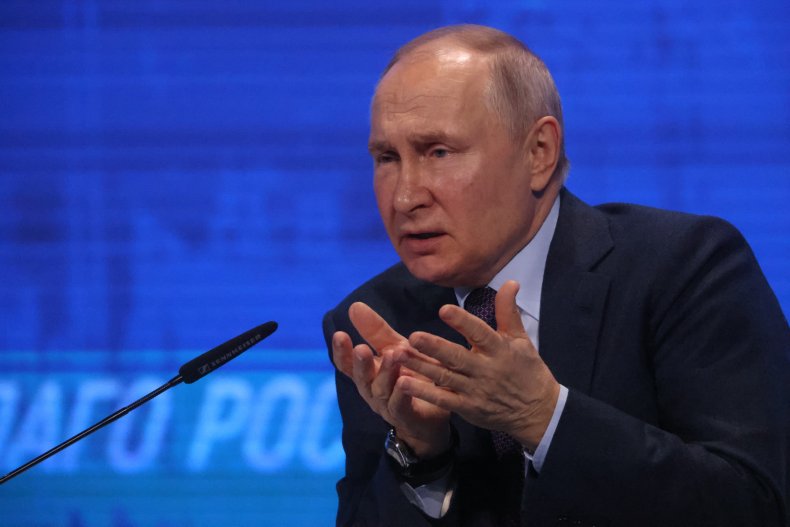 Shortly after, Julianne Geiger, a researcher for Oilprice.com, wrote that "when Russian wells are idle for a long time, it can lead to permanent shutdowns, with operational challenges proving insurmountable in some of their maturing fields. ". Geiger also noted that since the Russian Urals benchmark crude blend is made up of oil from multiple fields, its quality could be impaired and its price reduced if some Russian wells were shut down.
Craig Kennedy, a Harvard expert on the Russian oil industry, wrote in April 2022 that a large-scale cut in Russian oil production would cause "serious damage […] to Russia's upstream production capacity. This could render tens of thousands of marginal wells unprofitable and compromise complex field-level pressure management systems. »
"This risk is well appreciated by Russian tank engineers, but less obvious to Western policymakers," Kennedy wrote. "Furthermore, it could also deeply undermine political support for Putin's regime in Russia's oil-producing regions."
The Russian Economy
kyiv has been pushing for a reduction in the oil price cap, alongside some of the more Russian-skeptical countries in the EU, such as the Baltic states. Oleg Ustenko, economic adviser to President Volodymyr Zelensky, said Newsweek that reducing the cap is a top priority.
"I think we need to go further and we need to reduce this price cap to the lowest possible level," Ustenko said from Kyiv. "We have to make sure the Russians don't have cash to fund their military machine."
Ustenko suggested a price cap of $10-20 per barrel, which is lower than Zelensky's proposed cap of $30-40 per barrel. Proponents of a lower price cap noted that Russia continued to sell during the COVID-19 crisis which saw Urals crude drop to $16.6 a barrel in April 2020, arguing that this shows that Moscow can be forced much lower.
It is "absolutely correct" to say that Russia will have a hard time stopping operations at some oil drilling sites, Ustenko said. "They are not able to temporarily close some of their fields… I wouldn't say that of all of them, but of many of them."
Recent economic indicators suggest that the Russian economy, which has at times appeared more sanctions-resistant than expected, is struggling to sustain its lucrative fuel exports.
The International Energy Agency said Wednesday that Russia's estimated oil export revenue fell to $11.6 billion in February, down $2.7 billion from January, when many more oil had been exported.
Russia's budget deficit is also widening amid rising military spending and falling fossil fuel revenues, with the deficit reaching more than $34 billion in early March. The Department of Finance reported oil and gas revenues down 46.4%, or about $12 billion, in January and February compared to the same period in 2022.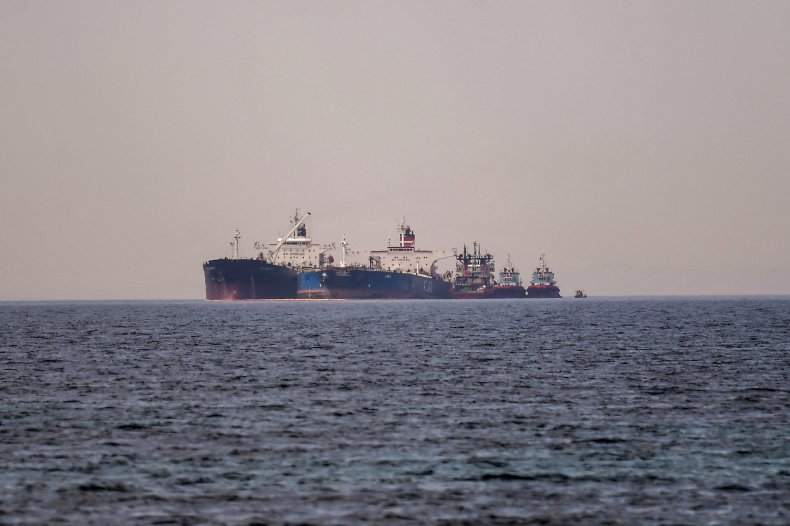 In a statement, Kremlin spokesman Dmitry Peskov said Newsweek: "The claims of the Estonian foreign intelligence services can hardly be called professional. Most of them are simply false. Such a biased position, based on erroneous claims, in many ways contributes to the total Russophobia in Estonia and in other Baltic States."
"The claim that the economy is bad is wrong," Peskov added. "The economy is stable and the unprecedented sanctions not only failed to undermine it, but also failed to cause a significant decline, which was just over 2% last year. And this year, the economy has already entered the growth trajectory. Macroeconomic stability is 100 percent."
"The banking system is also completely stable. The demand for Russian energy resources is increasing. The Russian Federation is confident in its intention not to recognize any price caps and will not sell resources to countries that recognize such price caps."
newsweek
Not all news on the site expresses the point of view of the site, but we transmit this news automatically and translate it through programmatic technology on the site and not from a human editor.