Bitter feelings between former NBA star Dwyane Wade and ex-wife Siohvaughn Funches-Wade have flared up again, with their transgender daughter caught in the middle of the fury.
Dwyane and his current wife, actress Gabrielle Union, have been supportive of Zaya, 15, since she came out as transgender at age 12, but there have been tensions with Funches-Wade ever since Zaya said that wanted to legally change her name and gender. .
His mother has filed a lawsuit to stop this from happening, and Dwyane has hit out at his ex on Instagram as battle lines are drawn again between the feuding exes.
It has not always been so. The two were teenage sweethearts, but since their relationship fell apart they have often been seen going to war with each other in public.
Here's how we arrived at the latest fight between the pair.
Young love in high school
Dwyane and Siohvaughn met while attending Harold L. Richards High School in Oak Lawn, their Illinois hometown.
Dwyane had a troubled home life and eventually went to live with his father while cutting his mother out of his life for several years.
The teenage basketball star eventually left home and moved in with Siohvaughn and his family. At that time, their relationship became more permanent.
Marriage and family
While still in college and playing basketball at Marquette University in Wisconsin, Dwyane and Siohvaughn married in 2002, after welcoming their first son, Zaire.
The following year, Dwyane became a professional basketball player after the 2003 draft, in which he was the Miami Heat's fifth overall pick.
As Dwyane traveled across the country playing with the Heat, Siohvaughn's primary focus was their family, especially after welcoming a second son.
The couple were often seen at red carpet events, but the pressure of playing for the NBA and the fame that Dwyane gave led to the end of their marriage.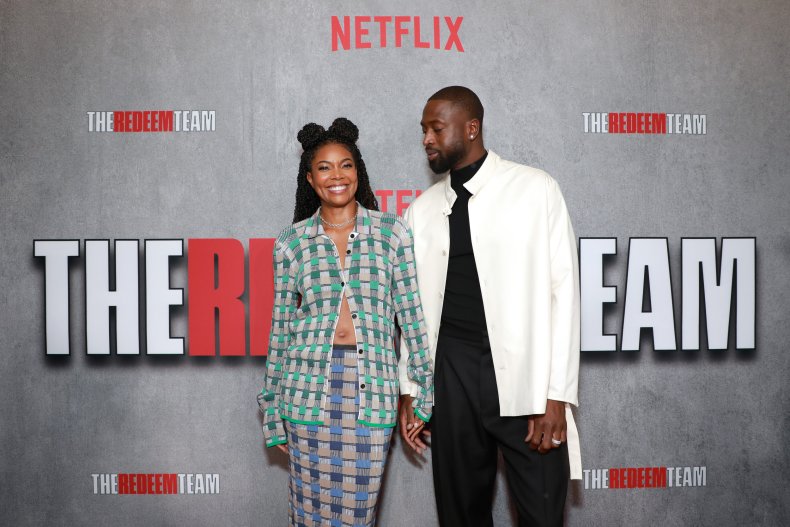 Divorce and allegations
With the marriage becoming irreparable and divorce a certainty in 2007, the relationship between the two deteriorated. Siohvaughn made allegations that Dwyane was a serial cheater and verbally and physically abusive.
She also alleged that the NBA star left her with no money and the family was left destitute.
Dwyane fired back, saying Siohvaughn had become mentally unstable and had run out of money.
Homelessness and police custody
The divorce became hugely contentious, with Dwyane suing Siohvaughn for defamation and his ex-wife undergoing a mental health evaluation.
She has publicly stated that she is living on the streets, and in 2011 Dwyane was granted sole physical and legal custody of their children.
Between Gabrielle Union
There were more tensions in the divorce battle when Dwyane began dating actress Gabrielle Union shortly after his split from Siohvaughn.
A divorce settlement was finally reached in 2013, with Dwyane's lawyer stating at the time, "Dwyane Wade has over the years maintained financial support for his ex-wife by providing her with an income of over $25,000. per month ; timely paid for his house the mortgage, maintenance and security of the house; four cars; insurance; the taxes ; and all his attorney fees throughout this process."
Siohvaughn received a $5 million settlement, along with their marital home in Chicago and four cars.
After the bitterness of the divorce, they both signed a "non-disparagement" agreement, which meant they could no longer degrade themselves in public.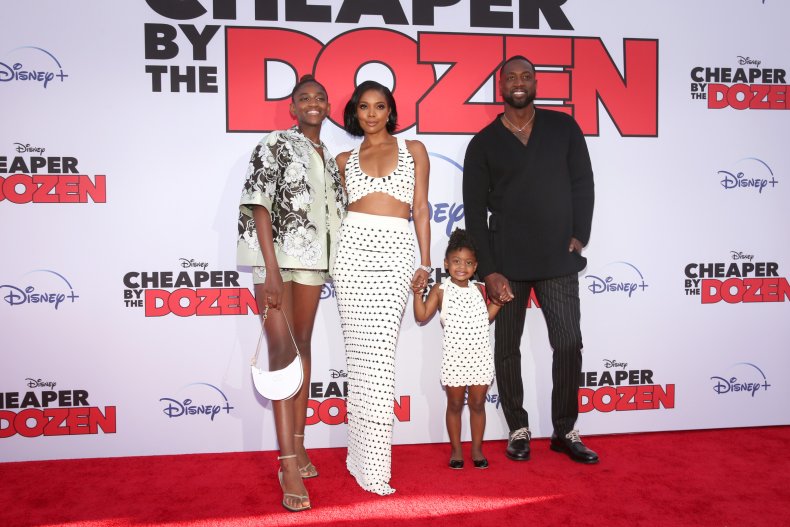 Daughter's transgender dating
In 2016, Dwyane said on The Ellen DeGeneres Show that her 12-year-old daughter Zaya had come out as transgender, informing her and Union.
He told DeGeneres, "I and my wife, Gabrielle Union, are the proud parents of a child from the LGBTQ+ community.
"And we are also proud allies," he continued. "We take our role and responsibility as parents very seriously. So when our child comes home with a question, when a child comes home with a problem, when a child comes home with whatever whatever, it's our job as parents to listen to that, to give them the best information possible, to give them the best feedback possible, and that doesn't change because sexuality is now involved.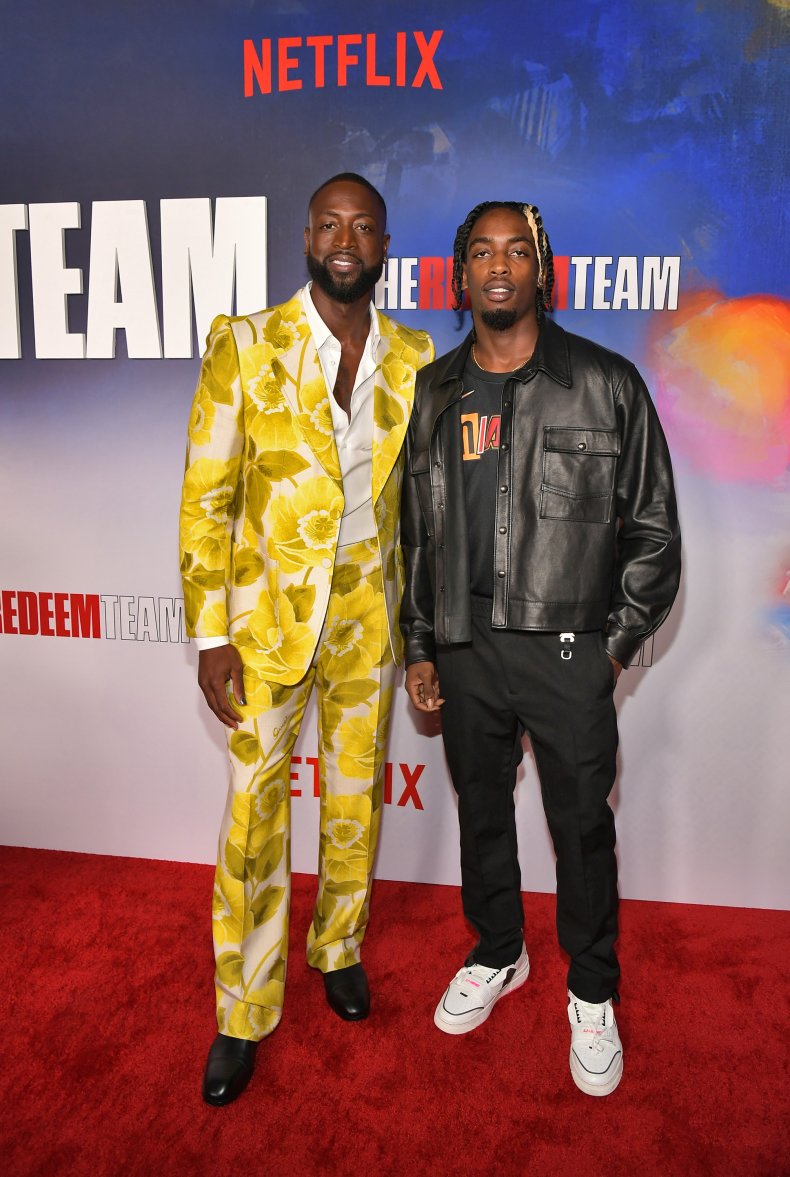 The feud explodes again
In August, Dwyane filed a lawsuit to legally change Zaya's name and gender. The filing said he had full authority to make decisions on Zaya's behalf without requiring her mother's consent.
In response, Siohvaughn filed a court order to stop Zaya from legally changing her name and gender. She also denounced Dwyane, saying he was looking to "profit" from the name and gender change.
"[Wade] is well positioned to profit from the minor child's name and gender change with various businesses through contacts and marketing opportunities, including but not limited to agreements with Disney," a- she declared.
"I have concerns that [Dwyane] can pressure our child to go ahead with the name and gender change to take advantage of the financial opportunities they have received from companies," Siohvaughn said.
On Thursday, Dwyane fired back at his ex-wife in a statement he posted to his Instagram account. He denied his ex-wife's claims, saying they had harmed their children.
He wrote: "Since this has to be the new way of parenting, I guess I have to address these allegations here, which is such a shame.
"While I am traveling in our homeland Africa, I received a message on social media telling me that I was forcing our 15 year old to be someone she is not and to do something against his will. These are serious and damaging allegations that have hurt our children."
He continued, "While none of us are surprised by Siohvaughn's attempt to fight Zaya's identity and her unwavering attempt to drag my name through the mud, I am very disappointed that she continually finds ways to centering herself and HER needs, without regard for her children."
Dwayne added, "Siohvaughn has decided to pretty much be Zaya's absentee parent ALL ALONE."
"I'm not going to sit on my hands and allow him to make fun of my devotion to my family. The high road is running out of real estate. My lawyer will be in touch and good luck to the 14th lawyer as they try to unravel this book of lies that was sold to them," he said.
newsweek
Not all news on the site expresses the point of view of the site, but we transmit this news automatically and translate it through programmatic technology on the site and not from a human editor.