Comic Relief's Outlandish Origin Story – Inside The Nether Wallop Festival | comic relief
Jhe year is 1984 and, thanks to a headline in The Sunday Times, the tenacity of a charitable entrepreneur and an eagle-eyed vicar, it is the opening night of the first Nether Wallop International Arts Festival.
The headline was published in 1982 and sat above an article asking why Edinburgh had a monopoly on arts festivals. It was written by Stephen Pile (author of The Book of Heroic Failures) and its title was to the effect of "The Edinburgh festival has had its day, why not make a festival at Nether Wallop?" – a village name taken from the ether solely for its eccentricity.
The charity entrepreneur who saw the headline was Jane Tewson. She had just started a company called Charity Projects and immediately called Pile, introduced herself and said, "Let's do this."
The story also goes that the Vicar of Nether Wallop saw the article and contacted Pile to say, "Why not, indeed?" And, he added, that if the festival took place, the roof of the church had to be repaired.
In the annals of Wiki history, Pile gets credit for the idea as he sowed the seed for the first Nether Wallop International Arts Festival and Jane also gets credit for acting there. But the vicar isn't mentioned all that often – and yet I'm told his encouragement and enthusiasm were very important. Well done, Reverend.
In 1984, I was art director at Saatchi & Saatchi and my friend Fi worked in the TV department. The short version is that Fi introduced me to Jane, and upon hearing of her wonderfully ambitious plans for the festival, I asked if I could bring my camera. "Sure – if you can find a place to stay," Jane said.
Jane had registered Charity Projects as a charity earlier that year, but she needed supports, not to mention an office. She started at the top.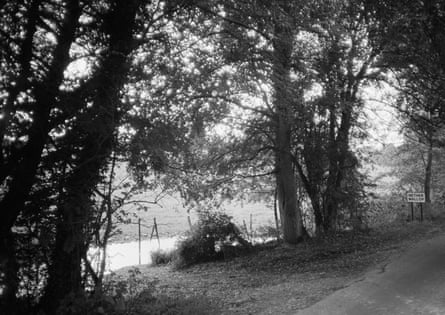 One of the calls she made was to Saatchi & Saatchi asking to speak to Maurice. The Saatchi brothers' PA Nick Crean thought he was pretty good at screening cold calls, but, he says, Jane posed as one of Maurice's best friends, so he took her passed. Two minutes later, Maurice came out of his office asking why Nick had brought in a charity worker – but, crucially, he didn't dismiss what she had to say and asked Nick to speak to him himself- even. So job number one has been done. Jane had made a strong impression.
At the same time, Jane had knocked on the door of an advertising executive she knew, Mike Russell Hills, because she needed an office. Mike had a production company on D'Arblay St in Soho and told him he had a spare office in the far corner of the top floor. Mike had worked at Saatchi & Saatchi for a few years and had left a few months before to set up on his own.
The "free" desk was all a hit because one of Jane's founding commitments was that every book donated be what she called a "guestbook." In other words, the entire pound had to go to the cause. Her thinking was that if a child raided their piggy bank to donate a pound, then Jane wanted that child to know that the entire pound had gone to the cause; not a penny was to be lost to pay staff, celebrities, film crew or even buy coffee. The philosophy of the gold pound continues to this day.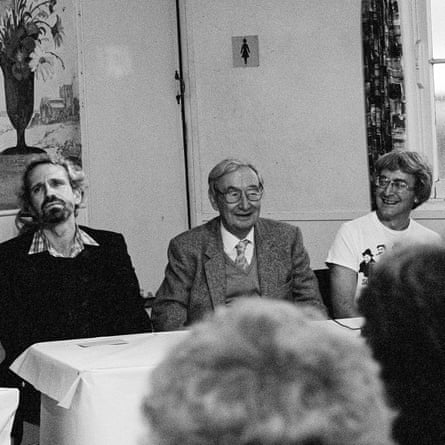 It also means no one gets paid, not even celebrities.
In fact, Paul Jackson told me that not only do they not get paid, but the duty of celebrities is not to pull something out of your catalog, but to do something new. And not just new: make it the best thing you've ever done.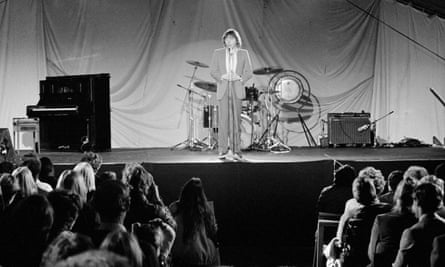 It's no wonder Comic Relief has become such a hit.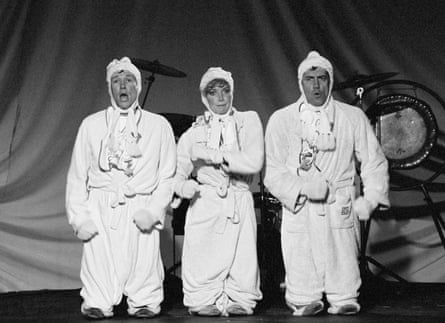 The first International Nether Wallop Arts Festival itself was a tumultuous and wondrous event, star-studded but intimate, spontaneous but orderly (hmmm) and Nether Wallop turned out to be the perfect setting. I say "hmmm" but in fact the chairman of the village festival, Major Billy Jepson-Turner, led the proceedings with authority and charm, making few attempts at a military order.
A drawing room, a tithe barn, a village hall, a scout hut and a marquee in a field are just some of the "arenas" that saw the wonderful comedians and comedians now known perform. But there were also a host of other performers: an opera singer (Jessye Norman), dancers (Lynn Seymour, Wayne Sleep), TV hosts (Bamber Gascoigne), directors (RSC's Trevor Nunn, Andrew Logan), actors (Jenny Agutter, Maria Aitken) and musicians (Bill Wyman, John Otway, Jools Holland, Andrew Lloyd Webber), who gave up their weekend for charity.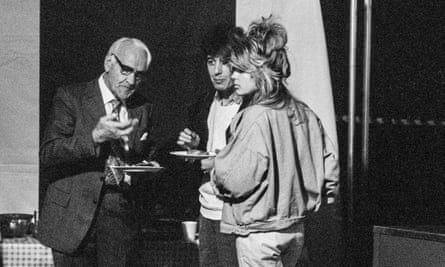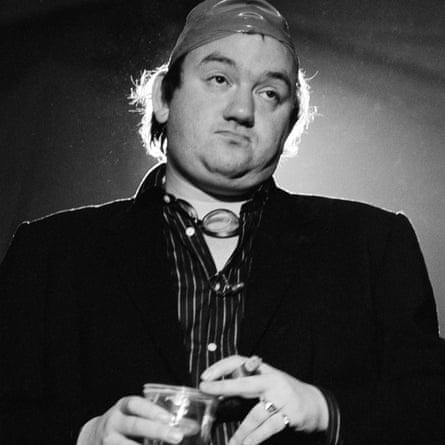 Other venues were public footpaths (the walk around the village hosted by Arthur Smith), the village's "main street" along which there was a show (narrated by Jenny Agutter and Michael Hordern), and a farm trailer which a stand-up comedian (Norman Lovett) starred in – surrounded by a herd of cows.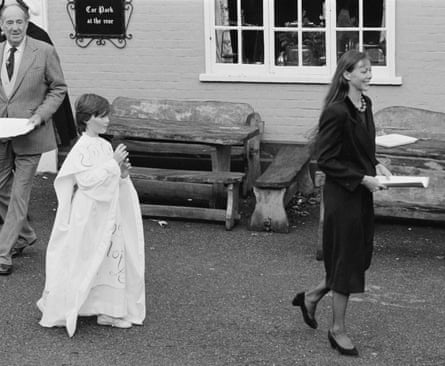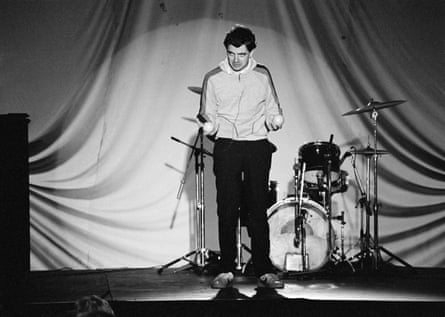 Another quirk of the Nether Wallop festival was that Jane didn't notify the national press, she only told a local newspaper reporter that it was going to happen. And Jane says the newspaper editor thought the reporter made up the story, so the story never got published!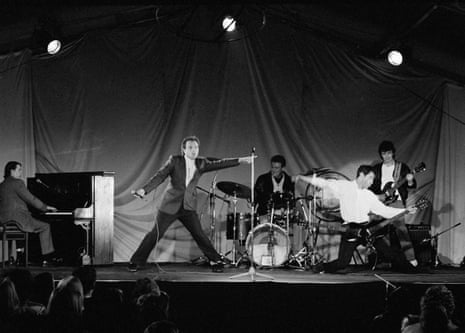 But what happened was that Jane and Paul Jackson, a producer in the light entertainment department of London Weekend Television (LWT), thought there should be cameras present.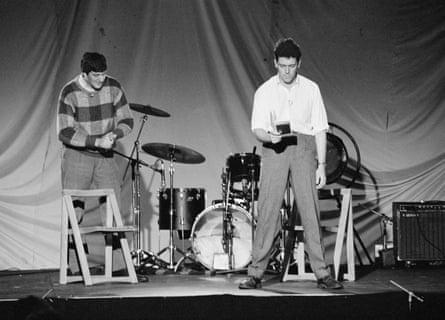 Not for a live broadcast, but to make a documentary out of it. (The documentary perfectly captures the charm and spontaneity of the Nether Wallop festival and can be viewed online – and by the way, the festival has raised over £40,000 for charity projects with young people, which as it says Jane, was "huge" adding "we had so much fun distributing it and involving the artists who played in Wallop…")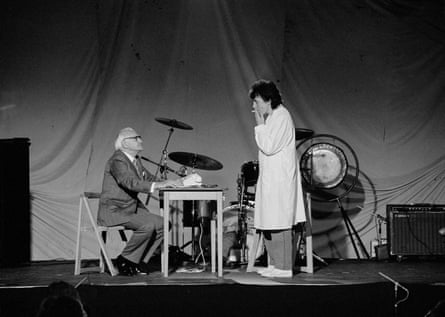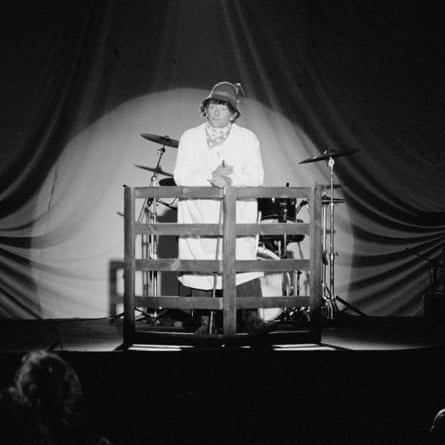 To quote Jane again: Paul is "a man of legend and there certainly wouldn't be Comic Relief without him. The energy and passion he gave us was absolutely amazing…he also produced all the shows we did with the Young Ones etc. and then became president of Comic Relief…he was the kingpin.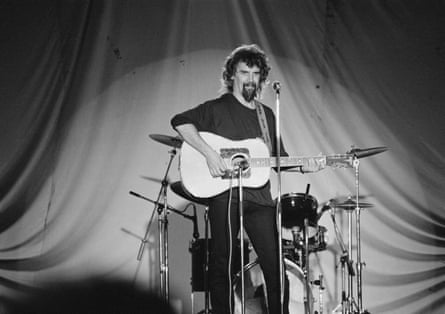 The people who were to become so instrumental in the creation of Comic Relief were not just some of the stars who took the stage in Nether Wallop: Rowan Atkinson, Stephen Fry, Hugh Laurie, Billy Connolly, Rik Mayall, Mel Smith and Arthur Smith , to name a few, but also those behind the scenes: Jane Tewson, Stephen Pile, Paul Jackson, (Sir) Tim Bell, Mike Russell Hills and, very soon after, Nether Wallop, Lenny Henry and Richard Curtis. And what an achievement it is.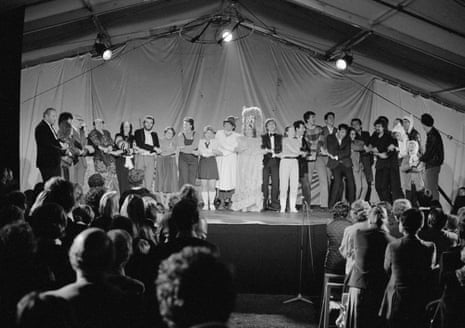 And last but not least, that church roof that needed fixing?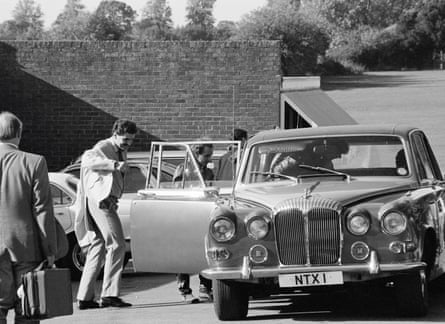 Paul Jackson tells me that LWT was more than happy to donate and made sure the vicar received every book needed.

theguardian Gt
Not all news on the site expresses the point of view of the site, but we transmit this news automatically and translate it through programmatic technology on the site and not from a human editor.