Wondering about the best Solana blockchain wallets? Some of our favorites are Ledger and FTX.
Solana is an open-source, permissionless blockchain that is rapidly gaining popularity. Solana is a layer 1 blockchain that supports smart contracts and decentralized applications (DApps). The Solana project was founded in 2017 by Anatoly Yakovenko, a former Qualcomm executive.
Solana wants to be an incredibly fast and scalable blockchain with low fees. Solana is currently the eighth largest blockchain by market capitalization and the fourth largest by Total Value Locked.
The native token of the Solana network is SOL. The supply of SOL is uncapped and can be staked to earn interest.
Best Cryptocurrency Wallets for Solana
Cryptocurrency wallets are tools that allow users to send, receive, and store cryptocurrencies, non-fungible tokens (NFTs), and other digital assets. The two main types of cryptocurrency wallets are hardware wallets and software wallets. A hardware wallet is a cryptocurrency wallet that stores the user's private keys on a secure device that is not connected to the internet. Hardware wallets are a form of offline storage. Hardware wallets only allow access to stored cryptocurrencies via your private key once the hardware wallet is physically connected to your computer or device.
On the other hand, a software wallet is an application that you download to your computer or mobile device. Software wallets are connected to the internet and are often used to interact with DApps and sign transactions. These software wallets are also often referred to as hot wallets. Storing large sums of cryptocurrencies, NFTs and other digital assets on hot wallets is very risky.
Hot software wallets are more susceptible to scams, hacks and leaks of your private keys, as these wallets are connected to the internet and frequently interact with other wallets and smart contracts. If a large amount of digital assets are stored on your software wallet, it is enough to execute a malicious smart contract function and you will lose a significant amount of money. By only storing small amounts on your software wallet, you reduce the risk of falling victim to a major scam or hack.
Users can also send, receive, and store digital assets on centralized cryptocurrency exchanges. An example of such an exchange is Coinbase Global Inc. (NASDAQ: CURRENCY). However, a common saying in cryptocurrencies warns – "Not your keys; not your crypto. This saying refers to the fact that if you don't know your private keys, you have no control over what happens to your crypto. -currencies and your digital assets.
Additionally, a recent statement from Coinbase stated that in the event of bankruptcy, investors risk losing cryptocurrencies invested in the platform: , crypto assets we hold on behalf of our clients could be subject bankruptcy proceedings, and these customers could be treated as our general unsecured creditors.
Centralized exchanges can provide intuitive user interfaces for novice cryptocurrency investors. However, the vast majority of cryptocurrency investors should strive to store their cryptocurrencies on their own wallets if they wish to have true control over their digital assets.
Best Software Wallets for Solana
Many cryptocurrency investors are familiar with MetaMask and its features. However, it is important to note that MetaMask does not support SOL or other Solana tokens because MetaMask is a wallet intended to support the Ethereum blockchain and its tokens. Solana is its own separate layer 1 blockchain.
Disclosure: eToro USA LLC; Investments are subject to market risk, including possible loss of principal.
Although MetaMask supports many other blockchain networks like Avax and Matic, it currently does not support Solana. Solana is not compatible with the Ethereum Virtual Machine (EVM). Sending SOL to an Ethereum wallet will result in the loss of your cryptocurrencies.
Here are the best software wallets for Solana.
Ghost Wallet
Phantom is a dynamic digital wallet for the Solana ecosystem. Phantom enables its users to send, receive, store, stake and trade digital assets on the Solana network. Phantom is the equivalent of MetaMask for digital assets on Solana. The wallet is a browser extension that can be downloaded and used for free.
Phantom is currently compatible with all major browsers including Chrome, Edge, Brave, and Firefox. It has an intuitive user interface and makes it easy to view your cryptocurrencies and NFTs.
Another cool feature of the Phantom wallet is that it allows you to stake your Solana cryptocurrencies on the wallet. The Phantom wallet is a relatively new wallet that was launched in 2021. The wallet is considered safe and the wallet software has been audited by a reputable software auditing company known as Kudelski Security.
Coinbase Wallet
One of the main advantages of using the Coinbase wallet is that it allows you to have a wallet for multiple layer 1 blockchains. Coinbase wallet users can manage their SOL and SPL tokens as well as the tokens of other networks, all on the same wallet. This practice reduces the workload and stress of managing multiple wallets for multiple different networks. Your Coinbase wallet is a separate entity from a Coinbase exchange account. You can also enter your private keys from another wallet such as MetaMask to recreate the wallet using the Coinbase wallet.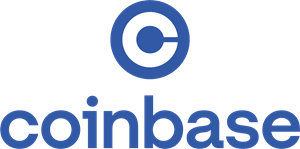 Best hardware wallet for Solana: Ledger Nano S
It will be a good idea to buy a Ledger Nano S if you ever find yourself in possession of a large amount of Solana.
The Ledger Nano S is a cryptocurrency hardware wallet that stores access to your cryptocurrencies on an external device. It's a good idea to store large amounts of your cryptocurrencies in external hardware wallets, and Solana is no different.
Ledger is a Paris, France-based company that was launched in 2014 by eight experts with a background in embedded security and cryptocurrencies.
Should I use a crypto wallet for Solana?
You don't need your own cryptocurrency wallet to invest in cryptocurrencies. If you want to invest in cryptocurrencies without owning them yourself, you can do so by buying crypto from a centralized exchange that offers custody services.
Examples of such centralized exchanges are Coinbase and Gemini. However, in such cases, you will not have real control over your private keys that allow you to access your investments on the blockchain.
Additionally, your investments held on centralized exchanges could be at risk if the company behind the exchange were to declare bankruptcy. An additional risk of simply keeping your cryptocurrencies on a centralized exchange is the risk that the exchange will be hacked or attacked in some way.
Cryptocurrencies are not covered by FDIC protections. A wallet is required if you want to use and connect to DApps.
Where to Earn Interest on Solana
An impressive feature of the Phantom wallet is that it allows you to earn interest on your Solana directly from the wallet itself. You can also earn interest on Solana from exchanges such as Coinbase and FTX. Various DeFi applications in the ecosystem pay interest on Solana.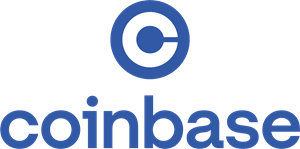 Cryptocurrency Wallet Best Practices
Follow these tips if you want to protect yourself and your cryptocurrencies from scams, hacks, and attacks.
Never share your seed phrase, post or store your seed phrase online.
Choose a good PIN code when using a hardware wallet. A good pin would be any kind of pin code that is hard to guess.
Always use two-factor authentication when available.
Do not sign transactions from questionable websites or transactions that you do not fully understand.
Don't brag about your cryptocurrency holdings.
Do not store large amounts of digital assets on software wallets.
Get a hardware wallet to store high value investments.
Are cryptocurrency wallets worth it?
Cryptocurrency wallets are an integral part of the Solana ecosystem. Cryptocurrency investors should try to understand how cryptocurrency wallets work and how to use them. Cryptocurrency software wallets allow individuals to use and interact with DApps on the Solana blockchain. Cryptocurrency hardware wallets give you security when storing your investments.

cnbctv18-forexlive-benzinga -Sp
Not all news on the site expresses the point of view of the site, but we transmit this news automatically and translate it through programmatic technology on the site and not from a human editor.