Archbishop Desmond Tutu, giant of the struggle against apartheid in South Africa, dies at 90 | Desmond Tutu| Top stories
Archbishop Desmond Tutu, giant of the struggle against apartheid in South Africa, dies at 90 | Desmond Tutu
| Top stories | News Today
Desmond Tutu, the clergyman and social activist who was the giant in the struggle against apartheid in South Africa, has died at the age of 90.
Tutu, described by foreign observers and his compatriots as the moral conscience of his nation, died in Cape Town on Boxing Day.
"The passing of Archbishop Emeritus Desmond Tutu is another chapter of mourning in our nation's farewell to a generation of exceptional South Africans who left us a liberated South Africa," said President Cyril Ramaphosa.
Tutu was born in Klerksdorp, a farming town 160 km southwest of Johannesburg. The sickly son of a principal and a servant, he first trained as a teacher before becoming an Anglican priest.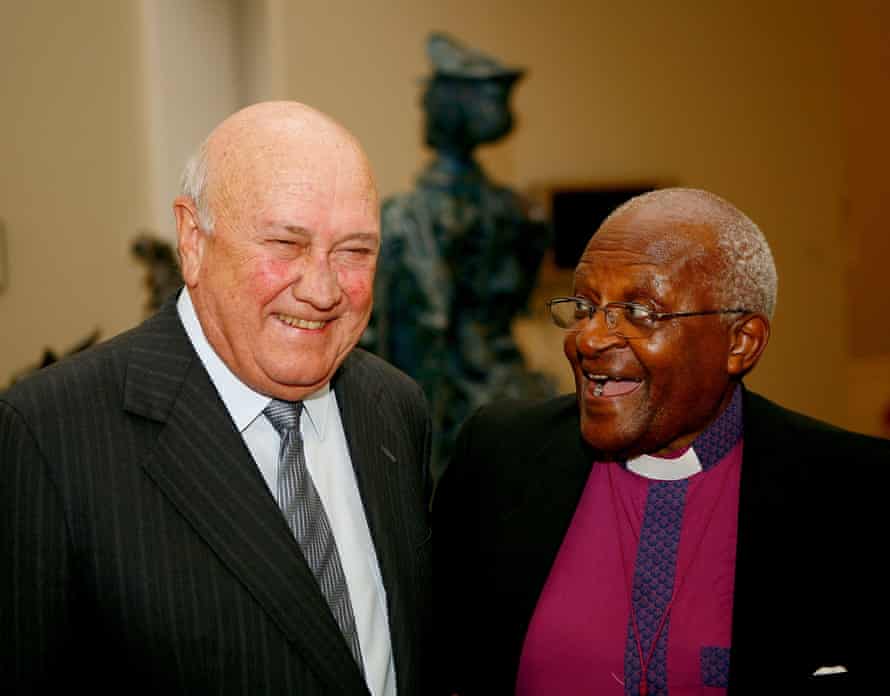 As a cleric he traveled widely, earning a master's degree in divinity from the University of London. Although he didn't emerge as a key figure in the liberation struggle until the mid-1970s, he was to have a huge impact, becoming a name known around the world.
Exciting, emotional, charismatic and very articulate, Tutu won the Nobel Peace Prize in 1984. A strong supporter of sanctions against South Africa, he was hated by supporters of the apartheid regime, who viewed him as an agitator. and a traitor. Tutu, however, was protected not only by his wit and fighting spirit, but also by his immense popularity and respect. In 1986 he was appointed Archbishop of Cape Town, effective head of the Anglican Church in his native country.
Tutu has always kept his distance from the African National Congress (ANC), the party that spearheaded the liberation movement and has now been in power in South Africa for over 20 years. He refused to support his armed struggle and unconditionally support leaders such as Nelson Mandela.
However, Tutu shared Mandela's vision of a multiracial society in which all communities live together without hard feelings or discrimination and is credited with coining the phrase "rainbow nation" to describe this vision.
After the country's first free elections in 1994, Mandela, who had become the president of a free South Africa, asked Tutu to chair the Truth and Reconciliation Commission (TRC), the controversial and moving hearings into rights violations humans of the apartheid era.
The CVR has been described as "the highlight of Tutu's career" and hailed around the world as a pioneering effort to heal deep historical wounds.
However, Tutu found the experience deeply traumatic. He was saddened and perplexed at the fierce criticism from the white right, some mainstream liberals and the ANC. The terrible testimony he listened to day in and day out also caused deep emotional stress, with viewers watching the tough and witty cleric put his head in his hands and cry.
In the late 1990s, Tutu, suffering from prostate cancer, began spending more time with his wife of 60 years, four children and numerous grandchildren. He continued to criticize the ANC and was first excluded from Nelson Mandela's state funeral in 2013. His absence sparked public outcry. Tutu later said he was "very hurt".
Despite his illness, Tutu remained interested in world affairs and determined to use his enormous moral prestige to make a difference. In 2015, he launched a petition urging world leaders to create a world running on renewable energy within 35 years, supported by more than 300,000 people around the world. He described climate change as "one of the greatest moral challenges of our time".
He also spoke out against homophobic legislation in Uganda and advocated for assisted dying.
Mandela, who lived near Tutu's house in Soweto and also won the Nobel Prize, described his close friend as "sometimes shrill, often tender, never afraid, rarely humorless".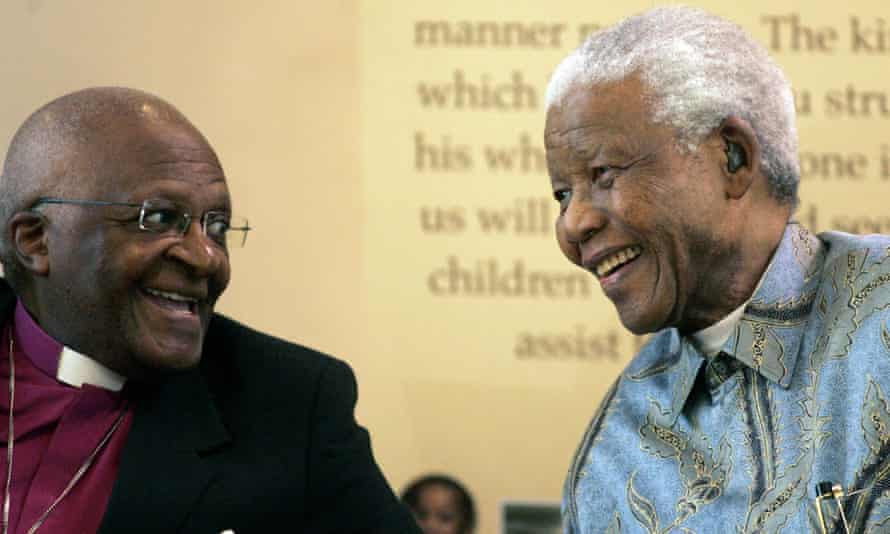 "Desmond Tutu's voice will always be the voice of the voiceless," Mandela said.
In 2009, Barack Obama described Tutu as "a crusader for freedom, a spiritual leader … and a respected statesman. [who] has become a symbol of kindness and hope far beyond the borders of his native land.
Friends remembered Tutu as a man of deep faith who few could resist charm, warmth, and intelligence, and who was happiest when active on behalf of others.
"I love to be loved," he told the BBC's Sue Lawley when appearing on Desert Island Discs in 1994.
Local News News Today Archbishop Desmond Tutu, giant of the struggle against apartheid in South Africa, dies at 90 | Desmond Tutu
Not all news on the site expresses the point of view of the site, but we transmit this news automatically and translate it through programmatic technology on the site and not from a human editor.