2022 in Review: The Biggest and Hottest Spots on MSNBC, CNN, From 'Fixes' to Jesus the 'Cleaner'
MSNBC and CNN have had a tumultuous year on the media landscape, with layoffs announced and network personalities leaving.
At CNN, owned by Warner Bros. The beleaguered Discovery network continued its downward trajectory of 2021, with the resignation of Jeff Zucker, the decision to ax the CNN+ streaming service after just a month, and a wave of layoffs in December.
Meanwhile, MSNBC fared better by comparison, but still suffered losses, as did much of the industry. NBCUniversal, the parent company of NBC News and MSNBC, will lay off employees from the broadcast and cable TV networks, according to a Business Insider report. MSNBC also faced the difficult task of trying to replace Rachel Maddow, who now only works one evening a week, lacking viewers who previously flocked to the network during her timeslot.
IS IT CNN? MURDERED NETWORK HAS A TUMUTUOUS YEAR, MARKED BY HIGH-LEVEL LAYOFFS, CONTINUOUS EVALUATION TROUBLES
In addition to the behind-the-scenes struggles, CNN and MSNBC engaged in several on-air segments that left viewers shocked, angry and taking to social media to take part in the controversy.
In late November, MSNBC analysts Maria Hinijosa and Fernand Amandi agreed there was no "crisis" on the border when they appeared on "The Mehdi Hasan Show."
During the segment, guest host Paola Ramos even objected to the border photos MSNBC was passing behind her, saying, "Listen, first of all, we should stop using the genre, in fact even the kind of images that are being shown right now. You know, we shouldn't perpetuate a conversation about a crisis that is a human drama but that this United States is not overrun, awash in uncontrollable border situations. It doesn't not happen in terms of tens of thousands of people trying to get [in] – Nope!"
MSNBC also received backlash after analyst Matthew Dowd claimed that Jesus Christ, if alive today, would be called a "healer", "socialist" and "reawakened" by conservatives.
During her appearance on "Deadline: White House," Nicolle Wallace asked Dowd how some conservations are using the "perversion" of faith as a "political cudgel" in the "culture war" over policies affecting young children.
"The whole message of the Easter Feast Gospels was Love one another. And I've said it before, and I'll say it again: If Jesus Christ were alive today, He would be called a Groomer, He would be called woke up, and he would be called a socialist if he were alive today," Dowd replied.
MSNBC GUEST WANTS TO 'MAKE LOVE SWEET' AT LEAK FROM SUPREME COURT, 'HAPPILY ABANDON' FETUS IF SHE GETS PREGNANT
Following the leak of the Supreme Court's draft opinion which showed that Roe v. Wade was heading for a reversal, MSNBC host Ayman Mohyeldin started laughing after a guest said he wanted to "make love" to whoever leaked the project. However, she didn't stop there.
"I wish I knew who the backer was. So I could have sex with that person because that person is a hero," guest Laurie Kilmartin said, prompting laughs from the MSNBC host.
"A lot of people say the talker might be a conservative. If the talker is a Republican, and if I get pregnant while we're having sex, I'll happily abort our fetus," Kilmartin added.
As the midterm elections approached, MSNBC guest Elie Mystal received intense backlash for comments he directed at Georgia Republican Senate candidate Herschel Walker and the Republican Party.
During a segment on MSNBC's "The Cross Connection with Tiffany Cross," Mystal called Walker "what Republicans expect from their niggers" in a black candidate. It came months after Mystal wrote a column calling Walker's campaign "an insult to black people."
Walker then responded to Mystal's comments, saying, "Shame on MSNBC and shame on him. I'm going to pray for both of them because they need Jesus."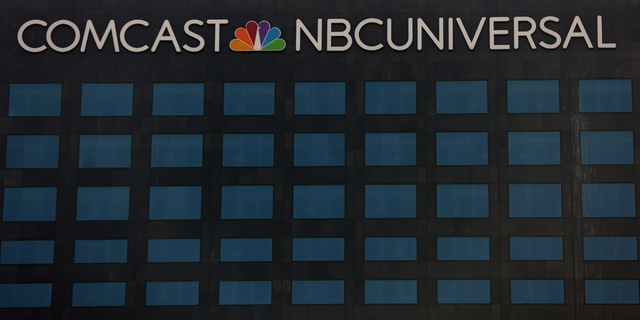 On CNN, most of the segments that garnered significant attention on social media came from "Don Lemon Tonight" before the network host moved to CNN's new morning show, named "CNN This Morning." Lemon insists he was not demoted.
In one segment, Lemon was stopped by the acting director of the National Oceanic and Atmospheric Administration's (NOAA) National Hurricane Center after asking about the effect of climate change on Hurricane Ian.
"I don't think you can tie climate change to a specific event. Overall, overall, climate change can make storms worse. But to tie it to a specific event, I would caution against it," Jamie Rhome told Lemon after being repeatedly asked about the link between climate change and the hurricane.
Lemon then said he grew up in Florida and added that something intensifies these storms, despite Rhome's comments.
DON LEMON ROAST ON ROYAL EXPERT'S RESPONSE ON PAYING REPAIRS IN BRITAIN: 'HE WAS NOT READY FOR THIS'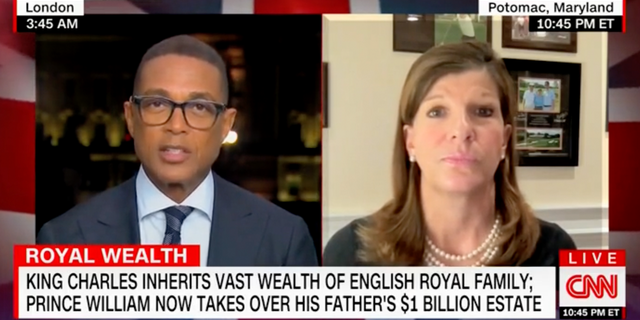 In another segment, following the death of Queen Elizabeth, British royalty expert Hilary Fordwich stunned the CNN anchor with her argument that African slave owners owed 'reparations' rather than the 'British Empire.
"Some people want to be reimbursed and members of the public are wondering, 'Why are we suffering when you are suffering, you have all this immense wealth? These are legitimate concerns," Lemon said.
Fordwich agreed that the desire for reparations is alive and well, although those who want it can turn to African slavers.
"I think you're absolutely right. If reparations have to be paid for, we have to go back to the beginning of this supply chain and say, 'Who was rounding up his own people and having them handcuffed in cages. Absolutely, that's where they should start," she said.
CLICK HERE TO GET THE FOX NEWS APP
Lindsay Kornick and Hanna Panreck of Fox News.

Fox Gt
Not all news on the site expresses the point of view of the site, but we transmit this news automatically and translate it through programmatic technology on the site and not from a human editor.